Burr Ridge, Ill. – (February 28, 2023) – Hydronic comfort heating leader Weil-McLain® has announced the availability of its 2023 Department of Energy (DOE)-compliant commercial cast iron product portfolio with enhanced boiler efficiencies. The upgraded designs of the LGB Steam/Water Series 3 and 88 Water Series 3 boiler product lines include exciting new features that go beyond just regulatory compliance and pave the way for the next generation of industry-leading performance, reliability and service life.
DOE regulation 431.87 states that commercial boilers manufactured after January 9, 2023, including knockdown, assembled block and complete package configurations, must meet higher minimum efficiency standards. The LGB family meets those requirements with enhanced thermal efficiencies up to 84% and combustion efficiencies up to 81%. Additionally, the 88 product family is 2023 DOE-compliant with thermal efficiencies up to 87% and combustion efficiencies up to 88%.
"Weil-McLain is proud to lead the industry in meeting the minimum higher efficiency requirements as the first to offer its complete DOE-compliant portfolio to market" said John Miller, commercial boiler product manager with Weil-McLain. "Increasing the efficiency of the LGB and 88 Water families results in lower fuel consumption and operating costs while providing reliable and trouble-free operation for property owners and facility managers."
Ideal for light commercial applications such as multi-family, municipal, elementary and higher education, religious and institutional settings, the LGB is Weil-McLain's highest efficiency commercial cast iron atmospheric gas boiler and is available in steam and water heating designs ranging from 350-2470 MBH. Tested for 80 psi working pressure, the boiler includes factory-assembled bases and natural draft burners for quick and easy installation and features an improved plug-and-play wiring approach, easy start-up programming prompts and an LCD backlit digital display. An exhaust gas draft inducer reduces overhead height requirements and enables a compact boiler installation, allowing for more piping and venting headroom.
The 88 Series family offers a performance range of 960-5845 MBH and is suited for many of the same commercial applications as the LGB line. Available in steam or water boiler configurations with gas, oil and gas-oil fuel options from a broad range of power burner vendors, standard features include a combination pressure and temperature gauge, HXT-bars for optimized heat transfer, low-water cutoff, 30 psi working pressure and observation ports at the front and back for quick inspection without having to disrupt heating system operation.
"In addition to these updates, customers can also anticipate a DOE-compliant 94 Steam Series 4 boiler model targeted for a mid-year 2023 production launch", added Miller. To learn more about the DOE-compliant LGB and 88 Water boiler lines, visit www.weil-mclain.com.
Weil-McLain® is a leading North American Brand of hydronic comfort heating systems for residential, commercial and institutional buildings, since 1881. Contractors, engineers, architects, homeowners and facility managers alike rely on Weil-McLain boilers for their comfort heating needs. Installed in homes, offices, schools, restaurants, hotels and other facilities throughout North America, the Weil-McLain brand is among the most trusted and often used in the building industry.
WM Technologies, LLC, assembles, sells and distributes Weil-McLain boilers, based out of Eden North Carolina. The Marley-Wylain Company, LLC, manufactures and processes traditional Cast Iron products, based out of Michigan City, Indiana. With approximately 600 employees within manufacturing facilities, sales locations across the US, and administrative offices in Burr Ridge, Illinois, Weil-McLain is the trusted leader in hydronic comfort heating systems. Additional information is available at www.weil-mclain.com.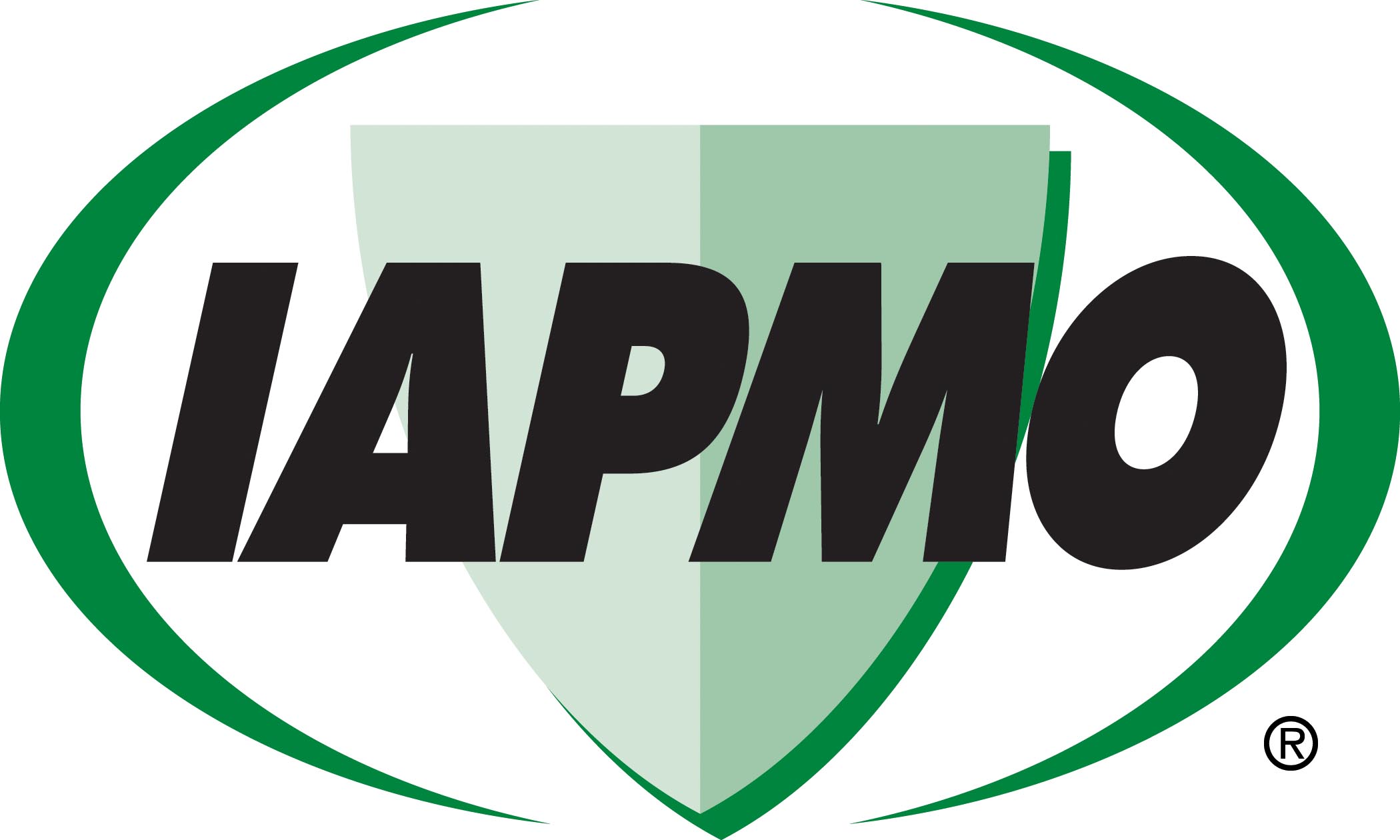 IAPMO develops and publishes the Uniform Plumbing Code®, the most widely recognized code of practice used by the plumbing industry worldwide; Uniform Mechanical Code®; Uniform Swimming Pool, Spa and Hot Tub Code®; and Uniform Solar Energy, Hydronics and Geothermal Code™ — the only plumbing, mechanical, solar energy and swimming pool codes designated by ANSI as American National Standards — and the Water Efficiency Standard (WE-Stand)™. IAPMO works with government, contractors, labor force, and manufacturers to produce product standards, technical manuals, personnel certification/educational programs and additional resources in order to meet the ever-evolving demands of the industry in protecting public health and safety.
Last modified: March 11, 2023