Washington, DC— Today, the US Water Alliance joined a new Environmental Protection Agency-led partnership to advance health-informed and justice-centered principles of lead service line replacement across the US. The partnership consists of representatives from the federal government, states, Tribes, local communities, nongovernmental organizations, water utilities, labor unions, and private companies.  

"The need to comprehensively address aging infrastructure is long overdue, and the US Water Alliance is proud to sign on to these principles and join hundreds of organizations in the effort to remediate the nationwide damage caused by lead service lines," says Mami Hara, US Water Alliance CEO. "This is a problem with many causes, including lack of funding and education, disinvestment, and a legacy of structural racism. By leading with equity, we can center the needs of, and guidance from, those who have been most impacted by the health threats of lead exposure." 

These principles aim to reduce lead in drinking water, protect families and communities across the nation, and support rapid progress toward replacing all lead pipes in the next decade. Prioritizing these principles will result in both public health and economic benefits. 

"While advanced water treatment technologies have allowed people in the US to enjoy some of the best drinking water in the world, the continued presence of lead service lines remains a public health threat for far too many," says Renée Willette, Vice President of Programs and Strategy at the US Water Alliance. "By focusing on cross-sector partnerships between water utilities, community-based organizations, labor, philanthropy, artists and culture bearers, and the private sector, we can collectively leverage this investment to protect public health, grow community partnerships, and help build the next generation of the water workforce. Together, we can achieve equitable One Water outcomes for our environment, our economy, and our communities."  
About the US Water Alliance  
The US Water Alliance advances policies and programs to secure a sustainable water future for all. Established in 2008, the Alliance is a nonprofit organization that educates the nation on the true value of water and water equity, accelerates the adoption of One Water principles and solutions, and celebrates innovation in water management. The Alliance brings together diverse interests to identify and advance common-ground, achievable solutions to our nation's most pressing water challenges. Our nearly 200 members and partners include community leaders, water providers, public officials, business leaders, environmental organizations, policy organizations, and more.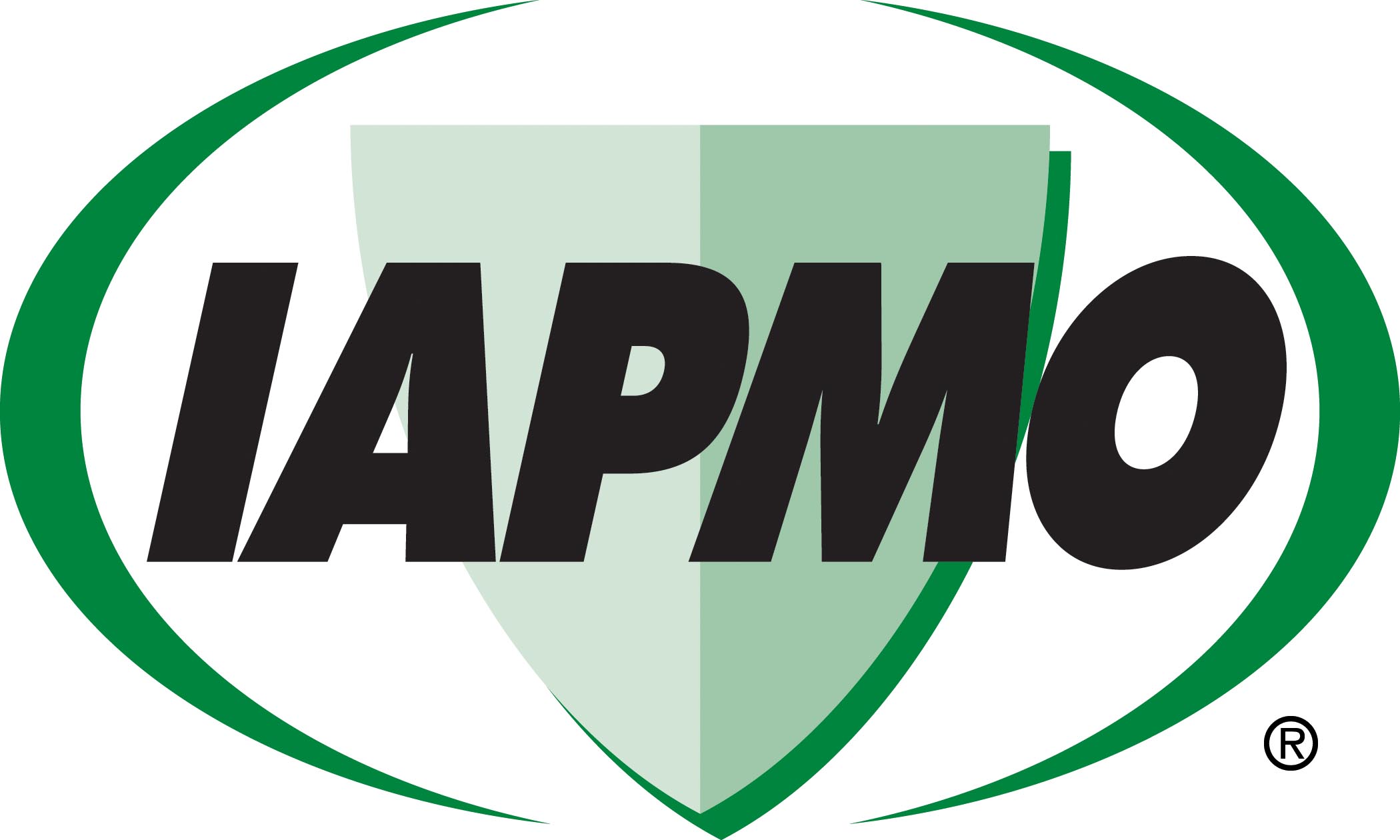 IAPMO develops and publishes the Uniform Plumbing Code®, the most widely recognized code of practice used by the plumbing industry worldwide; Uniform Mechanical Code®; Uniform Swimming Pool, Spa and Hot Tub Code®; and Uniform Solar Energy, Hydronics and Geothermal Code™ — the only plumbing, mechanical, solar energy and swimming pool codes designated by ANSI as American National Standards — and the Water Efficiency Standard (WE-Stand)™. IAPMO works with government, contractors, labor force, and manufacturers to produce product standards, technical manuals, personnel certification/educational programs and additional resources in order to meet the ever-evolving demands of the industry in protecting public health and safety.
Last modified: January 27, 2023