March 16, 2023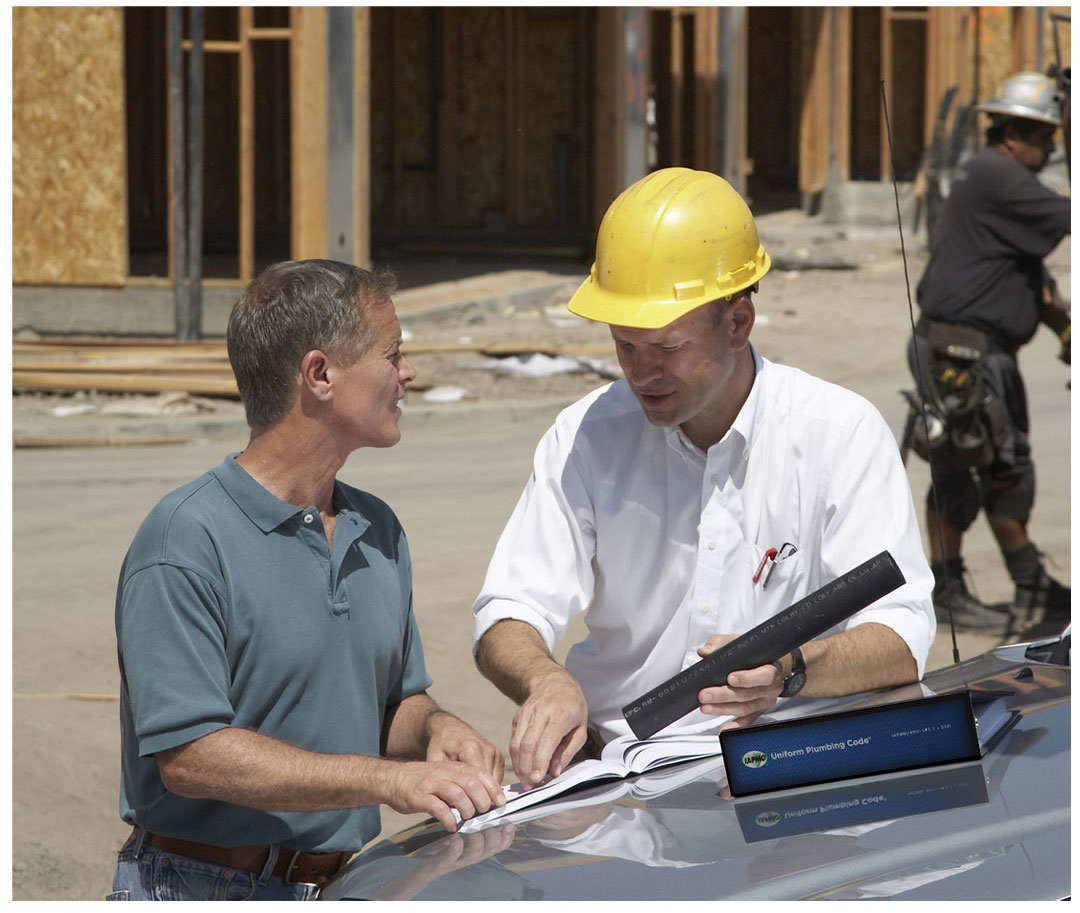 If you have questions or comments, join the discussion on our LinkedIn forum.
From the 2021 UPC Illustrated Training Manual, Chapter Chapter 4, PLUMBING FIXTURES AND FIXTURE FITTINGS
408.6 Shower Compartments. Shower compartments, regardless of shape, shall have a minimum finished interior of 1024 square inches (0.6606 m2) and shall also be capable of encompassing a 30 inch (762 mm) circle. The minimum required area and dimensions shall be measured at a height equal to the top of the threshold and a point tangent to its centerline. The area and dimensions shall be maintained to a point of not less than 70 inches (1778 mm) above the shower drain outlet with no protrusions other than the fixture valve or valves, showerheads, soap dishes, shelves, and safety grab bars, or rails. Fold-down seats in accessible shower stalls shall be permitted to protrude into the 30 inch (762 mm) circle.
Exceptions:
(1) Showers that are designed to be in accordance with ICC A117.1.
(2) The minimum required area and dimension shall not apply for a shower receptor having overall dimensions of not less than 30 inches (762 mm) in width and 60 inches (1524 mm) in length.
The shower, whether a one-piece stall or one built up on the site, is a plumbing fixture. It will be the responsibility of the plumber to ensure the shower is tested and is watertight. Install the manufactured shower per the manufacturer's instructions as well as all the requirements set forth in Chapter 4.
Figure 408.6 illustrates how to size the area of the shower. The dimensions must be maintained to a height of 70 inches in the shower.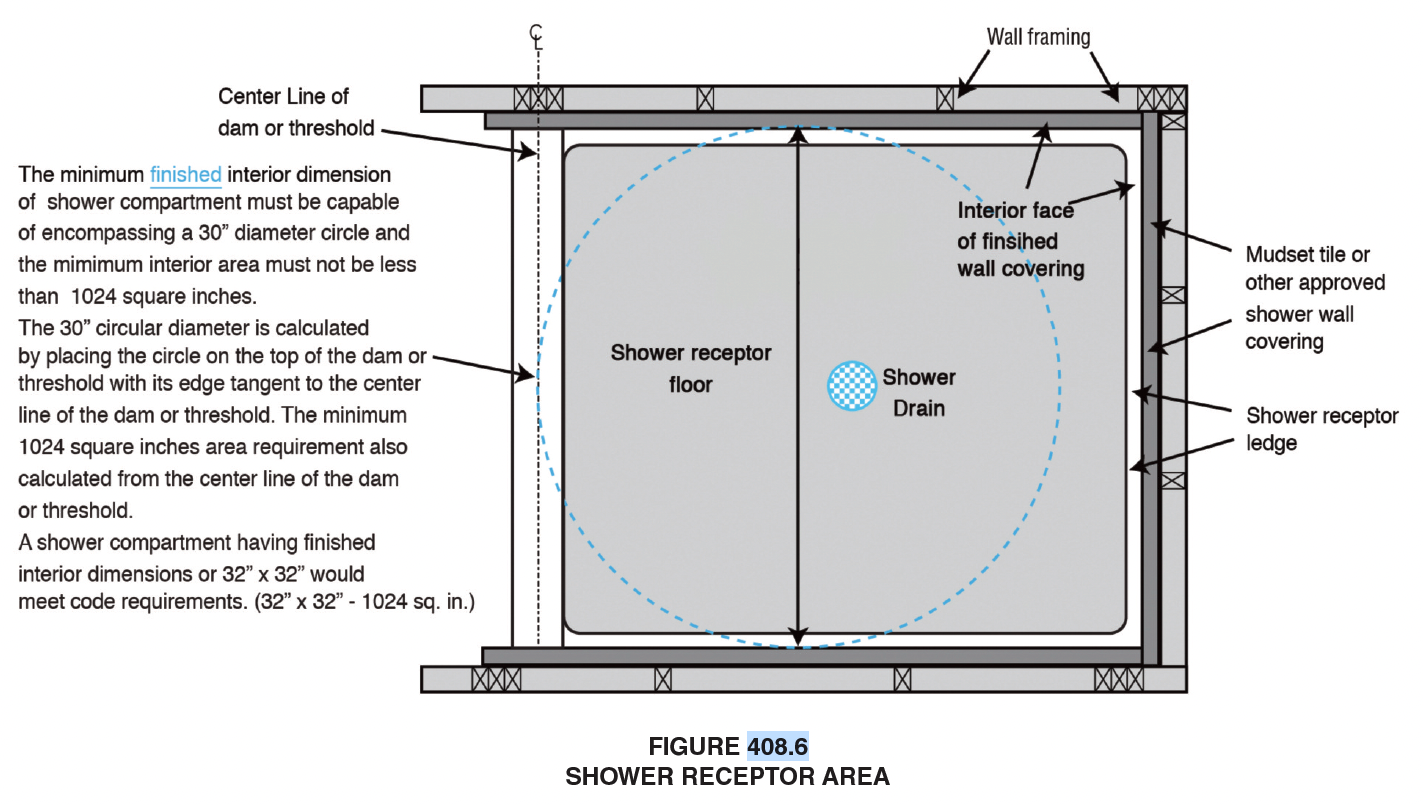 Exception (1) to the requirements is for showers that meet ICC/ANSI A117.1, Standard on Accessible and Usable Buildings and Facilities which include accessible shower compartments such as roll-in or curbless types.
Exception (2) is for the retrofit of a bathtub to a shower. This will allow the tub to be replaced with a shower in the same dimensions.
The 2021 Uniform Plumbing Code Illustrated Training Manual is available for purchase here.
(This is not to be considered the official position of IAPMO, nor is it an official interpretation of the Codes.)
Last modified: March 16, 2023