March 30, 2023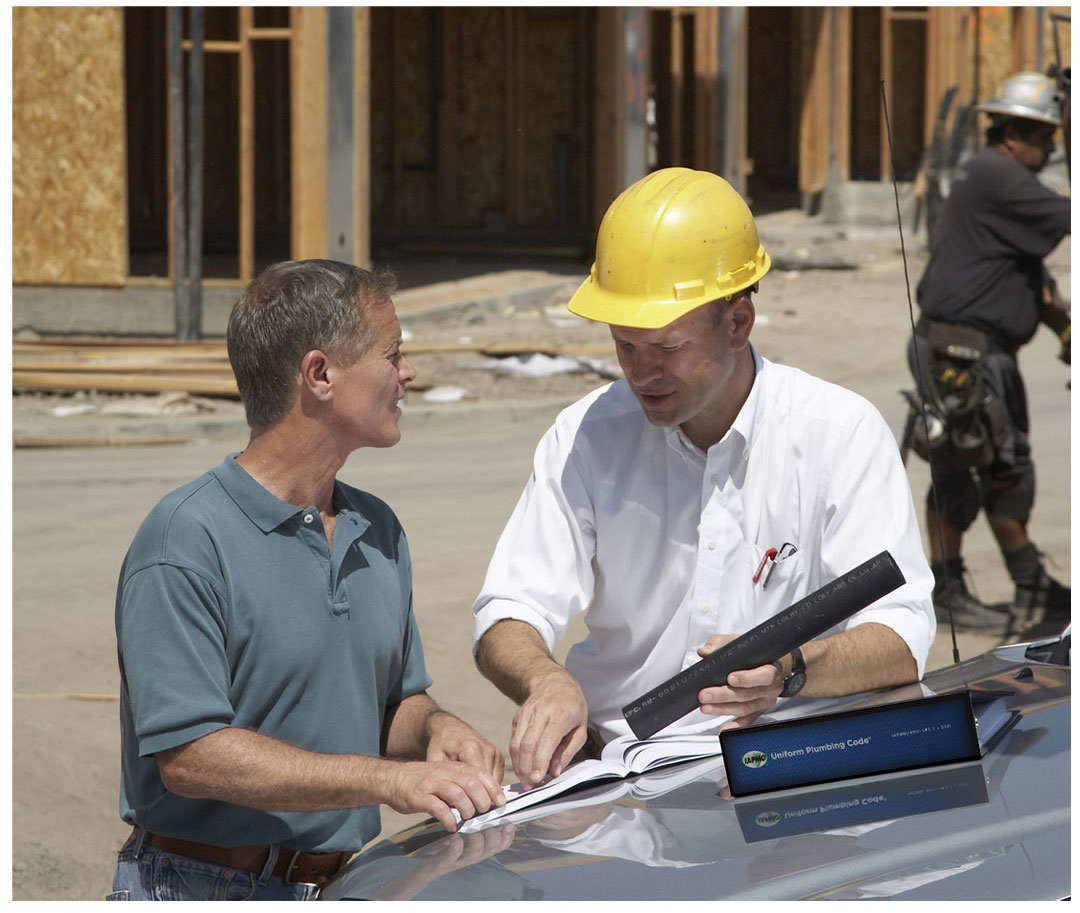 If you have questions or comments, join the discussion on our LinkedIn forum.
From the 2021 UPC Illustrated Training Manual, Chapter Chapter 12, FUEL GAS PIPING
1210.9.3 Emergency Shutoff Valves. An exterior shutoff valve to permit turning off the gas supply to each building in an emergency shall be provided. The emergency shutoff valves shall be plainly marked as such and their locations posted as required by the Authority Having Jurisdiction. [NFPA 54:7.8.2.3]
The requirement for a shutoff valve at each building provides emergency responders with the ability to shut off the flow of gas to a building involved in fire (see Figure 1210.9.3).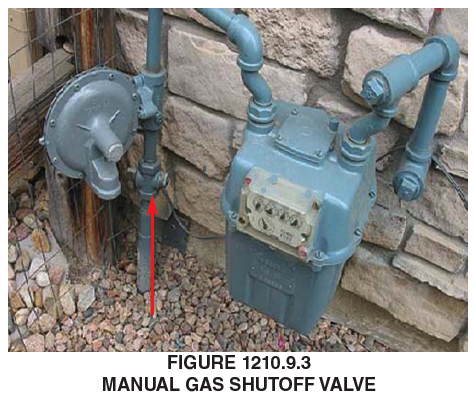 In natural gas installations, this shutoff valve is part of the utility's service and meter installation. The natural gas supplier provides a shutoff valve for the supply to its gas meter, under the U.S. Department of Transportation regulations (49 CFR 192). The emergency shutoff valve required in this section can be the same valve that is required in Section 1210.9.2 for multiple house lines. If the natural gas supplier installs a shutoff valve and gas meter (or shutoff valve if no meter is provided) then the shutoff valve can also serve as the emergency shutoff valve. If the fuel gas line is run from this location to another building underground, the line must be brought up outside and another shutoff valve installed. This second shutoff will be the emergency shutoff valve and the valve controlling multiple systems. In any piping system, there must be an accessible exterior shutoff valve.
In LP-gas systems, the emergency shutoff valve is normally the propane tank shutoff valve.
The 2021 Uniform Plumbing Code Illustrated Training Manual is available for purchase here.
(This is not to be considered the official position of IAPMO, nor is it an official interpretation of the Codes.)
Last modified: March 29, 2023