March 2, 2023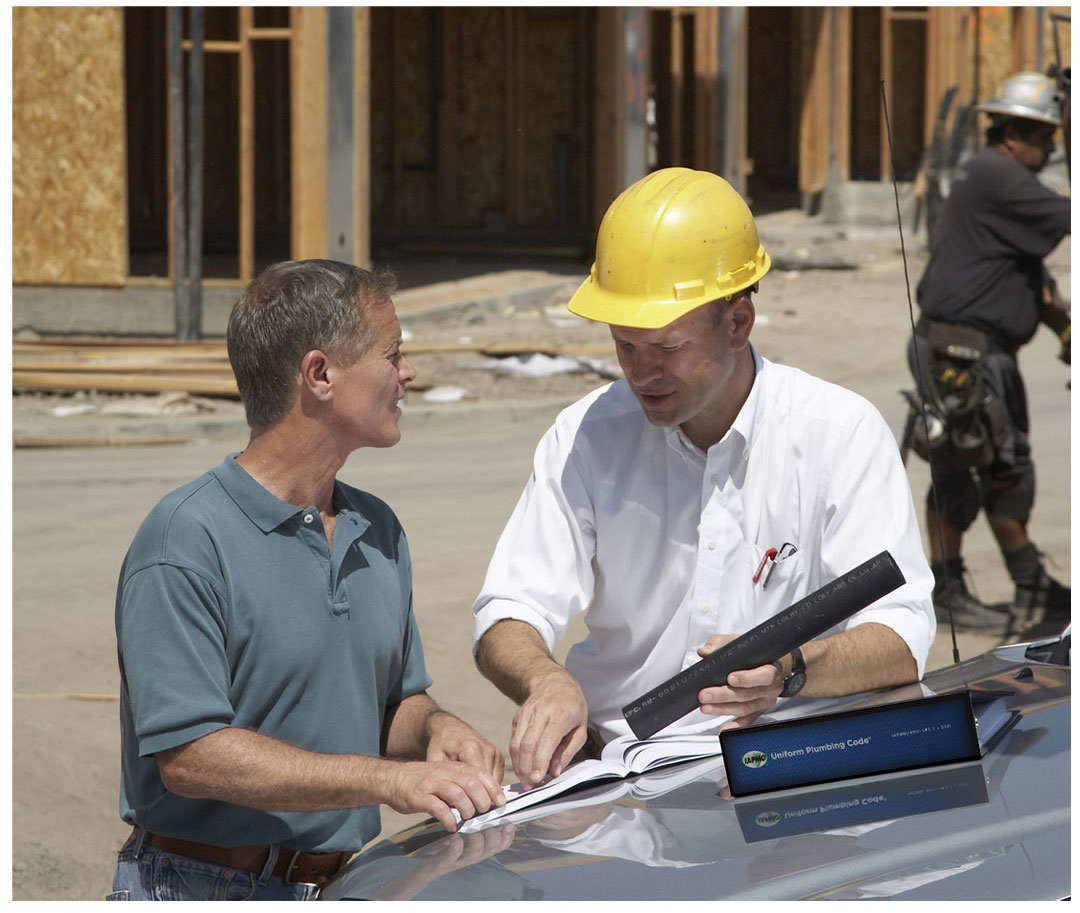 If you have questions or comments, join the discussion on our LinkedIn forum.
From the 2021 UPC Illustrated Training Manual, Chapter 12, FUEL GAS PIPING
---
1210.1.7 Plastic Piping. Plastic piping shall be installed outdoors, underground only.
Plastic pipe and its tubing are more susceptible to inadvertent damage during installation than most metallic pipe. For this reason, special attention should be given to proper compaction below the pipe, to the elimination of shear points on connections during backfilling and to the materials in the backfill, making certain that angular and large materials are not used near the pipe.
Exceptions:
(1) Plastic piping shall be permitted to terminate aboveground where an anodeless riser is used.
The use of anode-type risers and transition fittings with anodes [see Figure 1210.1.7(1)] has been allowed in several editions of the code. In both of these applications the plastic-to-steel transition is made below grade. Anodeless risers were addressed in Section 1208.6.7.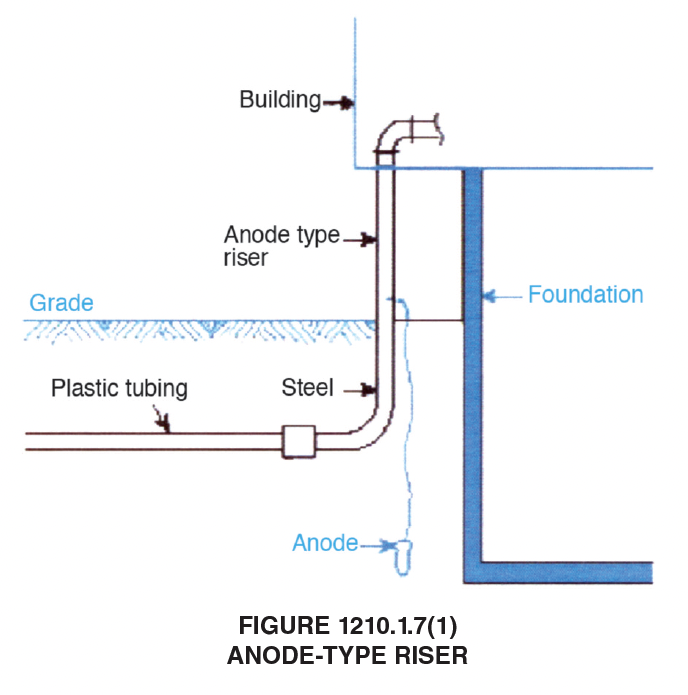 (2) Plastic piping shall be permitted to terminate with a wall head adapter aboveground in buildings, including basements, where the plastic piping is inserted in a piping material permitted for use in buildings. [NFPA 54:7.1.7.1]
Wall head adapters [see Figure 1210.1.7(2)] often are used by utilities for insertion renewals of steel service lines. Within the scope of this code, wall head adapters can be used for renewals of steel pipes from meters at the property line or in renewals of existing underground steel pipes between buildings, as well as for making a clean-sleeved, below-grade foundation wall penetration.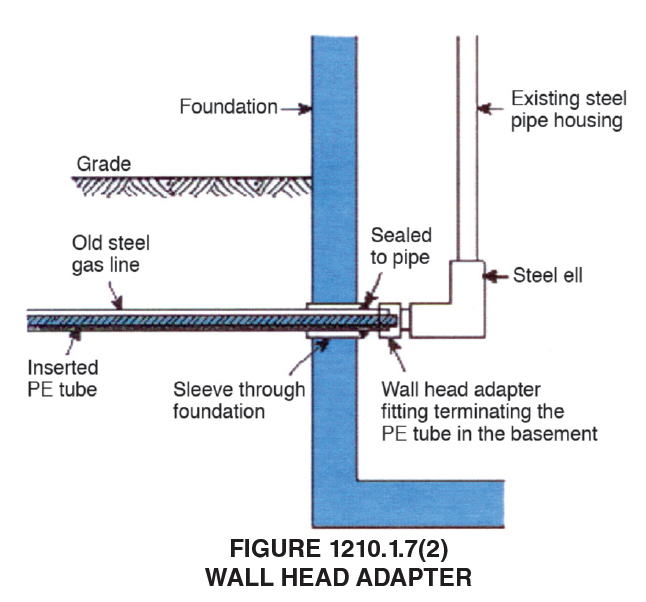 The 2021 Uniform Plumbing Code Illustrated Training Manual is available for purchase here.
(This is not to be considered the official position of IAPMO, nor is it an official interpretation of the Codes.)
Last modified: March 2, 2023