October 5, 2023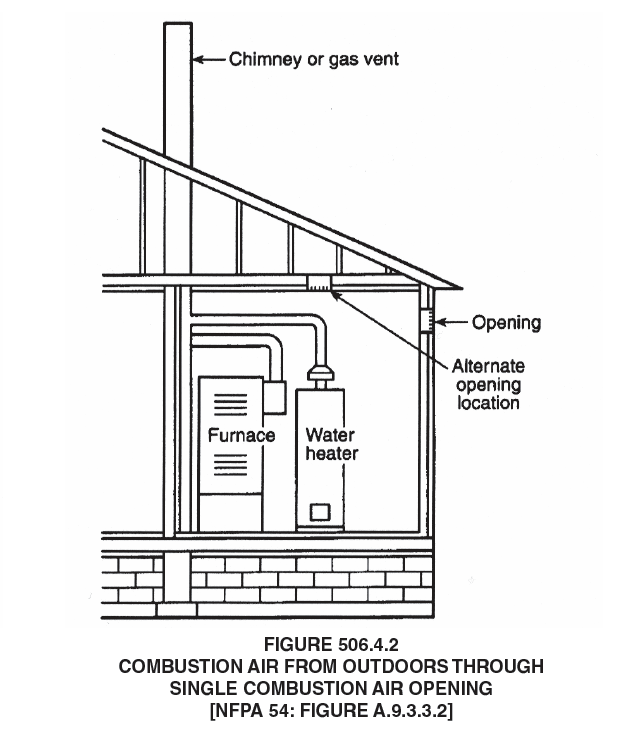 From the 2021 UPC Illustrated Training Manual, Chapter 5, WATER HEATERS
506.4.2 One Permanent Opening Method. One permanent opening, commencing within 12 inches (305 mm) of the top of the enclosure, shall be provided. The appliance shall have clearances of at least 1 inch (25.4 mm) from the sides and back and 6 inches (152 mm) from the front of the appliance.
The opening shall directly communicate with the outdoors or shall communicate through a vertical or horizontal duct to the outdoors or spaces that freely communicate with the outdoors (see Figure 506.4.2) and shall have a minimum free area of the following:
(1) One square inch per 3000 Btu/h (0.0007 m2/kW) of the total input rating of all appliances located in the enclosure.
(2) Not less than the sum of the areas of all vent connectors in the space. [NFPA 54:9.3.3.2]
Problem: A 140,000 Btu/hr fan-assisted furnace and two 50,000 Btu/hr water heaters are installed in a room 35 feet by 35 feet by eight feet. All air will be from the outside. Find the minimum free area required for one permanent opening.
Solution:
140,000 Btu/hr + 50,000 Btu/hr + 50,000 Btu/hr = 240,000 Btu/hr
240,000 Btu/hr ÷ 3,000 Btu/hr = 80 in2 of combustion air required.
An 11-inch round duct (πr2 = π5.52 = 95 square inches) or nine-inch by nine-inch rectangular duct (81 square inches) would be required. The area of all the vent connectors combined shall not be less than 80 square inches.
The 2021 Uniform Plumbing Code Illustrated Training Manual is available for purchase here.
(This is not to be considered the official position of IAPMO, nor is it an official interpretation of the Codes.)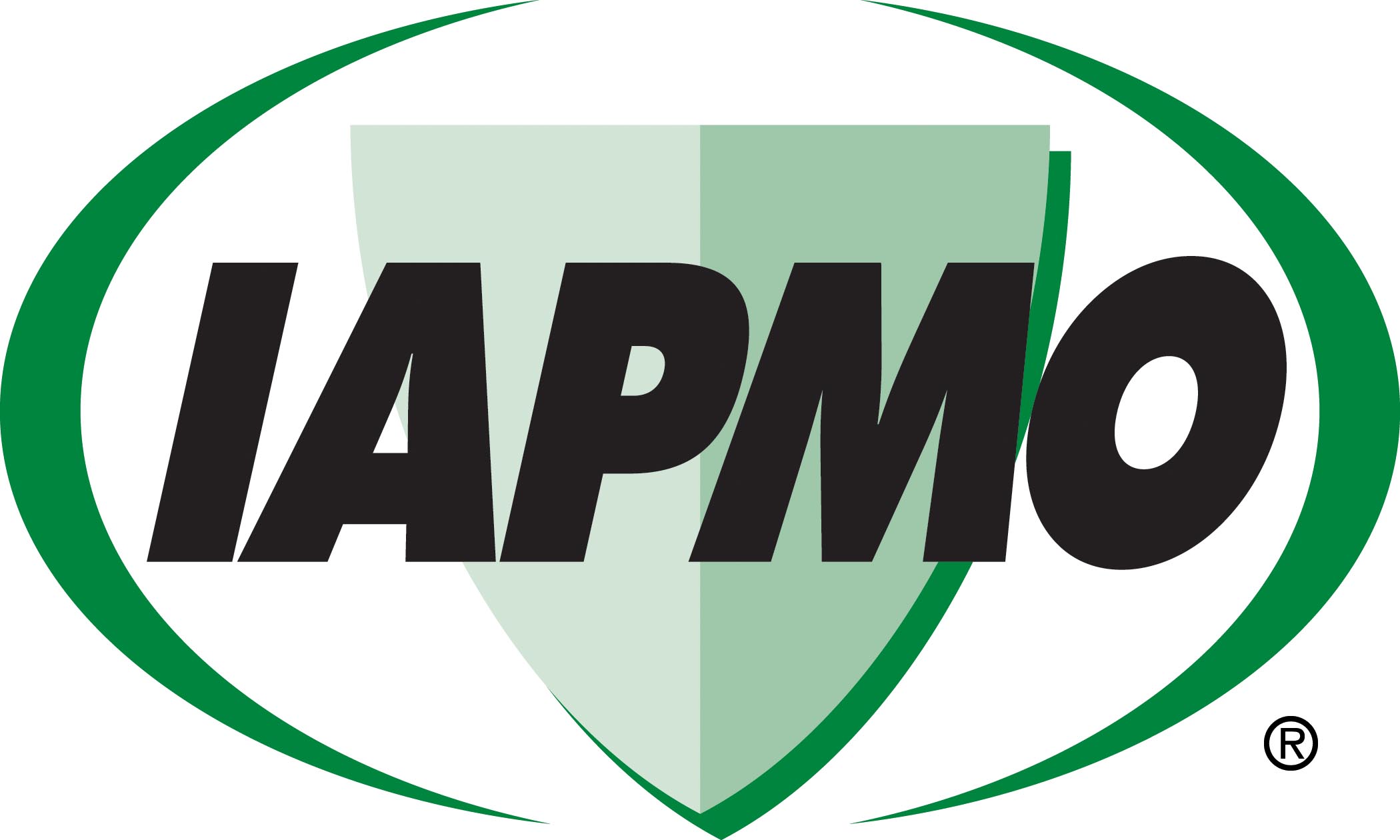 IAPMO develops and publishes the Uniform Plumbing Code®, the most widely recognized code of practice used by the plumbing industry worldwide; Uniform Mechanical Code®; Uniform Swimming Pool, Spa and Hot Tub Code®; and Uniform Solar Energy, Hydronics and Geothermal Code™ — the only plumbing, mechanical, solar energy and swimming pool codes designated by ANSI as American National Standards — and the Water Efficiency Standard (WE-Stand)™. IAPMO works with government, contractors, labor force, and manufacturers to produce product standards, technical manuals, personnel certification/educational programs and additional resources in order to meet the ever-evolving demands of the industry in protecting public health and safety.
Last modified: October 5, 2023