August 3, 2023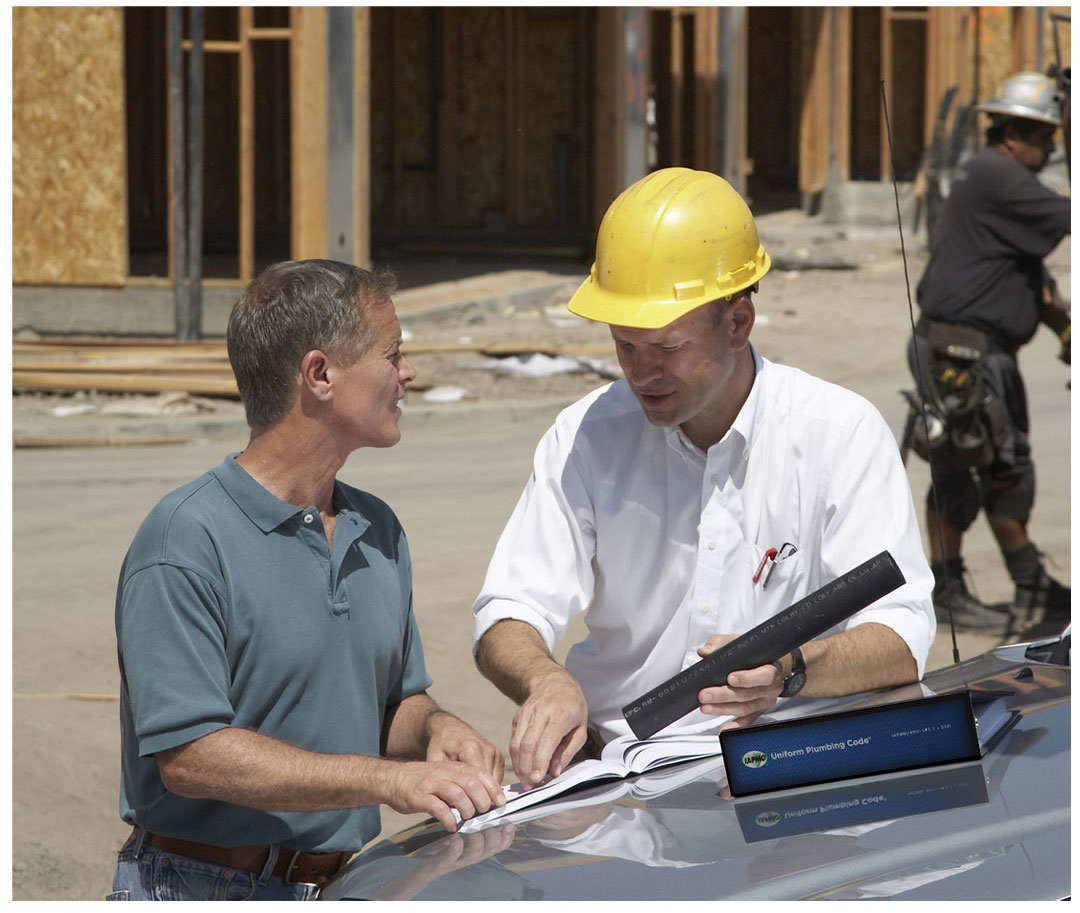 From the 2021 UPC Illustrated Training Manual, Chapter 13, HEALTH CARE FACILITIES AND MEDICAL GAS AND VACUUM SYSTEMS
1321.8.8 Contaminated Materials. Material that has become contaminated internally and is not clean for oxygen service shall not be installed. [NFPA 99:5.1.10.4.3.12]
Precleaned and sealed copper tubing is readily available from most suppliers with advance notice. Cleaned and bagged fittings are similarly available. Section 1321.8.7 limits on-site cleaning to recleaning joints that have become contaminated immediately prior to assembly.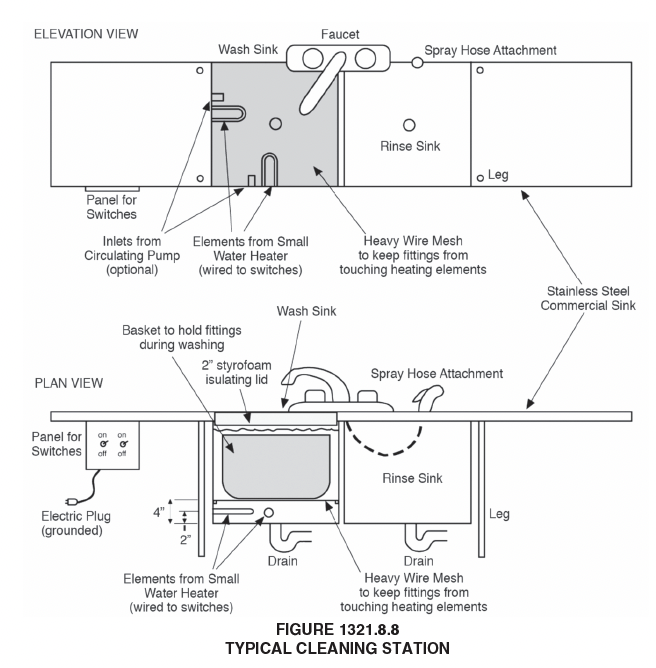 Figure 1321.8.8 shows a typical cleaning station. Clean the fittings by immersing them in a bath of one of the chemical mixtures indicated in Section 1321.8.7. Rinse the fittings in hot water and blow dry immediately with dry nitrogen. After cleaning, place the fittings in sealable plastic bags, either individually or in small quantities. Fittings must remain bagged until use. Never clean beforehand more than one day's supply of fittings. Several commercial versions of resealable plastic bags are available. Zipper-type bags are also acceptable.
After cleaning, cap all piping, including short nipples. Fabricated piping can be protected from infiltration of dust and contaminants by capping all unbrazed joints. All such fabricated pipe should be brazed or taped within 24 hours of fabrication.
Clean the outside of all tubes, joints and fittings by washing with hot water after assembly and brazing. Threaded joints in piping systems must be made up with polytetrafluoroethylene (such as Teflon®) tape suitable for oxygen service or other thread sealants suitable for oxygen service. Sealants are applied to the male threads only.
The 2021 Uniform Plumbing Code Illustrated Training Manual is available for purchase here.
(This is not to be considered the official position of IAPMO, nor is it an official interpretation of the Codes.)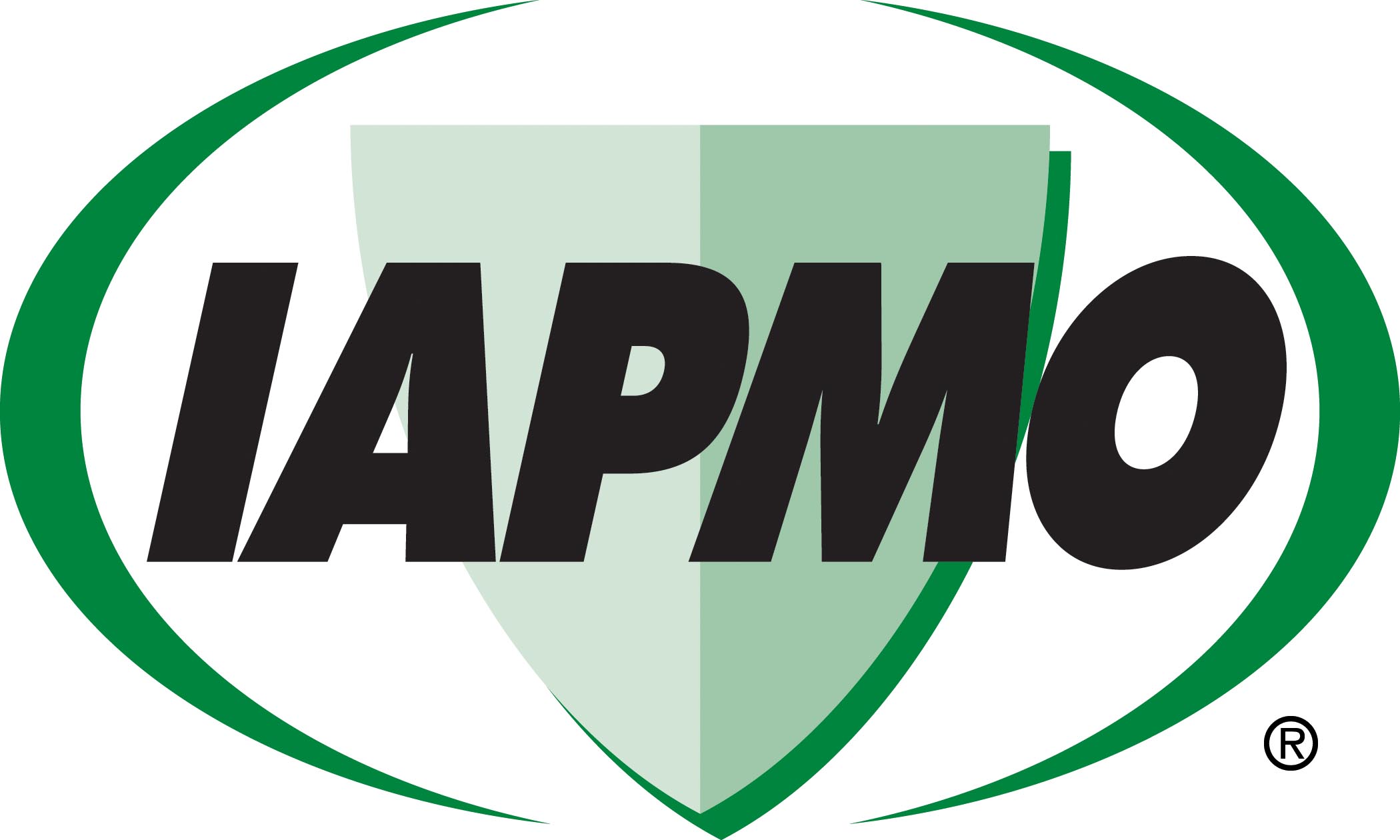 IAPMO develops and publishes the Uniform Plumbing Code®, the most widely recognized code of practice used by the plumbing industry worldwide; Uniform Mechanical Code®; Uniform Swimming Pool, Spa and Hot Tub Code®; and Uniform Solar Energy, Hydronics and Geothermal Code™ — the only plumbing, mechanical, solar energy and swimming pool codes designated by ANSI as American National Standards — and the Water Efficiency Standard (WE-Stand)™. IAPMO works with government, contractors, labor force, and manufacturers to produce product standards, technical manuals, personnel certification/educational programs and additional resources in order to meet the ever-evolving demands of the industry in protecting public health and safety.
Last modified: August 3, 2023