1. The U.S. faces a shortage of 1.5 million homes which, as a matter of supply and demand, forces rents and house prices higher nationwide.
2. The construction industry currently needs approximately 723,000 new construction workers each year to meet demand (residential construction represents 3.2 million of the construction payroll employment of 7.9 million).
3. The number of open construction sector jobs currently averages between 300,000 to 400,000 every month.
4. At least 90 percent of single-family builders responding to a survey reported a shortage of carpenters, and 80 to 85 percent reported a shortage of subcontractors in six other trades. More than 80 percent of remodelers reported a shortage of subcontractors in 11 of the 16 trades.
5. The share of Americans who choose to stay out of the labor force stands at a historical low. The labor force participation rate for people aged between 25 and 54 is 83 percent.
6. The share of construction workers aged 25 to 54 dropped by six percent over the past seven years.
7. Hourly wages in construction are higher than in other industries. The average hourly earnings in construction have increased 5.4 percent since a year ago, now approaching the $36 mark. The average hourly earnings in manufacturing is $31.80; in trade, transportation and utilities it is $27.67. Overall, in the private sector: $33.20.
8. The share of women in construction stands at 11 percent. While that is a new record high, gains have been persistently slow, rising by less than two percent in four years.
9. The share of Hispanics employed in the construction industry is 31.5 percent in 2021 (most recent available data). That compares to an 18.8 percent share of Hispanics across all industries. Non-Hispanic Whites account for 59 percent in the construction industry, about the same as across all industries (59.6 percent). Blacks and Asians are underrepresented in the construction industry.
10. Concentration of immigrants is high in many of the trades needed to build a home. For example: plasterers and stucco masons (56 percent), drywall/ceiling tile installers (52 percent), roofers (48 percent), painters (47 percent), carpet/floor/tile installers (43 percent), and construction laborers (38 percent).
According to Ed Brady, President and CEO of the Home Builders Institute (HBI), the facts show the construction industry today must focus on three urgent priorities for the country:
1) promote training and jobs in the trades to those people who have not yet considered a career in construction;
2) support immigration reform designed to produce the next generation of New Americans seeking opportunity in the United States; 3) advocate for housing affordability by demonstrating the direct link between the nation's housing shortage and its construction labor shortage.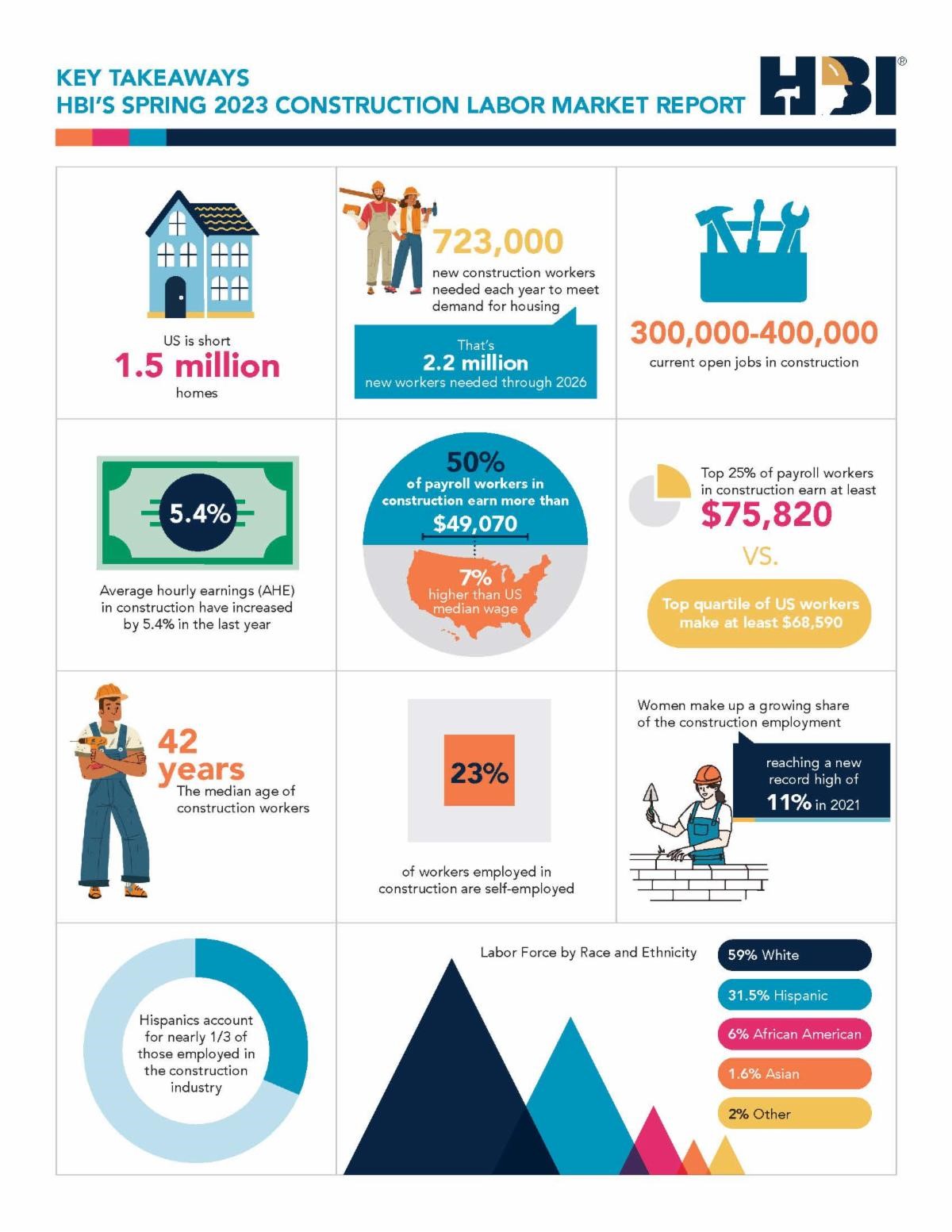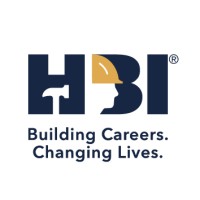 The Home Builders Institute (HBI) is the nation's leading provider of skilled trades training and education for the building industry. Through pre-apprenticeship training, certification programs and job placement services, HBI provides graduates - high school students, at-risk youth, veterans, transitioning military personnel, justice-involved youth and adults, and displaced workers - with the skills and experience they need to build a career and change their lives.
Last modified: June 14, 2023