PHCC Educational Foundation Conducts Plumbing Contest at SkillsUSA Championships
            FALLS CHURCH, Va. – The members of the Plumbing-Heating-Cooling Contractors—National Association (PHCC) Educational Foundation's Plumbing Apprentice and Journeyman Training (AJT) Committee are known for their problem-solving abilities. Their most recent feat? Successfully conducting the first in-person national SkillsUSA plumbing competition since 2019 at a new facility in a new host city. AJT Committee members serve on the SkillsUSA Plumbing Technical Committee and are responsible for setting up and running the contest and for assisting with judging.
The competition took place during the annual SkillsUSA National Leadership and Skills Conference, held June 22nd and 23rd in Atlanta, Ga. This was the first year for the event in Atlanta – having outgrown its previous home in Louisville, Kentucky. The SkillsUSA Championships is the nation's largest hands-on workforce development event for middle school, high school, and college/post-secondary students enrolled in career and technical education programs. More than 5,200 students competed in 108 contests. The PHCC Educational Foundation partners with SkillsUSA to sponsor the plumbing contest each year. The Foundation also supports the HVACR Contest.
Six plumbing students received top honors in the plumbing competition. Plumbing Contest winners were:
1st Place Secondary – Tyler James, Four County Career Center, Archbold, Ohio
1st Place Post-Secondary – Christopher Hayes, Pinellas Technical College, St. Petersburg, Fla.
2nd Place Secondary – Nicholas Jordan Jacob, Smith Vocational & Agricultural High School, Northhampton, Mass.
2nd Place Post-Secondary – Brady Kroll, North Dakota State College of Science, Wahpeton, N.D.
3rd Place Secondary – Tyler Cyr, Smithville High School, Smithville, Texas
3rd Place Post-Secondary –Chris Martinez, Texas State Tech College, Waco, Texas
"The PHCC Educational Foundation is dedicated to improving the industry by helping students in the plumbing, heating and cooling fields reach their full potential. The SkillsUSA Championships are an outstanding example of the professionalism that results when industry is joined with education," said PHCC Educational Foundation COO, Cindy Sheridan.
Technical committee members for this year's event included:
Robert Hahn, Chair, Eastwick College, HoHoKus School of Trades in Union, N.J. (plumbing)
Dale Powell, Project Manager, PHCC Educational Foundation, Gettysburg, Pa. (plumbing)
Bob Carpenter, Viega, Broomfield, Colo. (plumbing)
Danny Crigler, III, L & D Coates Inc., Aroda, Va. (plumbing)
Laurie Crigler, Aroda, Va. (plumbing)
Roman Grier, Viega, Broomfield, Colo. (plumbing)
Victor Hatcher, Tyler Pipe and Coupling, Tyler, Texas (plumbing)
Warren Lupson, Lupson Assoc., Silver Spring, Md. (HVACR)
Larry Shoemaker, Deluxe Plumbing & Heating, Bethlehem, Pa. (plumbing)
Jeff Voss, Jeff's Plumbing and Repair, Boone, N.C. (plumbing)
Jamie Simpson, Schaal Heating & Cooling, Des Moines, Iowa (HVACR)
James Walls, Cast Iron Soil Pipe Institute, Garland, Texas (plumbing)
The plumbing competition was made possible by the following generous industry sponsors: AB&I Foundry; Bradford White; Copper Development Association, Inc.; Tyler Pipe and Coupling; Rheem; and Zoeller Pump Company.
Additional prizes, materials and on-site support provided by: AB&I Foundry; BrassCraft Manufacturing Co.; Cast Iron Soil Pipe Institute; Charlotte Pipe & Foundry; Copper Development Association; Milwaukee Tool Co.; Miller Mechanical, LLC; Oatey; PHCC Educational Foundation; Sioux Chief Manufacturing; Toto, Tyler Pipe & Coupling; and UA Local 72 in Atlanta.
About PHCC Educational Foundation
The PHCC Educational Foundation was founded in 1987 and for 35 years has served the industry by providing innovative educational programming to enhance the growth and success of the plumbing and HVACR industry workforce. Information on the Foundation's training and educational programs can be found at https://phccfoundation.org.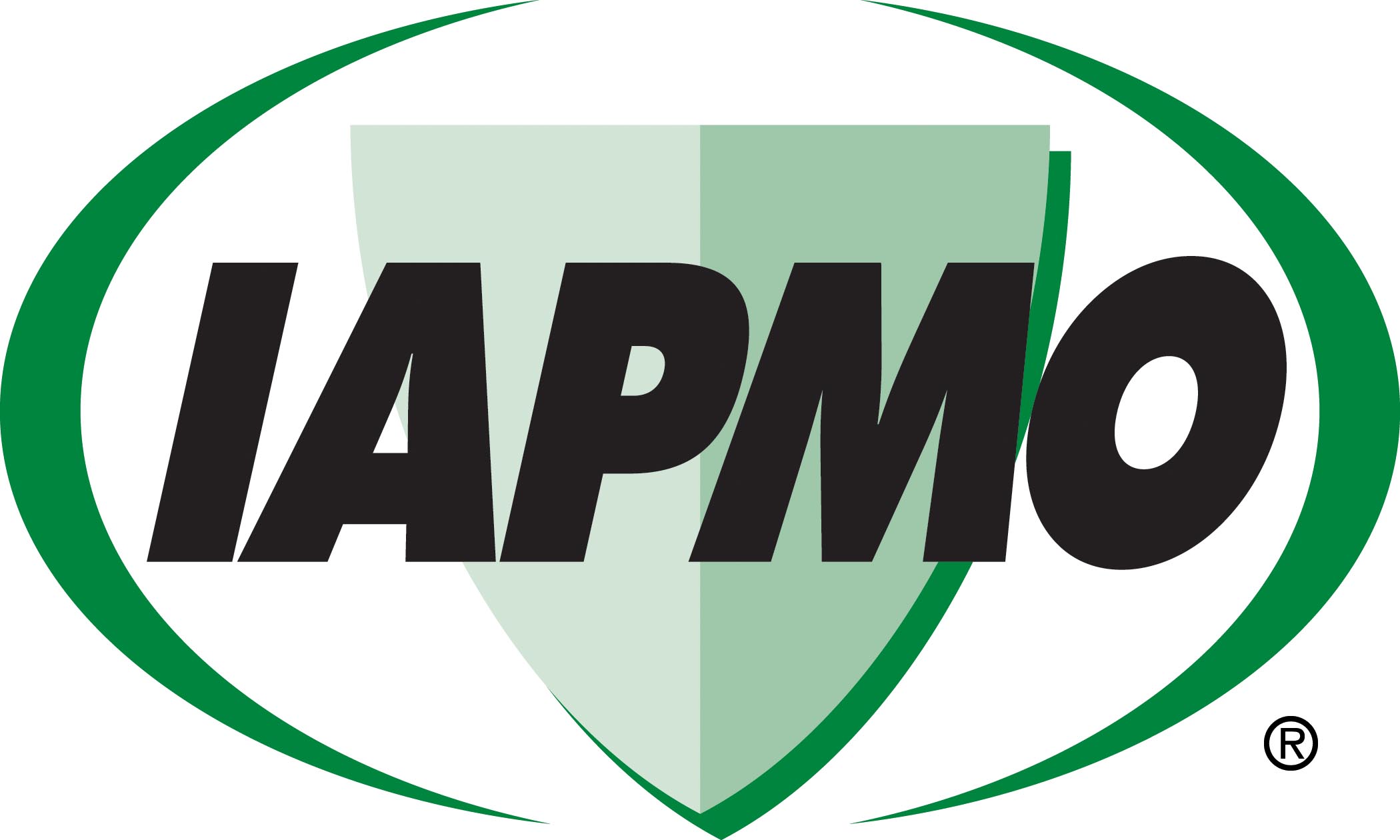 IAPMO develops and publishes the Uniform Plumbing Code®, the most widely recognized code of practice used by the plumbing industry worldwide; Uniform Mechanical Code®; Uniform Swimming Pool, Spa and Hot Tub Code®; and Uniform Solar Energy, Hydronics and Geothermal Code™ — the only plumbing, mechanical, solar energy and swimming pool codes designated by ANSI as American National Standards — and the Water Efficiency Standard (WE-Stand)™. IAPMO works with government, contractors, labor force, and manufacturers to produce product standards, technical manuals, personnel certification/educational programs and additional resources in order to meet the ever-evolving demands of the industry in protecting public health and safety.
Last modified: December 30, 2022