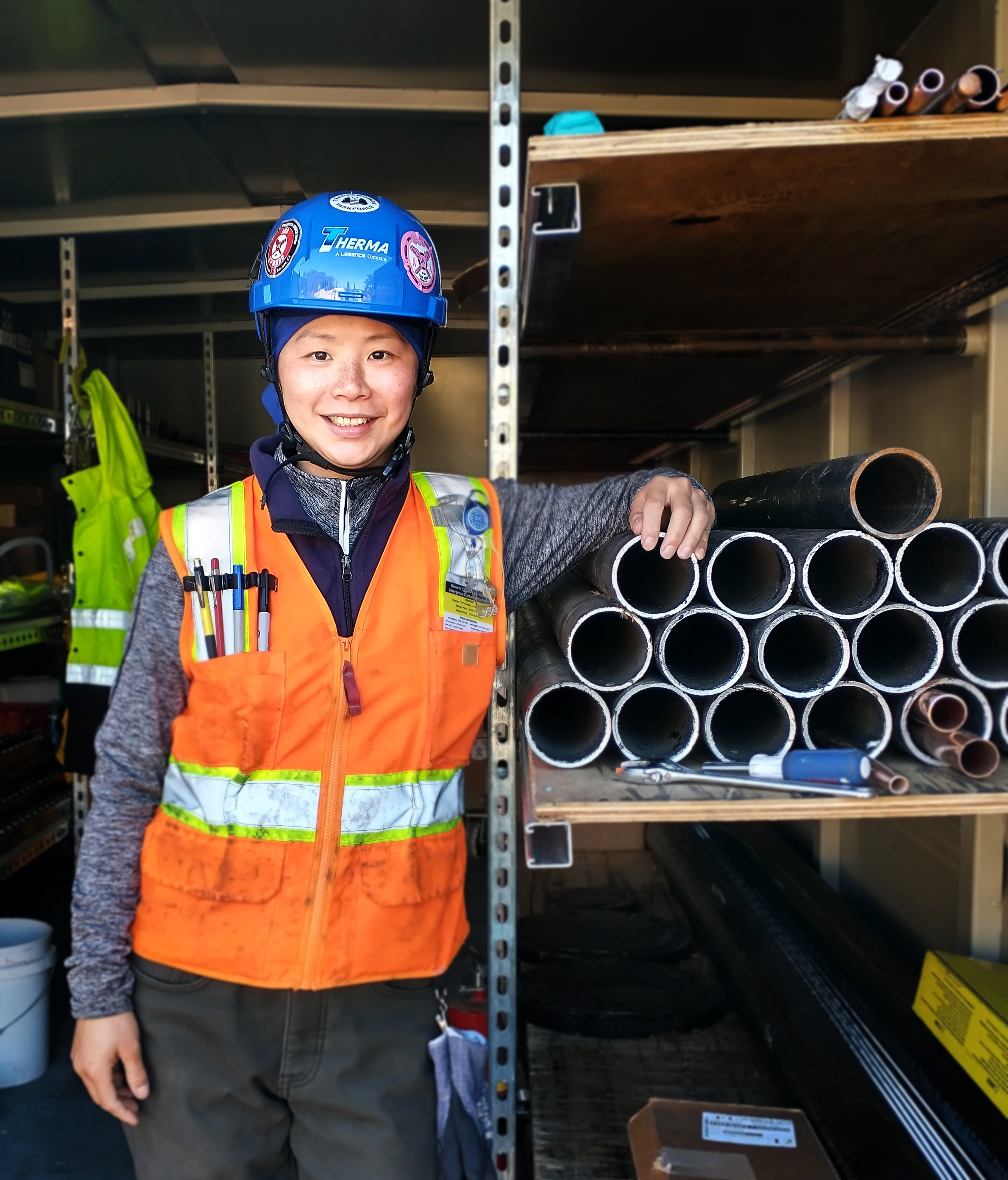 ASTER TSENG HAS PROVEN HER SKEPTICS WRONG AND FOUND HERSELF A HOME IN THE TRADES
---
Aster Tseng has had her share of doubters — including her family and co-workers — from the beginning of her journey to becoming a plumber.
After immigrating to the United States from Taiwan when she was 12, she earned a degree from the University of California, Davis and had a successful 10-year career as a graphic designer. But being in an office all day, every day left her feeling unfulfilled and disconnected from the world.
"I had a cushy office job, but I didn't enjoy it because I was always indoors," she said. "And throughout my journey, living in America, I know there's a big difference sanitation wise."
Plumbing appealed to her for myriad reasons, one of which was the stark contrast she noticed in the standards of cleanliness and hygiene between the United States and Taiwan. In Taiwan — where her father grew up without running water or indoor plumbing — her family had to boil tap water before drinking it and her elementary school bathroom stalls had a trench running underneath them that carried the waste to a central location. In the United States, there were numerous situations in which they needed a plumber for such issues as leaky fixtures that they used duct tape to repair.
Tseng had never met or even seen a female plumber, so she didn't know how likely that would be until an online search uncovered the federal government's Trades Orientation Program (TOP), which helps high school graduates — particularly women, young adults, veterans and under-represented minorities — learn more about an apprenticeship and career in the building and construction trades. Through TOP, she found and enrolled in the San Jose-based UA Local 393's apprenticeship program.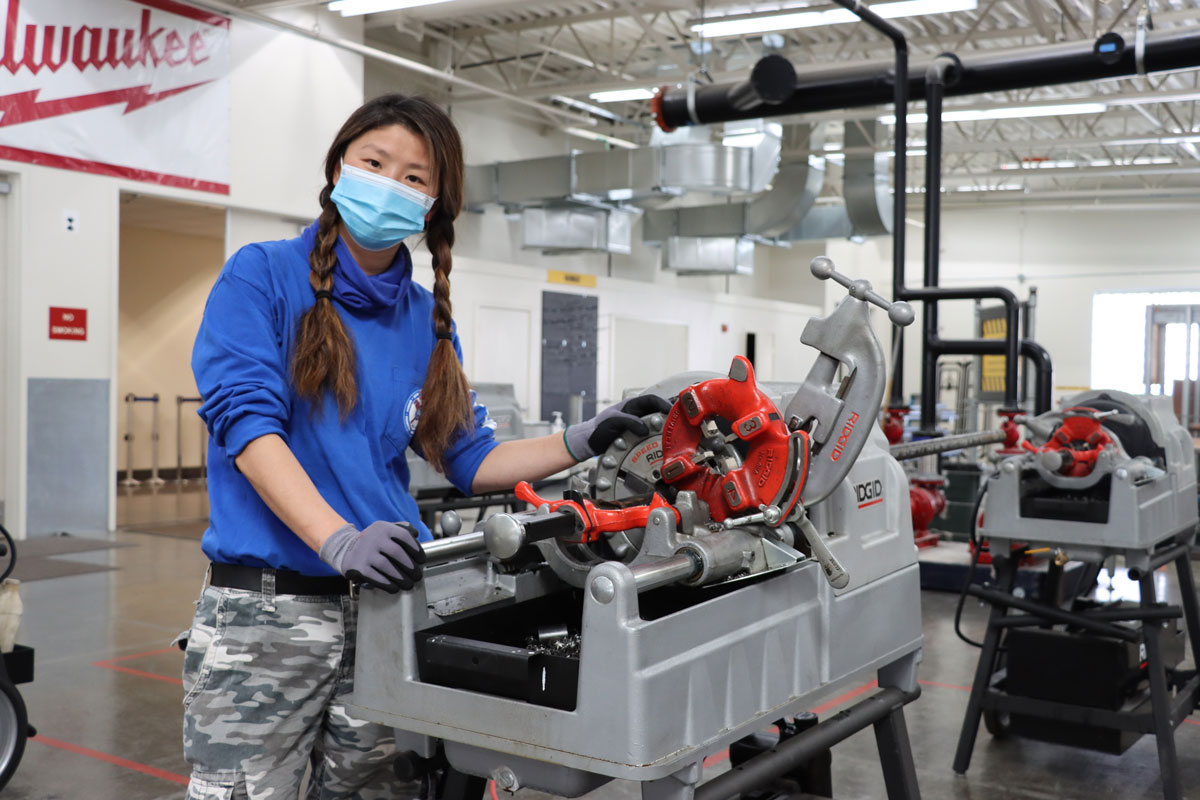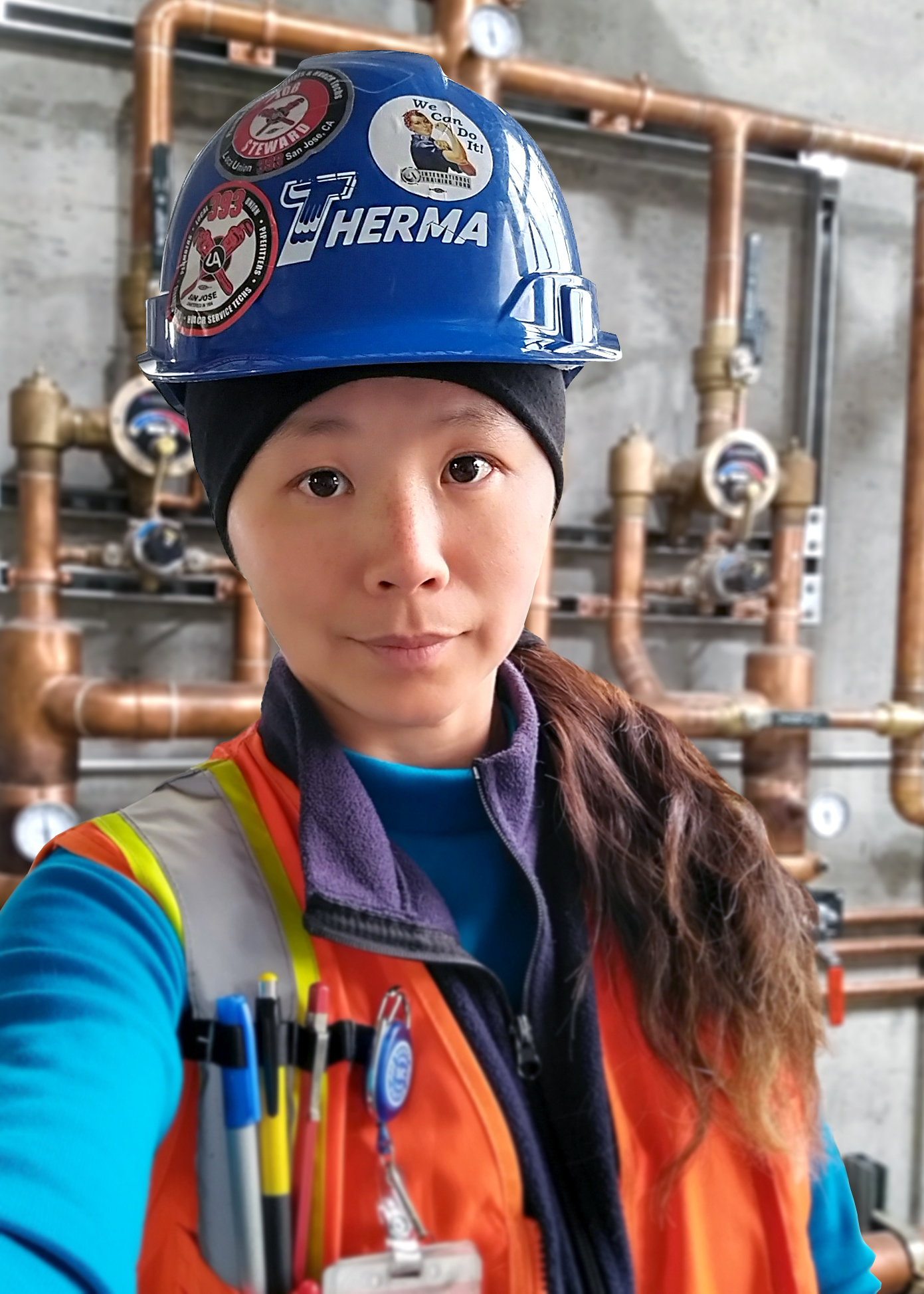 ---
"I took that free program and they introduced us to all the different trades, and I decided to go with plumbing," she said. "But when I first started, I didn't know what a pipe wrench was, I didn't know anything at all. I'm so glad they put up with me and taught me everything on the job."
From the outset, Tseng has had to prove she belongs. Her first day as an apprentice — where she would be the only woman on the job — she was told to report to the office trailer when a man approached her asking if she had paperwork for him.
"I was like, 'No, I'm here for my first day of work,'" she said. "And he looked at me and asked, 'Hmm, work on what?' I said, 'I'm a plumber. I'm a first-year apprentice and I'm waiting for my foreman.'"
Similar situations have played out over the ensuing years as Tseng has worked her way to where she is now as a journeywoman plumber.
"A lot of times people thought I was lost when I first reported to a jobsite," she said. "They thought maybe my car broke down because you start early in the morning, and you're parked on the side of the road."
Her co-workers weren't much better in her early days in the trade. After four months on her first jobsite as an apprentice —the only female among roughly 150 workers — someone told her there was a jobsite-wide bet on how long she would last.
"Even the general foreman didn't think I would make it," she recalls. "The first week they didn't teach me anything; they just had me carry stuff. I'm sure that happens to the guys, too, but they didn't want to waste time teaching somebody who might not stay."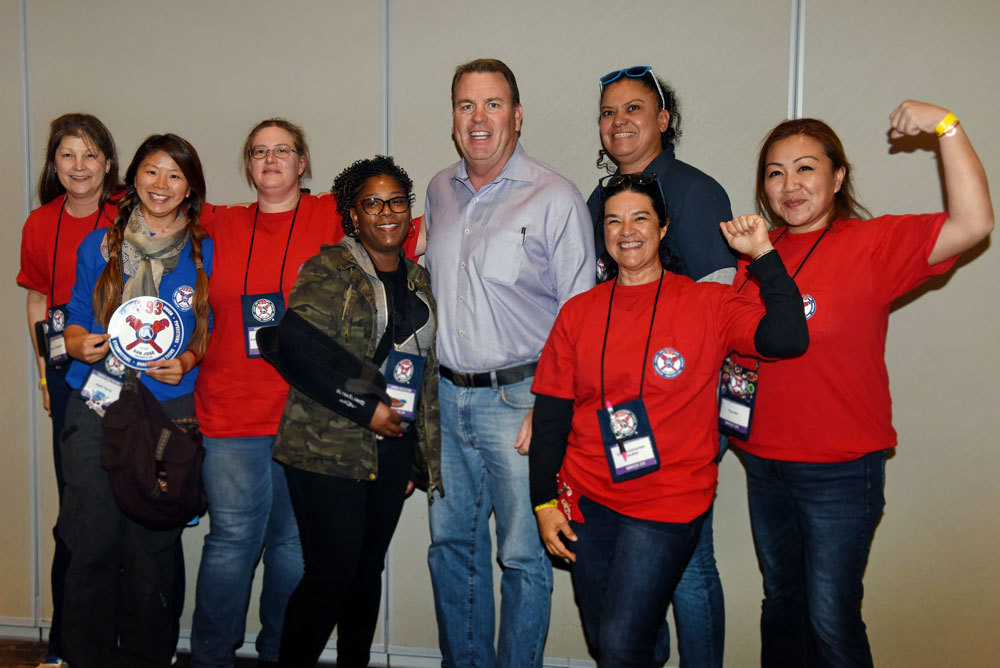 ---
Not only did she stay long enough to cost her co-workers some money over their losing bets, but she has continued to thrive in her new career. In her relatively short time in the trade, she has received the Field Most Valuable Person Award from the owner of Air Systems, Inc. — her first employer — after five years of service, the Excellence in Plumbing Award from the Pipe Trade Training Center, and Governing Board of Presidents' Scholarship from North America's Building Trades Unions.
She also now helps run and coach the Workforce Virtual Design Construction (VDC) program at Stanford University.
The program's goal is to bridge the gap between engineers, architects, contractors and construction workers so that everyone is on the same page and has a say in the design process. Tseng began as a guest speaker four years ago and is now the union job steward, representing the working pipe trade members on the Intel Santa Clara campus, where she works for Therma, her employer since last year.
"It is amazing to think that my path as a plumber has opened doors to lecture and work with Ph.D.s at Stanford University," she said.
Tseng's family also had its doubts about her career as a plumber. She said her father almost disowned her because he believed working in construction was only for those who couldn't make it through school, a myth she was determined to dispel.
"I remember the first two years I was in the apprenticeship he would not really talk to me at all," she said. "Finally, he said, 'Why don't you go get a real job and stop playing around?'"
His attitude changed, however, when the pressure-reducing valve at his house failed and fixtures in his house started leaking. This resulted in mold in the bathroom and wet floors and walls, and a screaming noise when he would turn on the faucet.
After hearing about the plumbing issues from her mother, Tseng enlisted a co-worker's help and the two of them spent a couple hours fixing the problems one weekend, installing a new pressure-reducing valve and some hose bibs, and replacing sections of the system with copper pipe.
She said when they were done, her father asked her to thank her co-worker for him. When she pointed out she had done much of the work, he said it looked like a professional had done it.
"I was like, 'What do you think I do every day at work? This is what I do; I do this for a living,'" she said. "He said, 'Oh, I think it might be a good idea if you do some plumbing on the side; people will pay for this.' I'm like, 'People do pay for this. This is what I do.' I had to beat it into his head. 'This is what I do; I did not just do nothing for two years.'"
She calls the experience a pivotal moment in their relationship, as she was finally able to show her father the legitimacy of her profession. She said they now have a close relationship, and they work together on home improvement projects that allow her to use her plumbing knowledge.
Tseng said she still can't believe she has become a plumber. She spends much of her time letting young women know they, too, can have a lucrative career in the trades.
She regularly attends Women Build Nations conferences, where she encourages and shares her knowledge and experience with up-and-coming tradeswomen and learns from those who have been in the trades far longer than she has.
At one of the conferences, she met former IAPMO board member Laura Ceja, who is now a UA special representative for Training and Outreach. Ceja convinced Tseng to appear in a video about what it's like to be a plumber.
"I was very proud of actually having the courage to be in the video and tell people that I'm a plumber," she said, "because I would never have thought that I could last through the whole apprenticeship. And the UA has done that for me because they were very supportive. It shows that they care; they actually want women in the trade."
Tseng also appears prominently in a photo on the UA Local 393 training center's website, and it has already paid dividends.
"A girl saw it and she got in when she was 19," she said. "She's also Asian. She saw it, thought, 'Oh, someone who looks like me is a plumber, so it wouldn't hurt if I apply.' And then she applied, she got in and now she's one of our female plumbing apprentices."
A member of IAPMO's Central California Chapter, Tseng said her interest in joining stemmed from learning that two of her instructors, Bob Adler and Sarah Aguilar, serve on the Uniform Plumbing Code® (UPC®) Technical Committee during an IAPMO presentation at her school.
She said she plans to become more involved as her schedule allows, and ultimately to serve on the technical committee one day.
"I really want to get involved and become active, not just as someone who reads the code book, but also learn how the plumbing code gets developed and the direction we're heading with water conservation and reclaimed water, gray water and all that."
That busy schedule also includes being a pre-apprenticeship mentor for TOP, the program that helped her get in the trades.
"As someone who faced similar doubts and uncertainties, I find it fulfilling to mentor the next generation of tradeswomen," she said. "It's hard to believe that just seven years ago, I was in their shoes, signing up for the same program with a million doubts in my mind about my ability to succeed in construction. Now, I am a living testament of the program's success and can give back by mentoring the next generation of women in trades. It feels incredibly fulfilling to help pave the way for those who come after me."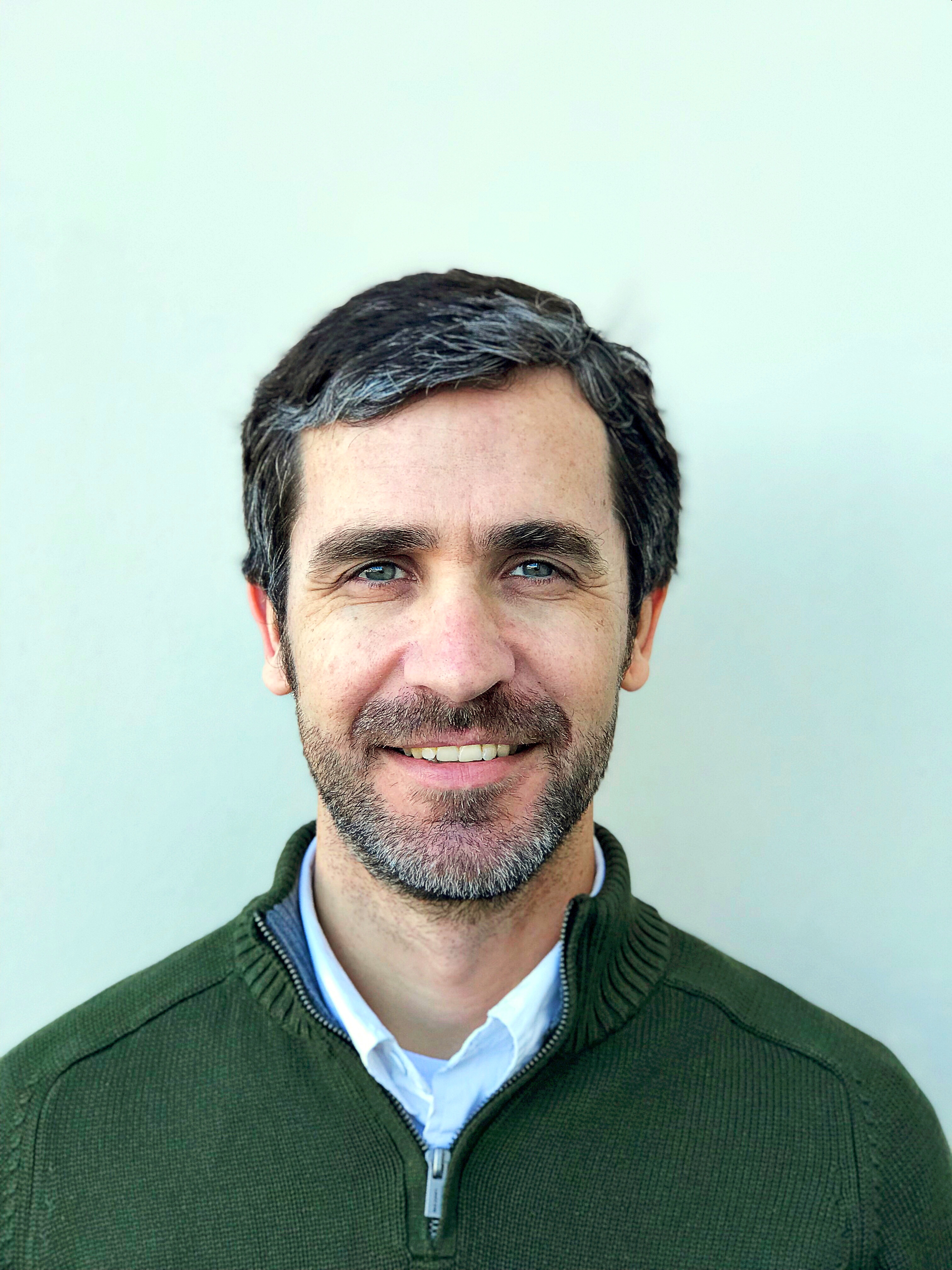 Mike Flenniken is a staff writer, Marketing and Communications, for t IAPMO. Prior to joining IAPMO in 2010, Flenniken worked in public relations for a group of Southern California hospitals and as a journalist in writing and editing capacities for various Southern California daily newspapers.
Last modified: June 13, 2023