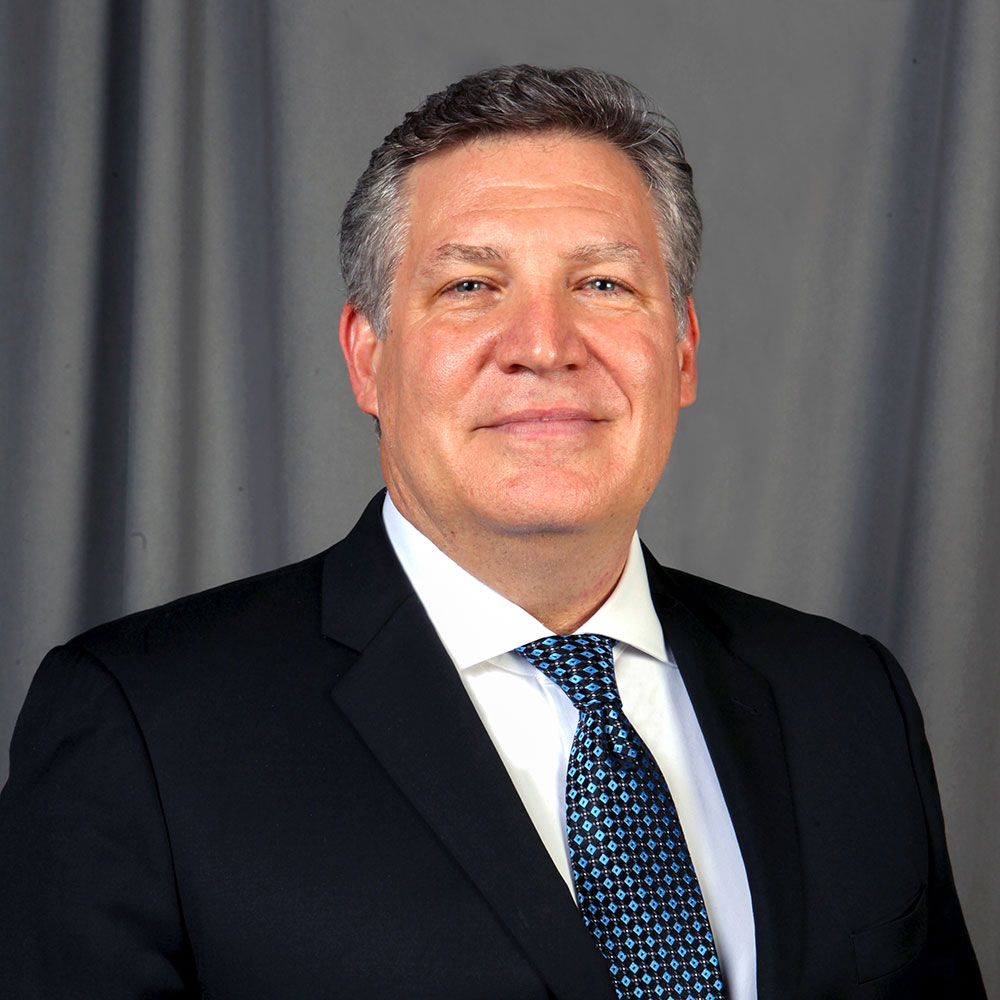 Dave Viola is the CEO of The IAPMO Group, a global non-profit membership-based organization focused on the development of codes that govern plumbing quality standards. He has more than 25 years of senior management experience within the plumbing and mechanical industry. He joined IAPMO in 2007 and, served as IAPMO's chief operating officer with strategic and operational responsibility for the comprehensive array of IAPMO Group programs and services. Dave also serves as Deputy Chairman of the World Plumbing Council. Dave previously worked as Technical Director for the Plumbing Manufacturers Institute (PMI) from 1998 until 2007. He serves or has served on many industry committees and boards in the United States and Canada, including AWE, ASME, ANSI and ASHRAE.
As I write, preparations for IAPMO's 93rd annual Education and Business Conference — our first in-person conference since 2019 — are coming together spectacularly and I hope I speak for many of you when I say my anticipation is heightened each week we draw nearer to September. Under normal circumstances the IAPMO conference week is charged with positive emotions, but this year will be even more special as we reunite in celebration of IAPMO's future and our collective contributions to it.
We have lots of new events and flourishes in store. Check out all conference planning information on pages 28-53 of this magazine.
One thing I want to highlight is some new awards we'll be presenting. During last year's virtual conference, a new award was introduced and given posthumously to its namesake: the Bruce Pfeiffer Committee Member of the Year. Kim Pfeiffer, Bruce's wonderful wife, will attend this year's conference to present the recipient with this new honor. There is certainly not enough time in the world to sing all of Bruce's praises and honor his impact on IAPMO; we'll welcome the opportunity to do so together
in Charlotte.
Another new award, the President's Green Oval Award, will be bestowed upon someone or an organization who supports our mission and strategic direction in exemplary fashion and has stood by us steadfastly. Because there are so many individuals and organizations who work closely with IAPMO, this is another avenue for us to recognize people and partners integral to the work we do; people in the IAPMO orbit whose work touches our association in a positive manner deserving of special recognition. I look forward to honoring this new award's inaugural recipient!
Earlier this spring, during World Plumbing Day week, IAPMO participated in the Cost of U.S. Water Access Gap webinar, Field Services Representative Jed Scheuermann spoke at an elementary school in Georgia, and IWSH hosted its annual poster contest, receiving submissions from all over the United States. IAPMO has been a visionary with World Plumbing Day and our involvement with the World Plumbing Council, promoting the day's recognition with the United Nations at the event's inception and later with the White House and U.S. Senate. We'd love to hear about how you and/or your organizations celebrated World Plumbing Day this year.
We're very excited about welcoming Ontario, California, and Mokena, Illiniois, staff back to world headquarters in June. It's been great to see our members and committee members again. We've had several meetings at head- quarters since we started traveling again, engaging members in committee activity. We're going to take a fresh look at how staff works; incorporating a new hybrid schedule. Domestic staff will be coming back part of the week and continuing to work from home other days. I want to commend staff for their ability the past two years to adjust to a new normal, continuing to work very efficiently and cooperate well together despite not being physically together. I also want to extend my appreciation to our Board of Directors, who have been so supportive of staff, supportive of everything we've done, for their leadership through a very uncertain time. IAPMO is lucky to have great leaders at all times, but we are especially fortunate to have such resolute guidance at this point in the association's long history.
Since my last report to you, IWSH launched a couple of important projects I want to highlight here, though I hope you already caught them through our social media channels. First is IWSH's support of Woloo, an Indian company whose app helps women in India access clean, safe toilets when they are out in public. IWSH donated funding for 1,000 annual subscriptions for women of Mumbai's Railway police force so they can safely access a bathroom when away from home. Second, during World Plumbing Day week, IWSH gathered a small team of volunteers to provide plumbing repairs and upgrades for homes in Lowndes County, Alabama. The project was in coordination with a few partners you'd seen connected with IWSH work in the past — LIXIL, Ferguson, the United Association — and a new one, the Black Belt Unincorporated Wastewater Program. The families helped have lived far too long with serious health and safety concerns in their homes. Our team provided them with proper, sanitary plumbing systems. And we've still got work to do in Alabama. (Read more about this project on pages 6-27 of this magazine.) Outstanding work, IWSH team!
The global volatility driving the skyrocketing cost of fossil fuels has really highlighted the already imperative need to explore alternative energy sources and decarbonize our energy dependence. To that end, IAPMO has set up a task group to investigate hydrogen fuel gas and its potential role in supplementing or replacing altogether fuel gas in general.
The task group's primary initial goal will be the creation of a hydrogen fuel gas piping appendix for the proposed addition to the 2027 Uniform Plumbing Code. I look forward to updating you on this task group's progress in future editions of this column.
That's all for now. Stay well and enjoy the approaching summer months!
Last modified: August 8, 2022