The American Society of Plumbing Engineers (ASPE) is pleased to announce that another major industry service provider, the Plastic Pipe and Fittings Association (PPFA), has become an ASPE Affiliate Sponsor. PPFA is a North American trade association comprised of member companies that manufacture plastic piping, fittings, and solvent cements for plumbing and related applications. PPFA advocates for the sustainable use of plastic piping by providing the information needed to properly design, specify, and install plastic piping systems and promoting an understanding of the environmental benefits of thermoplastic piping products.
"We are happy to partner with another service provider like PPFA that works closely with the plumbing engineering community," says ASPE's Director of Education and Affiliate Relations, Brian Henry. "Once again an industry association has stepped forward to ensure that our members have the knowledge they need to deliver safe and sustainable plumbing systems."
"PPFA is excited to support ASPE and its membership through the Affiliate Sponsorship program. ASPE members play an integral role in the design and use of piping systems enabled by PPFA member products. We're looking forward to the opportunity to educate ASPE members about how plastic piping systems are the proper choice in many of the traditional piping systems designed by ASPE members, but also how plastic piping systems enable newer systems being designed for a sustainable future," says PPFA's Managing Director, Jeff Church. "We look forward to partnering with ASPE to help ensure the design of piping systems for a healthy and sustainable future." ASPE's Affiliate Sponsor program began in 2012 and now connects more than 40 of the industry's top manufacturers and service providers to more than 6,300 ASPE members around the world. To learn more about ASPE's Affiliate Sponsor program and our sponsors, visit bit.ly/ASPEAffiliates. To become an ASPE Affiliate Sponsor, contact Brian Henry at bhenry@aspe.org or 847-296-0002 x235.
The American Society of Plumbing Engineers (ASPE) is the international organization for professionals skilled in the design, specification, and inspection of plumbing systems. ASPE is dedicated to the advancement of the science of plumbing engineering, to the professional growth and advancement of its members, and to the health, welfare, and safety of the public.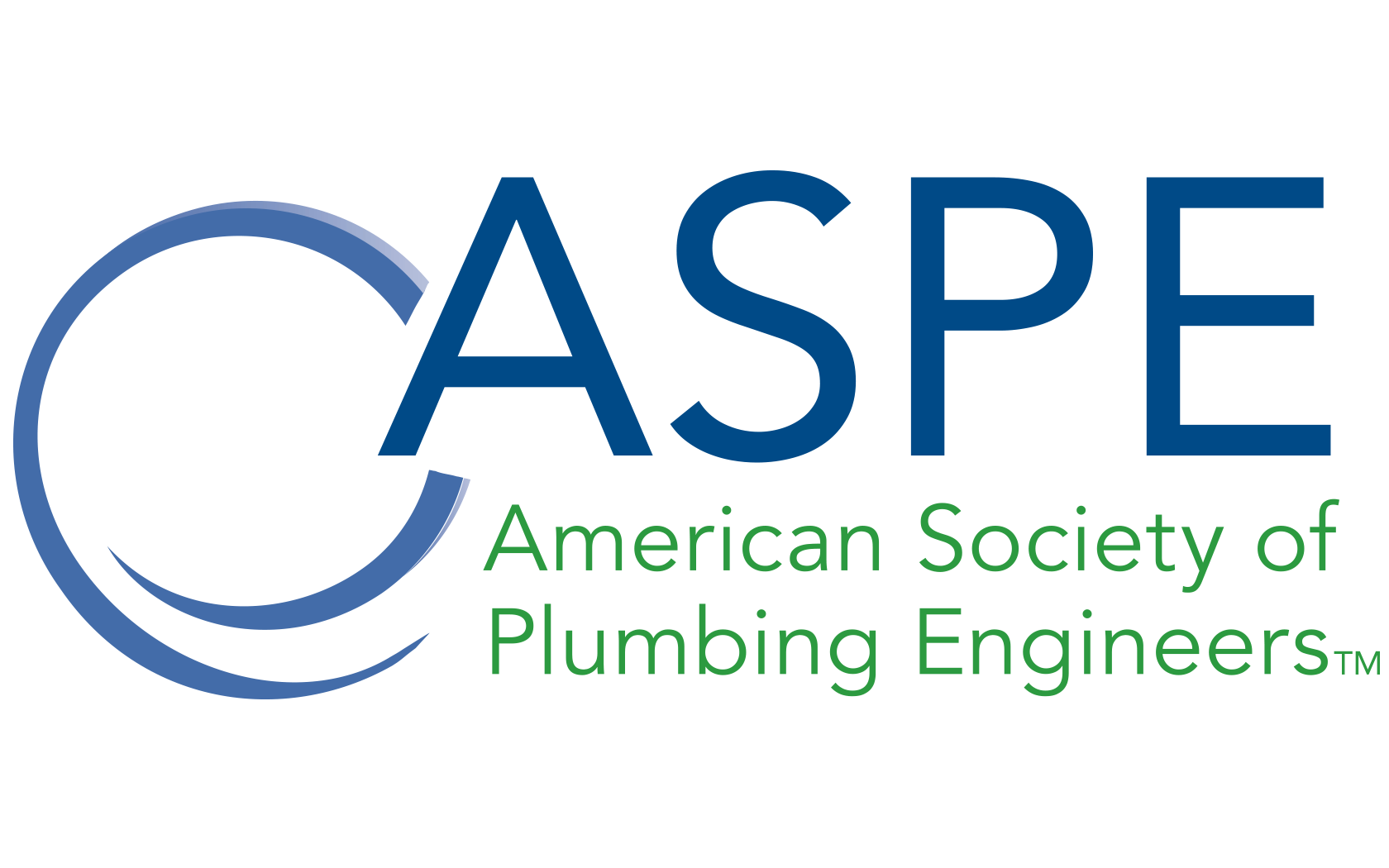 Last modified: December 30, 2022