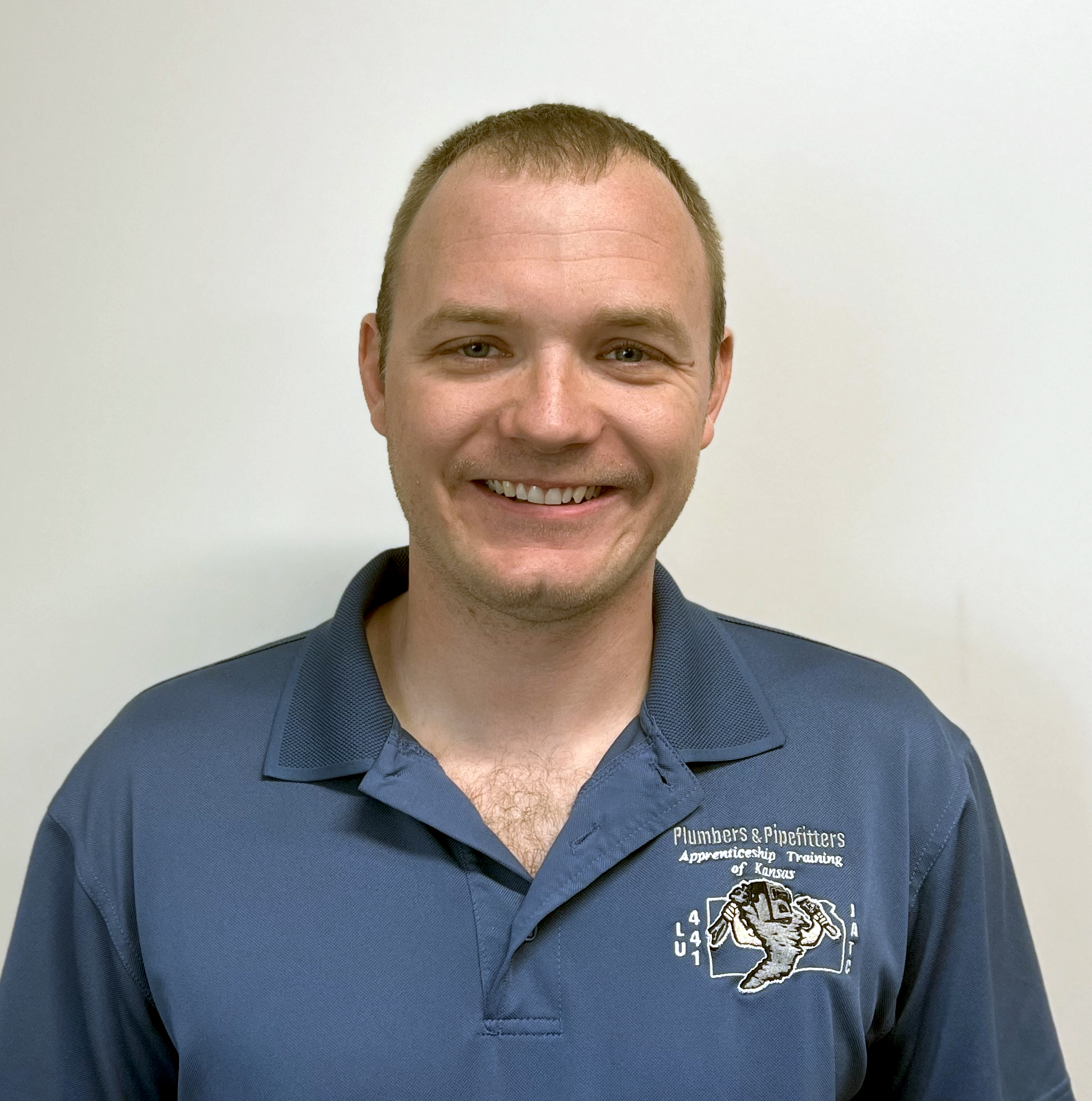 JESSE KEALYOR
UA LOCAL 441 PLUMBERS & PIPEFITTERS APPRENTICESHIP TRAINING OF KANSAS HVAC INSTRUCT
When did you first get involved with an IAPMO committee and why?
2022 marks my first year of serving on the IAPMO committee. I wanted to get involved to serve the industry and to learn from its industry professionals. IAPMO has a plethora of highly skilled, trained individuals who are more than willing to share their knowledge and experience. Their leadership and encouragement led to my decision to join the organization and apply for a position on the committee.
What does the Education and Training Committee do?
The UMC Workshop is a committee of individuals from various sectors of the industry. It is chaired by Dave Levanger. (Shoutout to Dave!). Each of these individuals on the committee creates a rough sketch or two illustrating mechanical code violations. These sketches are then brought with them to the UMC Workshop held at IAPMO World Headquarters in Ontario, California.
The committee gathers to debate, discuss and deliberate the sketches. The goal of these meetings is to take the sketches and markups and transform them into more polished drawings that Tim denHartog designs into works of art. After this process is complete and everyone is satisfied, the drawings are used at the IAPMO conference during the workshop sessions and for CEU training. They are also published in this magazine.
How does your particular expertise lend itself to your committee's work?
Being in the trade for more than 10 years, I have been a part of learning as an apprentice, working as a journeyman, and now teaching full time as an HVAC instructor. I have seen and experienced a lot of both errors and great achievements. Bringing my knowledge and experience I feel lends itself to being a productive member of the committee.
Have there been any unexpectedly pleasant benefits of participating on an IAPMO committee?
Having this be my first time serving on a committee, I can say without a doubt the new connections I have made are incredible. Being able to reach out with questions, concerns, or thoughts for just about anything is unreal. Connections made have already proven to be invaluable for my career.
Moving forward, which topic(s) do you see as being the most important your committee will tackle?
The committees tackle many different topics in the industry. Deciding on which is most important is a tough one. Providing exemplary training in an ever changing and complex industry is the topic that I am the most passionate about.
What would you say to some one thinking about serving on a committee?
Serving on committees has been a game changer in my career. I would tell them my only regret is not getting involved sooner. I would also explain that the work they put into this organization is worth the personal sacrifice.
Last modified: March 1, 2023