What a great start to 2023! I'm so grateful that IAPMO is stronger than ever. We have the ability and resources to meet the many industry needs of our members across the country. The Membership department works methodically with our Field Services team, led by DJ Nunez. I can't say enough about this knowledgeable and driven team, which provides services to the IAPMO members and helps unite our industry professionals nationwide. It is my pleasure to provide you with an opportunity to get to know each of our regional representatives.
Executive Vice President of Field Services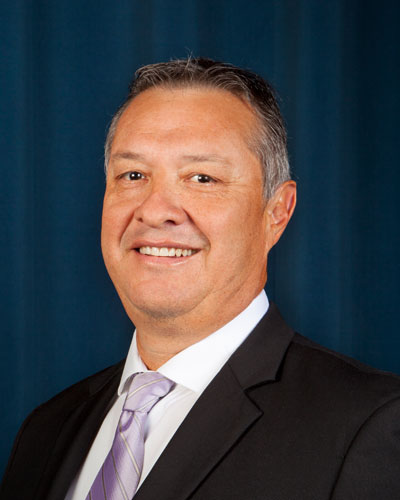 My name is DJ Nunez and I'm executive vice president of IAPMO Field Services. I am also the Region 1 field manager, which includes the great states of Alaska, Hawaii, Nevada, and Northern California, homes to some of our most active chapters. Our chapters are the foundation on which this organization stands, developing strong codes and standards and working with all aspects of the industry to educate and understand the needs of what our members strive to gain from our association. Much like our ANSI-accredited code development process, our chapters are led and attended by individuals representing the whole plumbing and mechanical industry — inspectors, installers, engineers, architects, design professionals, manufacturing, building officials, plan reviewers, retirees and other industry aligned organizations represent 100% of our industry. Their coming together creates the synergy and relationships necessary to further advance our cause, which is to protect the health and safety of the public.
One of the unique things I learn when attending chapter functions is why each individual member is there. Some are there for CEUs or journeyman upgrade training, others come to further their career by learning from the valuable and informative content presented. Some come to network with others in their community to see what different jurisdictions or building departments are doing in the town next door. And some have long been retired and come to share their knowledge and stories from their many years of dedication to the industry about which they are most passionate — safe plumbing and mechanical systems being designed, installed, and inspected in the industry that provided for them to get to where they are in life. So, if you would like to find out about attending a chapter meeting, please reach out to me or the applicable field manager in your area and we will assist you in finding the chapter that best suits your needs.
Region 1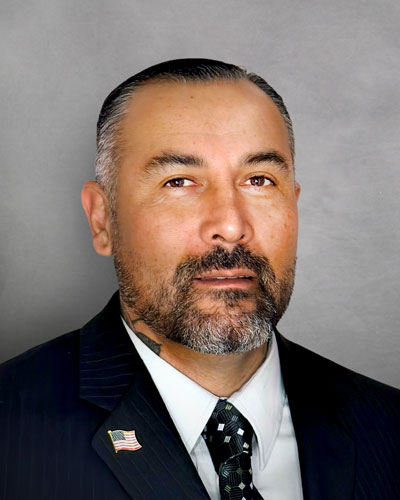 My name is Ignacio Contreras, and I'm field manager for the Western United States. I am new with IAPMO and very pleased and excited to serve Southern California, Arizona, Utah, and Colorado. My primary focus right now is restructuring and strengthening our chapters by boosting membership attendance and activating participation by working with membership and chapter leaders to enhance their membership experience. Our chapter meetings are a great way for industry partners to meet and network in person and a great way to receive CEU or journeyman upgrade training credits. I am also developing a program where I will be speaking to student apprentices at trade schools on the importance of IAPMO membership and how it will help them in their careers.
Southern California boasts seven chapters, so please reach out to me and I can assist you in finding the chapter that fits your needs.
Region 2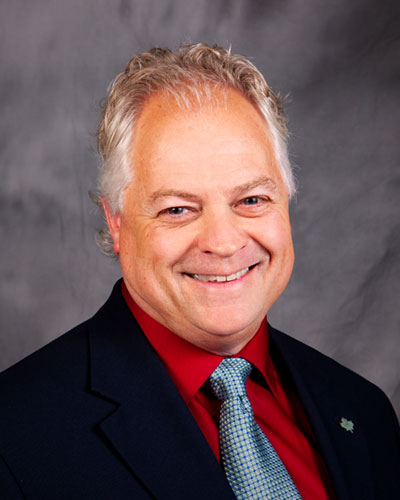 I'm G.F. (Jed) Scheuermann and my territory consists of Oregon, Washington, Idaho, Montana, Wyoming, North and South Dakota, plus all of Canada. Active IAPMO chapters in Oregon (Cascade), Washington (Inland, Southwest, Northwest & Rainier-Olympic) and Idaho (Southwest), provide members continuing education units (CEU) toward plumbing licenses.
Efforts are ongoing to reinvigorate chapters such as Oregon (Central); Idaho (South-eastern); Washington (Tri-Cities); and Montana (Big Sky). Two brand new chapters are on the horizon in Washington, one located in Sequim, another in Yakima. I would love to see our chapters reach into Canada.
Meetings are fantastic opportunities to network professionally, as well as to enjoy great camaraderie. Last year, Cascade chapter made a $5,000 donation to IWSH, directly improving access to drinking water and sanitation for those who presently lack it.
You, our members, are IAPMO! Your involvement advances your career, facilitates essential connections, and makes a tangible difference in our world. Our chapters are successful due to the dedication, energy, and talent of local volunteer officers. Let's see how much more we can accomplish together!
Region 3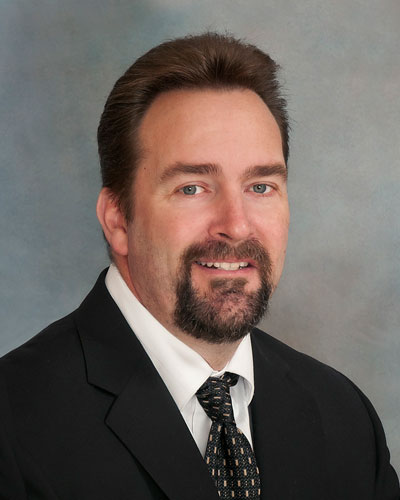 My name is Scott Hamilton, a licensed Wisconsin plumber and Region 3 field manager. My region includes the following states: Illinois, Indiana, Kentucky, Michigan, Minnesota, and Wisconsin. Minnesota adopts the UPC and has active IAPMO and ASSE chapters. I try to attend the Minnesota chapter meetings while also working with the Minnesota plumbing board, state pipe trades, the UA international representative, and the UA local unions. Illinois, Kentucky and Wisconsin adopt state-authored plumbing codes. In Illinois, I work with the UA local unions, the Illinois pipe trades, the PHCC and the IPIA (Illinois Plumbing Inspectors Association), and a very active ASSE chapter. I work with the local unions in Indiana. In Kentucky, I have been working with the Kentucky pipe trades, UA local unions, UA international representative, and members of the Department of Housing, Building, and Construction – Division of Plumbing. Michigan has a very active ASSE chapter with which I work along with the Michigan pipe trades. Wisconsin is my home state. I work with the UA local unions, state pipe trades, PHCC, ABC, Wisconsin inspector associations, and the plumbing code advisory board. I work closely with the UA on the development of ASSE PQ standards – ASSE 12000 (infection control, water, and air quality), ASSE 13000 (service technicians), ASSE 21000 (rainwater catchment), and ASSE 22000 (water treatment). I have been an instructor at the UA Instructor Training Program since 2000. I work closely with the UA to promote and adopt ASSE standards and certification throughout the United States and Canada. I am a member of ASHE (American Society of Hospital Engineers) and APIC (Association for Professionals in Infection Control and Epidemiology), where I work closely with health care facilities to promote ASSE 12000. I am also a member of NFPA (National Fire Protection Association) and a NFPA 99 Piping Technical Committee member. I am looking forward to continued IAPMO and ASSE growth throughout Region 3 and the adoption of ASSE standards in the United States and Canada.                 
Region 4 & 10
I'm Brian Rogers, senior vice president of field services, and I oversee Region 4 in the heart of the Unites States, where IAPMO chapters thrive in the states of Iowa, Kansas, Nebraska, and Missouri. We have active chapters in Iowa, Salina Kansas, South Central Kansas, Southeast Pittsburg-Kansas, Kansas/Missouri, Nebraska, and Central Nebraska.
Our chapters throughout the region benefit from IAPMO training to maintain their licensing credentials in their respective disciplines as required by jurisdictions. Having a diverse membership of installers, inspectors, manufacturers, trade associations and many other professionals, who engage in the protection of health and safety through sound plumbing and mechanical systems, raises the bar that benefits everyone in the Midwest. Chapter participation is also an excellent way to network with industry peers and stay on top of the latest emerging technologies and innovation in the plumbing and mechanical industry.
Region 5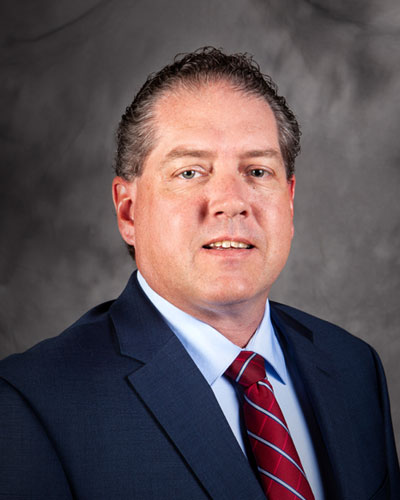 I'm Peter Kelly and I serve as the directory of Field Services in Region 5, which includes the six New England states as well as New York and Pennsylvania. I'm also a member of Sheet Metal Workers Local Union #17 in Boston. During my years working at the Massachusetts Division of Professional Licensure as the executive director of the Board of Examiners of Sheet Metal Workers, I became very familiar with The IAPMO Group and ultimately came to work in Field Services in 2018.
Although Maine is the only state in my area that adopts the Uniform Plumbing Code, we have more than 200 individual and organizational members throughout the region, including UA locals, PHCC chapters, the State of Maine and trade associations in New York. In Massachusetts, IAPMO works closely with the plumbing board, provides licensee continuing education, and until recently was the exclusive provider of continuing education for more than 400 plumbing inspectors over a 20-plus-year period. In response to a new competitor entering the inspector education market, the 10 inspector associations have pledged to continue to work with and support IAPMO. In Maine, most recently, IAPMO has been providing inspectors, licensees, and students with UPC training through a series of webinars and plans to continue that in 2023. We also provide training at the Maine Building Officials and Inspectors Association annual conference and participate in the annual PHCC of Maine tradeshow. We work throughout the region to support our members and the industry with education and industry and legislative updates.
Region 6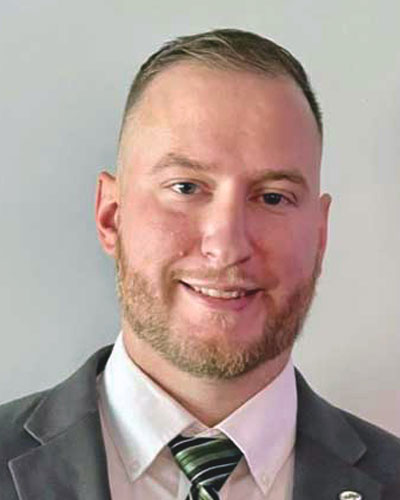 My name is Chris DeMarco, and I am the regional field manager for Region 6, which includes the following states: Delaware, Florida, Maryland, North Carolina, Ohio, South Carolina, Virginia, West Virginia, Washington, D.C., and my home state of New Jersey — which happens to be the location of one of IAPMO's key chapters, the New Jersey Plumbing Inspectors Association (NJPIA). I look forward to attending NJPIA meetings as often as possible, for quality educational presentations and the opportunity to connect with some of the most experienced and knowledgeable professionals in our industry. Most members are licensed plumbers, plumbing inspectors and code officials for various jurisdictions across the state, and NJPIA also provides an opportunity to access important continuing education credits required to maintain licenses. Also in Region 6, the great state of Ohio is the home to two active chapters for ASSE International, the Northern Ohio and Central Ohio chapters. ASSE members enjoy education and discussion on such topics as backflow prevention, plumbing/mechanical, water quality, HVAC, fire protection, medical gas, and more. I am also proud to regularly attend meetings for several of our key partners in the region, including chapters of the State League of Master Plumbers, ASPE, MCAA and PHCC. I'm looking forward taking part in the continued growth of membership throughout Region 6.
Region 7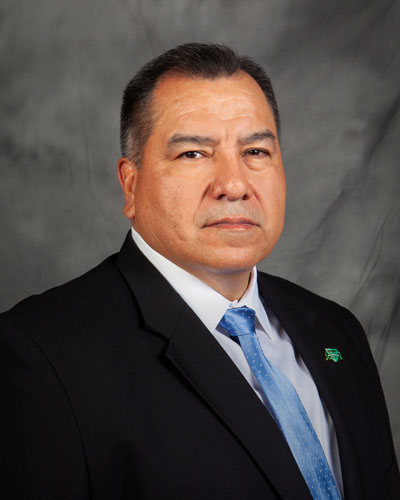 My name is John Mata, and I am the senior director of Field Services for Region 7, which includes the following states: New Mexico, Oklahoma, Arkansas, Louisiana, Mississippi, Alabama, Georgia, Tennessee, and the great state of Texas from which I hail — and also happens to be the location of one of IAPMO's most progressive chapters in the South, the Texas Gulf Coast chapter of IAPMO. I attend every meeting to learn from our chapter sponsors about new and innovative technology in the plumbing and mechanical industries. These meetings frequently provide quality educational presentations and allow us the opportunity to network with some of the most experienced and knowledgeable professionals in our industry. Our members consist of licensed plumbers, municipal and state inspectors, and elected officials for various jurisdictions across the state, to discuss code issues and strategy for hearings at the municipal and legislative levels. Region 7 also has three active chapters for ASSE International in Texas and Louisiana. The region also hosts our annual joint IAPMO, ASSE and ASPE "Triple Threat" meeting every June. Members enjoy education and discussion on such topics as backflow prevention, plumbing/mechanical, water quality, HVAC, fire protection, medical gas, and political issues. IAPMO is a proud member of MCA-New Mexico, MCA Houston, PHCC Gulf Coast, and PHCC Texas, where we regularly attend meetings and conventions for our key partners. I'm looking forward taking part in the continued growth of membership throughout Region 7.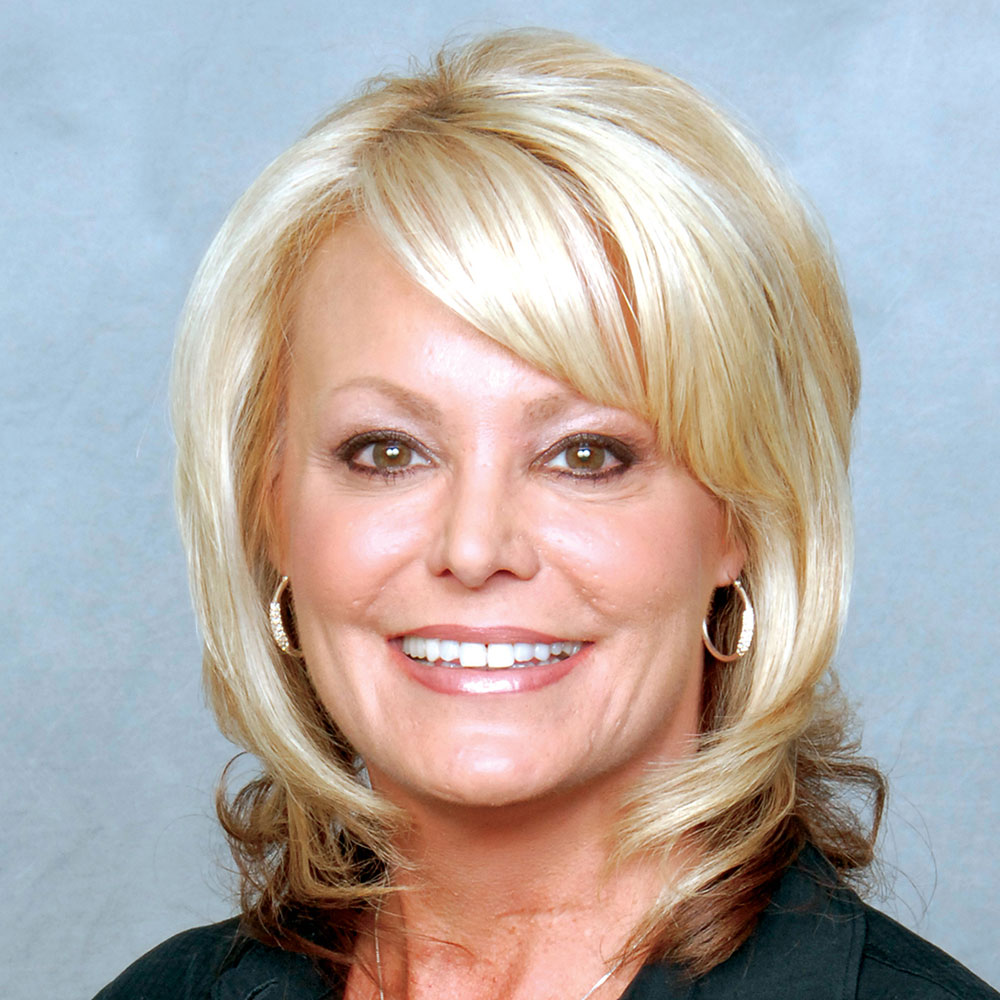 Last modified: March 27, 2023