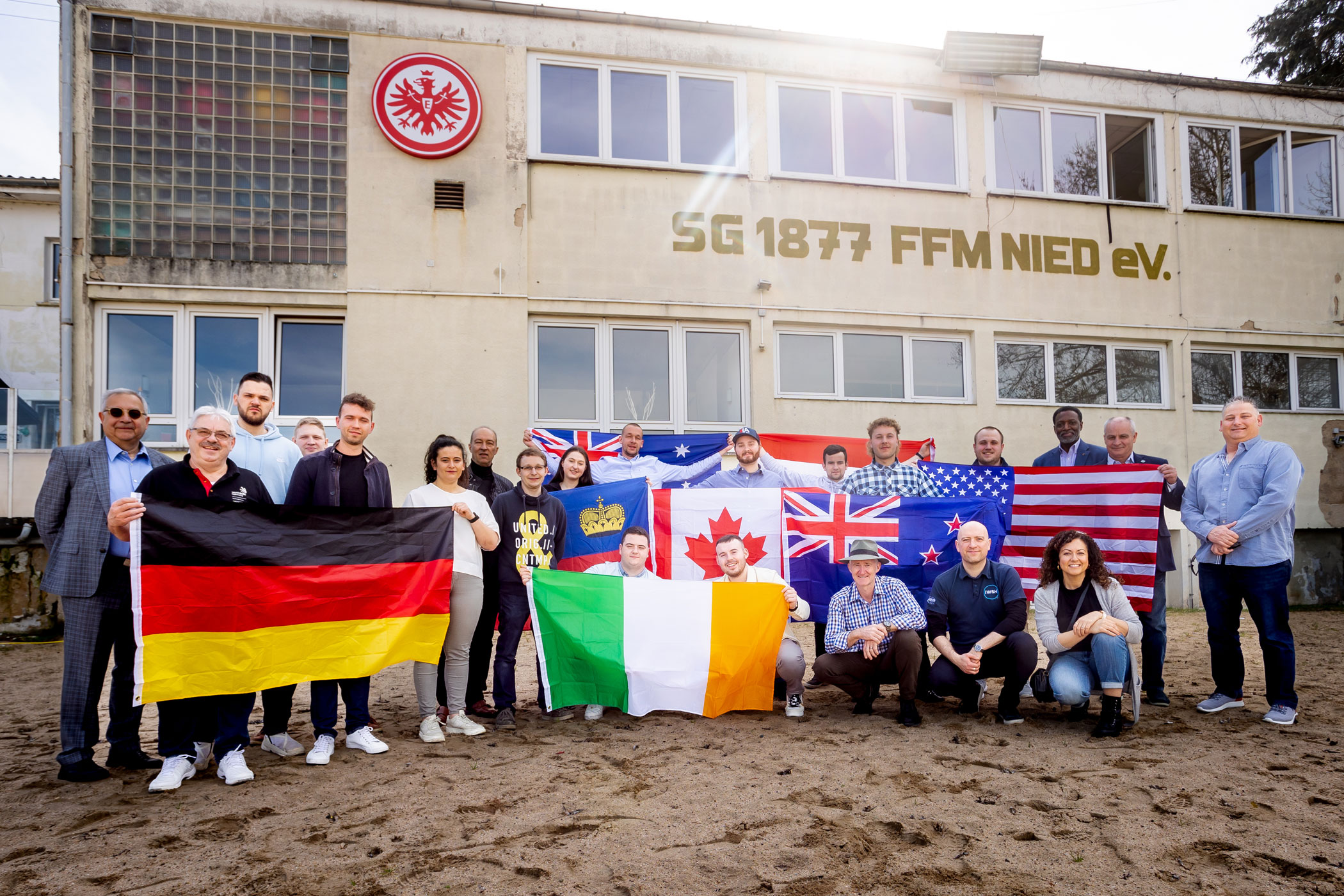 ---
Hello everybody and thanks for checking in once again with IWSH, IAPMO's charitable foundation.
Browsing to the website at www.iwsh.org you will find the statement: Since our creation in 2016, IWSH has assembled teams of the best and brightest skilled volunteers from across the globe, joining forces to tackle design and construction projects that improve access to water, sanitation and hygiene for a variety of communities in need. We connect with local leaders, governmental and nonprofit partners, labor organizations, and manufacturers.
This March, we proceeded to do just that by launching a unique education and training showcase at ISH Frankfurt 2023: the world's leading trade fair for HVAC + Water which returned in-person to its home city of Frankfurt am Main following a hiatus since 2019. The latest edition of our "Plumbing Champions" program, presented at ISH 2023, was our most ambitious yet. Through five intense days we welcomed 12 young apprentices from eight different countries to work on a series of bathroom installations, which were subsequently moved and installed at a local sports club. 
As an organizer it is always extremely satisfying to witness the journey of young people who join these projects; in Germany, we welcomed up-and-coming plumbers, some of whom had never worked outside of their hometowns or travelled outside of their own countries before. For many of the team, working with this particular plumbing system assembly (GIS, generously provided by Geberit) was a completely new experience, alongside contending with all the day-to-day actions that we so often take for granted in terms of communications, cultural understanding, and getting from A to B. It was a pleasure to watch the group gel and new friendships blossom — new contacts around the world whose paths will cross again in the future, all sharing the common language of plumbing and willingness to use their skills to showcase their profession and also to help other people.
Being a proud member of the World Plumbing Council (WPC), it was a perfect fit for IWSH to present IWSH to present this latest "Plumbing Champions" activity in collaboration with WPC member organizations from around the world, several of whom stepped forward to nominate and sponsor the participation of their young talents. Alongside our long-standing partnership with the United Association in North America and PICAC in Australia, it was exciting to welcome new industry organizations onboard for this project, including the Connect Trade Union (Ireland), Apprentice Training Trust (New Zealand), plus of course our gracious hosts the Frankfurt branch of Innung Sanitär Heizung Klima (SHK): the master crafts-person's guild for sanitation, heating and air conditioning in Germany. 
The Plumbing Champions project at ISH Frankfurt 2023 was a resounding success, and we now intend to develop this approach to become a regular feature of future ISH events and other international trade shows.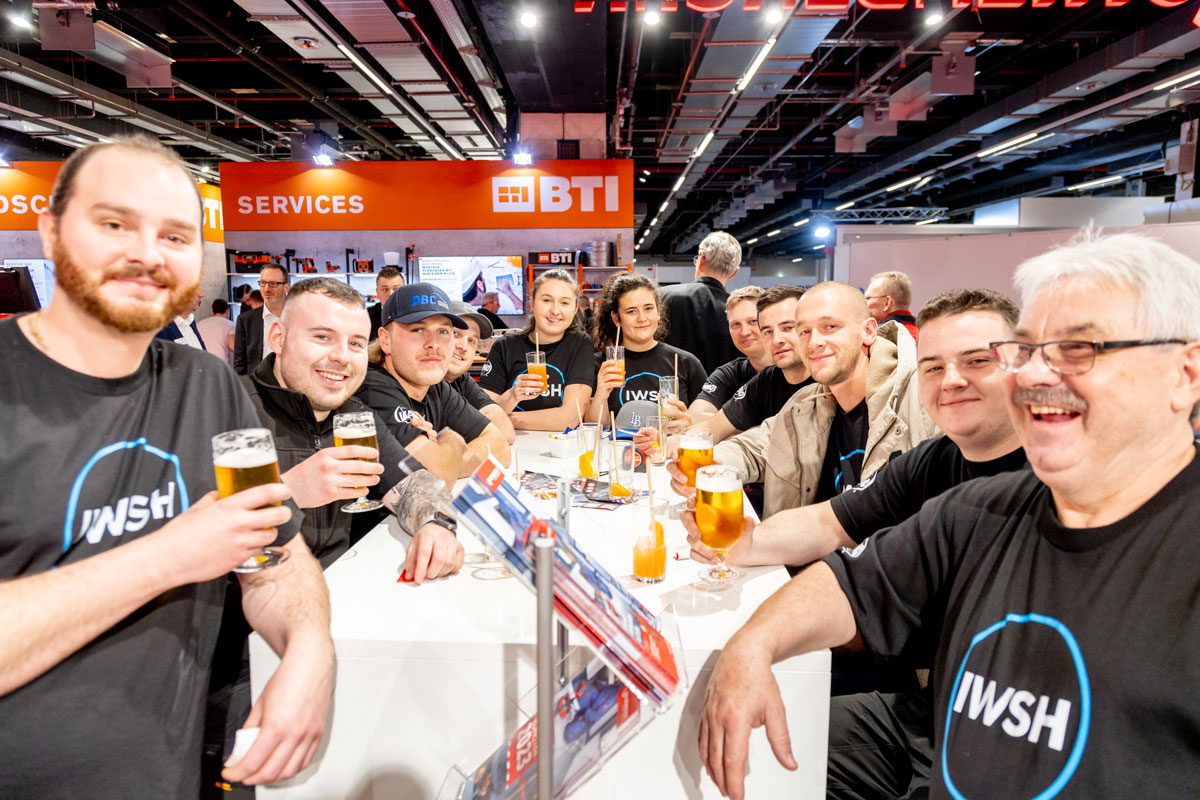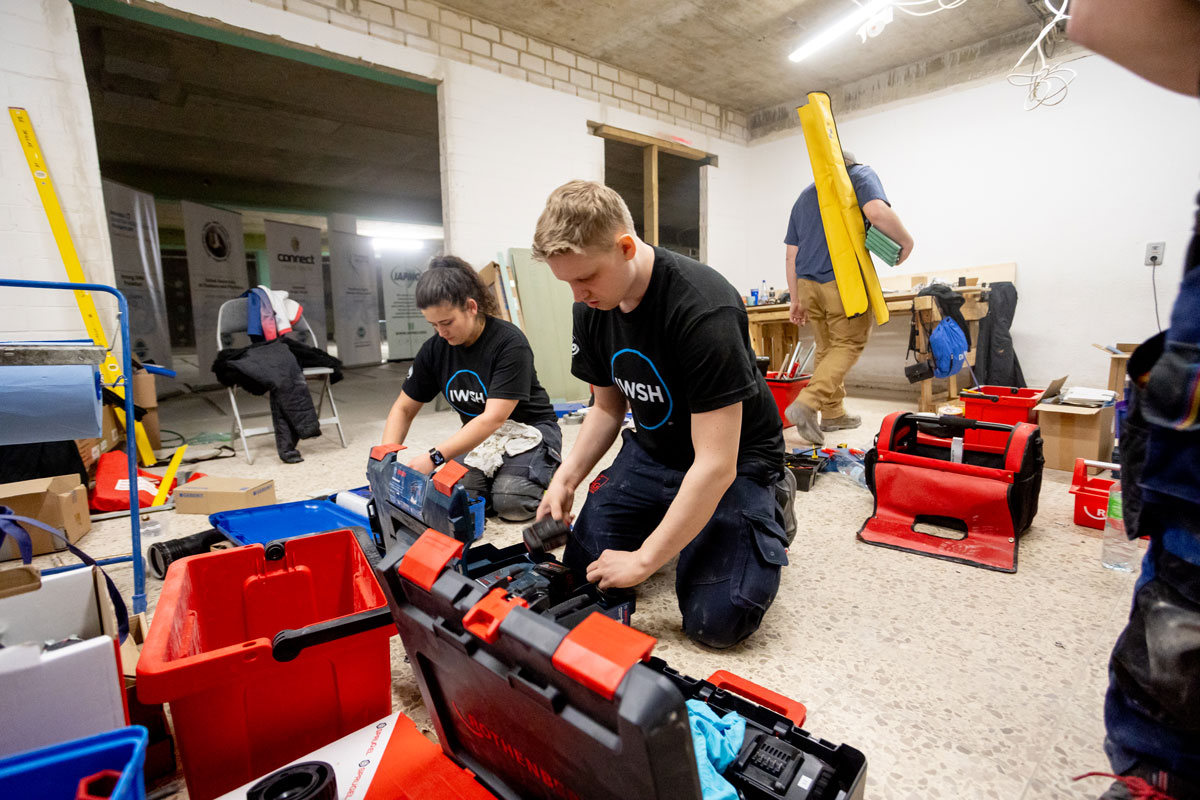 March also saw the launch of IAPMO's #March4Water campaign, and following a presentation at the United Nations (UN) 2023 Water Conference we were honored that IWSH was included among signatories to a new global commitment aiming to eliminate lead from all drinking water by 2040. Alongside IAPMO, IWSH joined this consortium of governments, manufacturers and civil society partners in presenting a new "Global Pledge to Protect Drinking Water from Lead," a framework that will now help steer and inform many of our international programs in the years ahead. More info is available at https://www.globalleadfreewater.org/
Keeping it stateside, into April we were excited to connect and collaborate with community partners to construct a new laundry facility for students living on campus at Bacone College, Oklahoma's oldest operating institution of higher learning, which has served American Indian students for 140 years. A team of IWSH volunteers, including licensed plumbers from the local area, fully remodelled an existing classroom, transforming it into a laundry facility with two sets of washers and dryers and a wash sink. The work included installing drains, water lines, gas piping, and venting.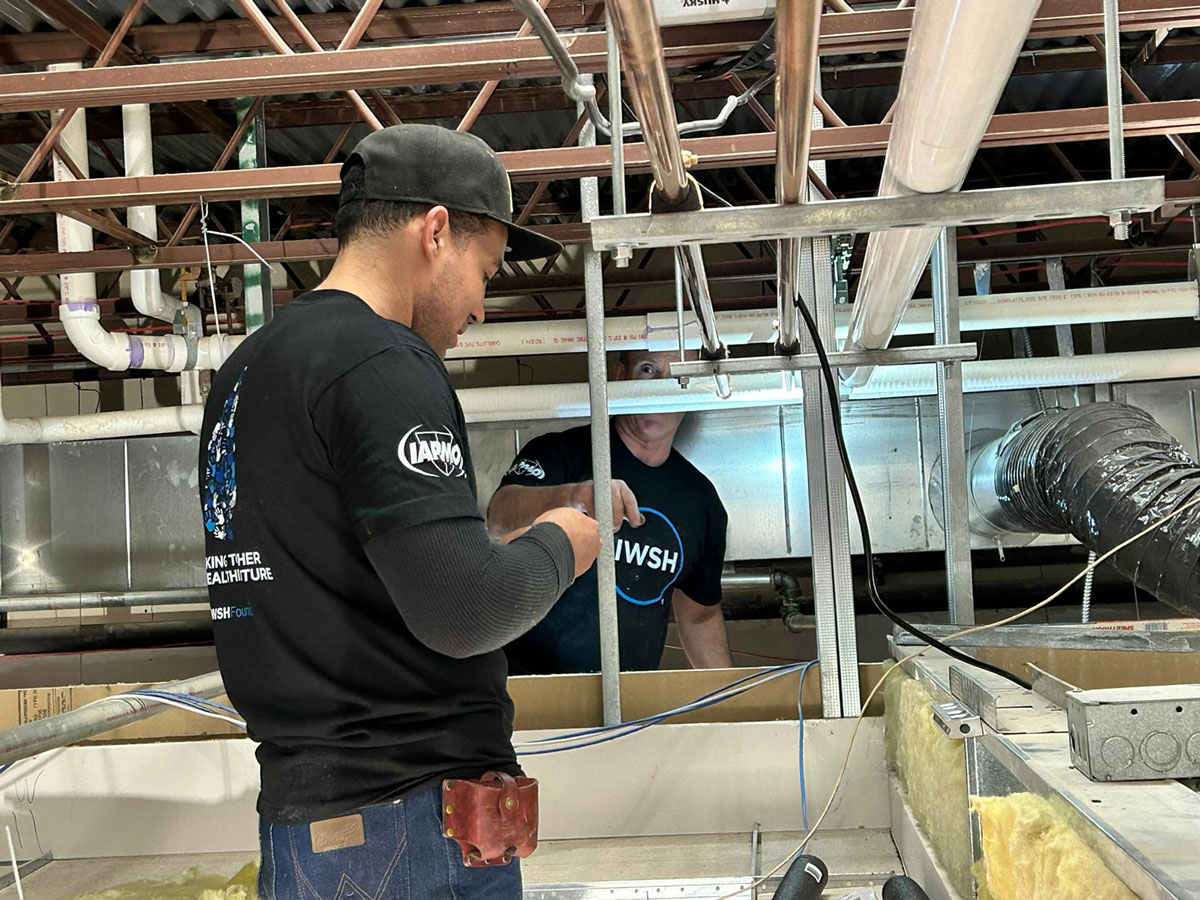 ---
We were proud to welcome back our 2022 IWSH Award winner Michael Lavoie — a.k.a. the Drain Whisperer — who supported this effort alongside IWSH North American Program Director Randy Lorge and also roped in the help of some relatives based nearby in Oklahoma, also licensed plumbers. The IWSH family continues to grow!
At the time of writing our team are en route to Lowndes County, Alabama, for a new phase of Community Plumbing Challenge works together with our colleagues at LIXIL and the Black Belt Unincorporated Wastewater Program, so we will look forward to sharing further updates and stories from that project in the next edition of Official. Be sure to check out our social media feeds @IWSHFoundation in the meantime for latest news! And as always, please do not hesitate to get in touch if you have any further questions, comments or requests regarding our latest plans; you can email me at sean.kearney@iapmo.org.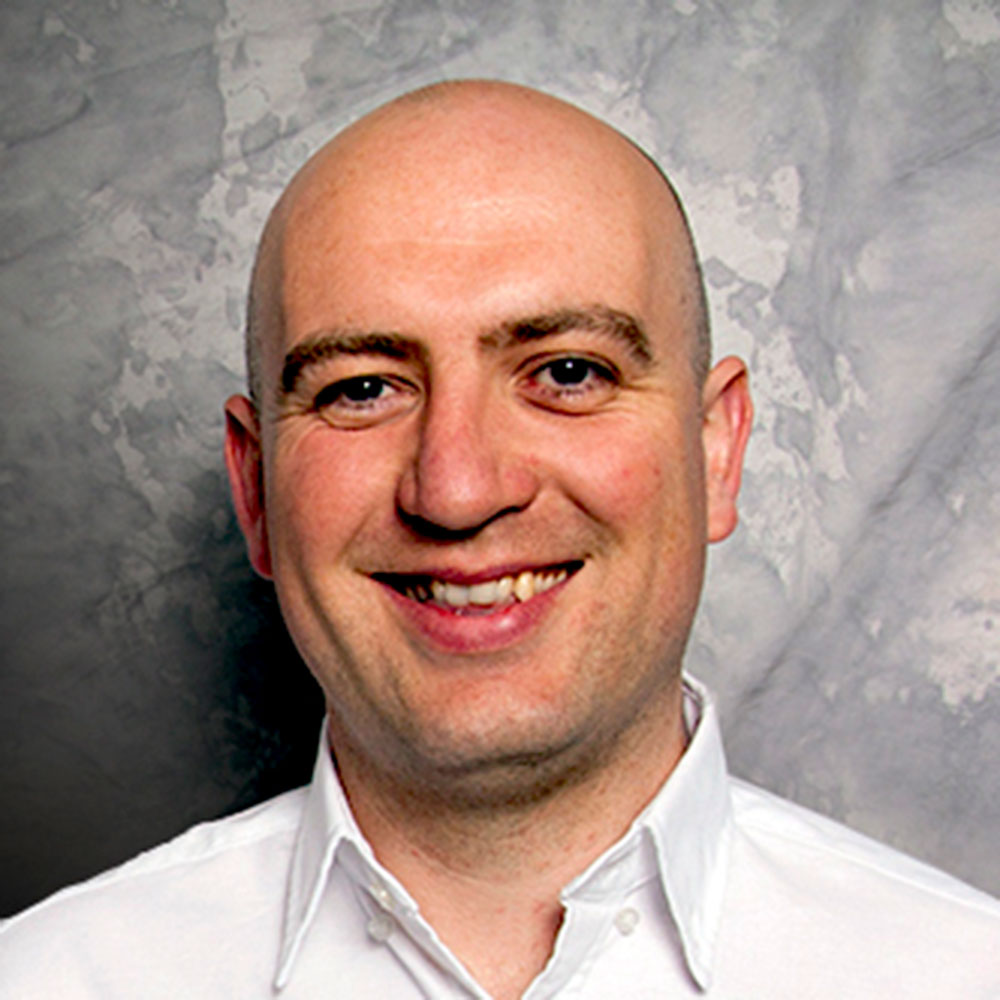 Last modified: June 15, 2023