Kohler KBIS booth won Best of Show and an NKBA 30's Choice award; Abstra Tile honored with Silver Best of KBIS Award
KOHLER, Wis., – Kohler Co., a global leader in kitchen and bath products, luxury decorative brands, power, and hospitality was honored multiple times this week at the 2023 Kitchen and Bath Industry Show in Las Vegas, NV. Top recognitions include three from the National Kitchen and Bath Association (NKBA) – Best of Show booth award and Best of KBIS Product – Silver for Abstra tile by KOHLER WasteLAB, and the NKBA 30's Choice honorary award for creative use of color.
KBIS bestowed accolades on Kohler for the company's impressive booth at this year's tradeshow, naming Kohler's booth Best of Show. The 15,000 square-foot space showcased the latest in design and innovation from KOHLER, Kallista, Robern, ANN SACKS, Kohler Lighting, Kohler Home Generators, and Sterling. Throughout the booth, Kohler paid homage to its rich heritage, celebrating the company's 150th anniversary. The booth displayed new and past iconic products, including an emphasis on its renowned bold use of color. The space also explored Kohler's Believing in Better sustainability and social impact strategy.
The Abstra Collection by KOHLER WasteLAB won KBIS – Bath Silver in the Best of KBIS Awards. The Abstra collection is a stunning series of bespoke brushed matte tiles for residential and commercial installations, made from nearly 100 percent recycled waste material. The WasteLAB pioneered a way to leverage the Kohler, WI pottery's wastewater stream for Abstra's tile body. Consisting primarily of pottery waste clay and glaze, the material is dewatered and processed into a useable base material. The collection is available in two different styles: Abstra Feature, which is a series of abstract patterned tile with raised and relief designs and an undulating surface; and Abstra Standard, an unadorned field tile with the same undulating surface detail.
The NKBA's Thirty Under 30 Class of 2023 scoured the KBIS show floor to scope out products they deemed to be the best in six performance categories. The Kohler booth's display of six Heritage Colors from throughout the company's history helped to secure the 30's Choice Award in the Creative Use of Color category. The colored enamel products spanned decades, having first been introduced into the bathroom in 1927. Visitors voted on their two favorite colors to be brought back into limited production in 2023 as part of Kohler Co.'s 150th Anniversary year celebration. Winning colors – Spring Green and Peachblow – were announced in-booth on Wednesday evening by Chair and CEO David Kohler and industry trends expert Sophie Donelson.
Please see here for more information about Kohler at KBIS.
About Kohler Co.
Founded in 1873 and headquartered in Kohler, Wisconsin, Kohler Co. is one of America's oldest and largest privately held companies comprised of more than 40,000 associates. With more than 50 manufacturing locations worldwide, Kohler is a global leader in the design, innovation and manufacture of kitchen and bath products; luxury cabinetry, tile and lighting; engines, generators, and clean energy solutions; and owner/operator of two, five-star hospitality and golf resort destinations in Kohler, Wisconsin, and St. Andrews, Scotland. Kohler's Whistling Straits golf course hosted the 43rd Ryder Cup in 2021. The company also develops solutions to address pressing issues, such as clean water and sanitation, for underserved communities around the world to enhance the quality of life for current and future generations. For more details, please visit Kohler Company.
At the KOHLER WasteLAB, we look for ways to see the world differently. Specifically, we look to nature as a model for sustainable processes. Through nature's cycles of growth and decay, waste simply doesn't exist. The WasteLAB applies such an approach in its manufacturing process, using landfill-bound pottery, wastewater sludge and other forms of waste to design and produce stunning products. The KOHLER WasteLAB is just one of the several success stories to come out of Kohler's innovative start-up Innovation for Good (IfG). For more information, visit Kohler WasteLab.
Believing in Better: Better Planet, Better Communities, Better Lives
Believing in Better is Kohler's sustainability and social impact strategy and is based on the company's operating philosophy that its best can always be better – for the planet, people, communities, and business. Believing in Better has three pillars: Better Planet, Better Communities and Better Lives. Through each of these pillars, Kohler works to develop products and programs that will have a meaningful impact, not only for its business, but for the communities it serves, and for the lives of the people who use its products.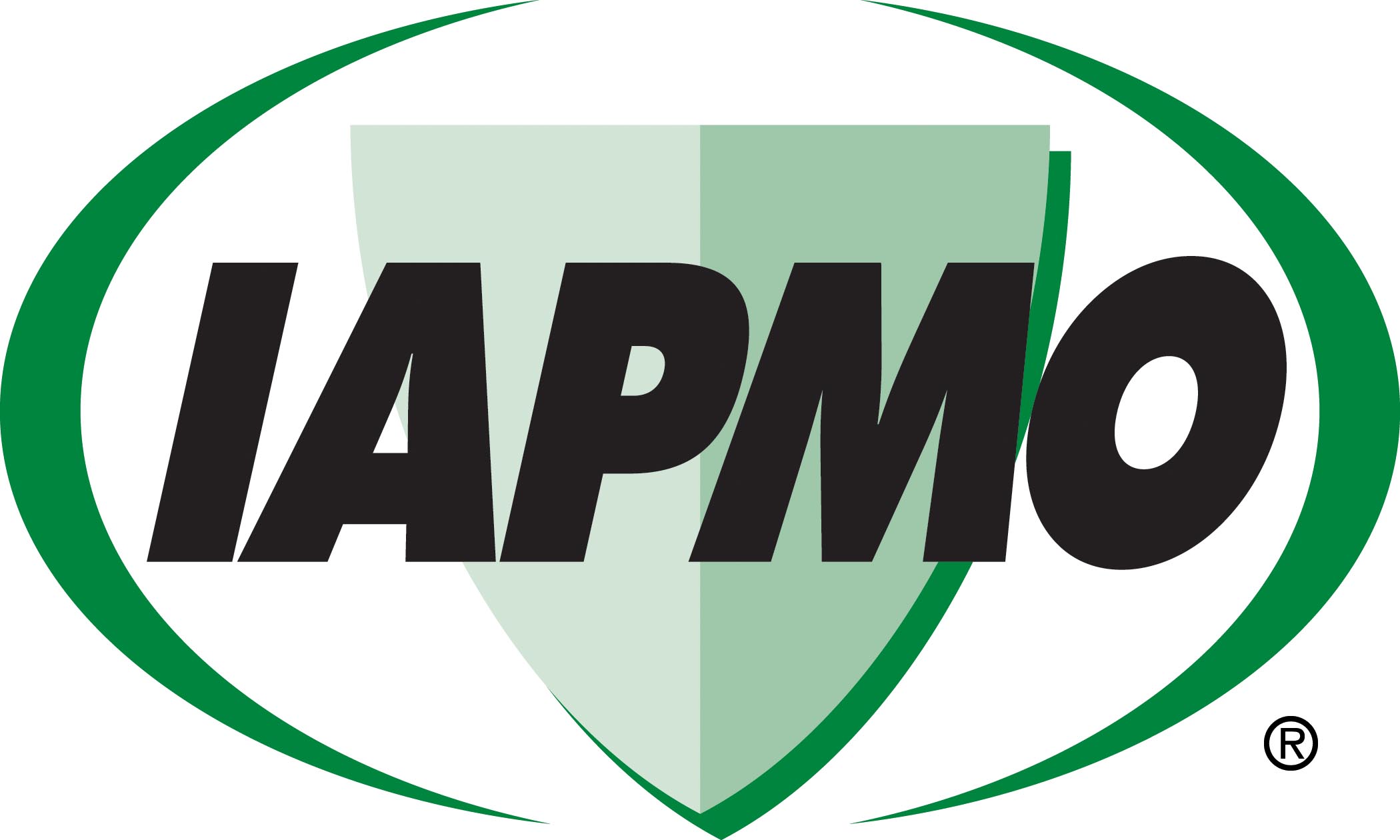 IAPMO develops and publishes the Uniform Plumbing Code®, the most widely recognized code of practice used by the plumbing industry worldwide; Uniform Mechanical Code®; Uniform Swimming Pool, Spa and Hot Tub Code®; and Uniform Solar Energy, Hydronics and Geothermal Code™ — the only plumbing, mechanical, solar energy and swimming pool codes designated by ANSI as American National Standards — and the Water Efficiency Standard (WE-Stand)™. IAPMO works with government, contractors, labor force, and manufacturers to produce product standards, technical manuals, personnel certification/educational programs and additional resources in order to meet the ever-evolving demands of the industry in protecting public health and safety.
Last modified: February 22, 2023