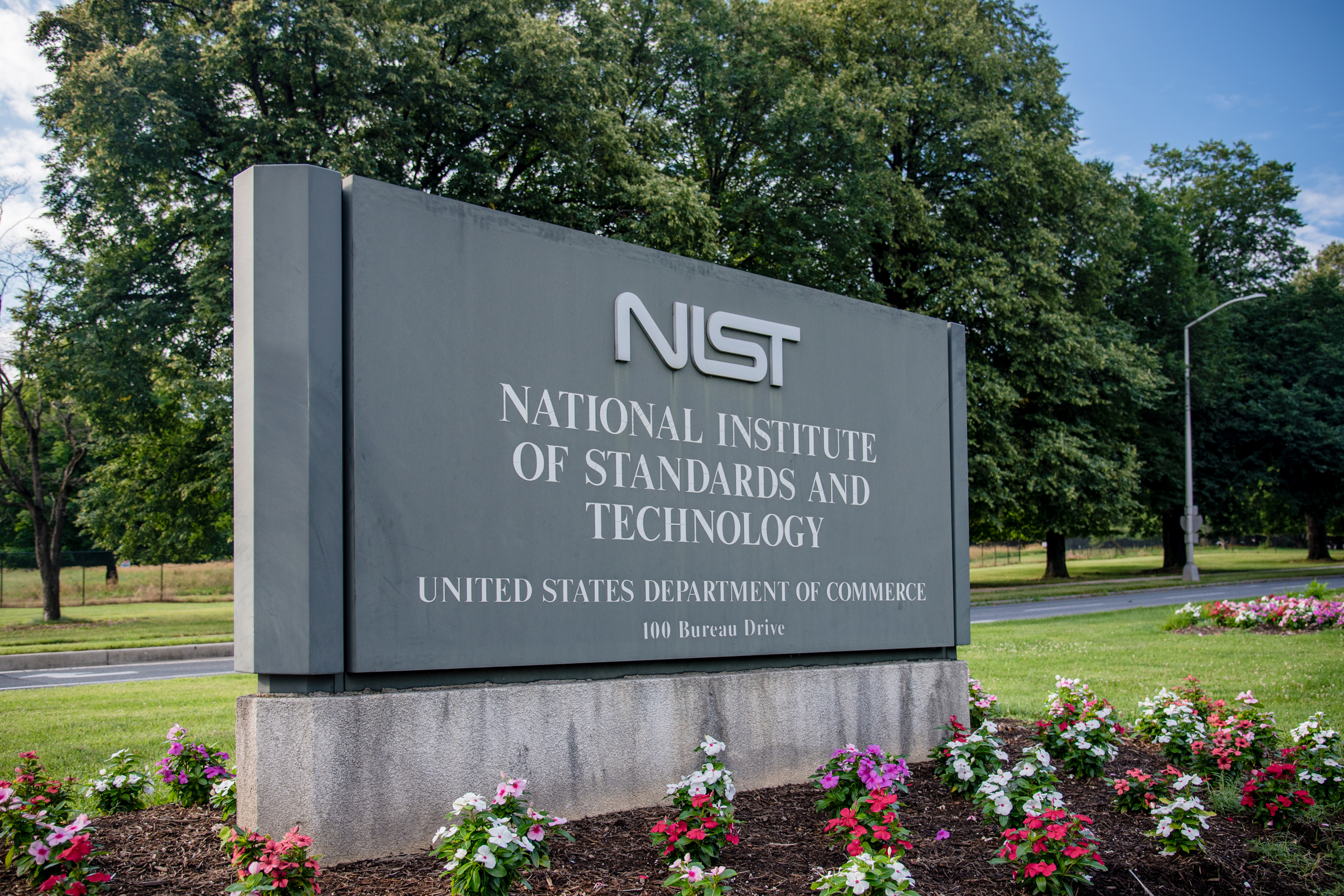 When President Biden signed the CHIPS and Science Act of 2022 into law Aug. 9, he did more than enact legislation that would help position the United States to become a global leader in the manufacturing of semiconductors. The massive bill also included language directing the National Institute of Standards and Technology (NIST) to create a program for premise plumbing research — the culmination of a years-long effort spearheaded by IAPMO and the plumbing industry.
A plumbing laboratory on the NIST campus in Gaithersburg, Maryland, dates to November 1921, when the National Bureau of Standards (NIST's predecessor) began to conduct research and gather data upon which to base minimum code requirements. NBS published numerous reports over the years relating to premise plumbing, cross-connections and backflow prevention, including a 1940 publication that included Hunter's Curve, which estimates peak water supply demand in buildings for purposes of pipe sizing.
Premise plumbing research continued through the 1950s and '60s, and in the late 1970s it focused more narrowly on plumbing venting requirements. The program was terminated in the late 1970s.
IAPMO's interest in bringing back premise plumbing research at NIST dates back more than a decade, to conversations IAPMO Executive Vice President of Advocacy and Research Pete DeMarco had with the late NIST research engineer Dr. Larry Galowin.
NIST used the laboratory that was erected to conduct the research less and less over the years as the plumbing sciences became more well established and there weren't changes in the built environment that necessitated extensive government leadership in the plumbing sector.
However, DeMarco said, the adoption of water conservation regulations, along with utility-based incentive programs for the installation of efficient water consuming products, became more common in the late 1980s and early 1990s, initially at the state and municipal levels. Then-President George H.W. Bush signed the Energy Policy Act of 1992 (EPAct '92), which established uniform water efficiency requirements across the country, significantly decreasing the water demand in buildings and homes nationwide.
"The enactment of EPAct '92 was a game changer," DeMarco said. "How do we address these lower flow rates and consumption values, because it was now abundantly clear that our water supply systems were very much oversized and would stay that way? Oversizing premise water supply systems results in wasted energy and water and is contributing to the emergence of opportunistic pathogens, notably Legionella, in domestic water. At the time, the complexities of right-sizing plumbing systems in buildings were not well understood outside of the plumbing industry. There are serious risks associated with under-sizing plumbing systems that must be avoided, such as water hammer, loss of adequate residual pressure in the system and excessive noise. Clearly, we had a new need for government leadership in plumbing."
DeMarco said Galowin, whose career with NIST began in 1974, had worked at the lab and recognized the need for it to be reconstituted to address the ramifications of lower water demand in homes and buildings.
"Back in 2010, Larry asked that I provide a presentation that he wrote on pipe sizing at a symposium in Sydney, Australia, for him, because he was no longer able to travel on such a long trip." DeMarco said. "In planning for that presentation, we had several discussions lamenting the mothballing of the plumbing lab."
Galowin died in 2012 at the age of 87, but IAPMO continued to advocate for NIST increasing its plumbing research efforts. Meetings with numerous NIST directors continued —beginning with Pat Gallagher in 2011, Willie May, and ultimately Dr. Walter Copan. DeMarco, former IAPMO CEO GP Russ Chaney and Executive Vice President of Government Relations Dain Hansen met with each of these directors and had subsequent meetings with NIST staff. This continued with a vital meeting with Andrew Persily, chief of NIST's Energy and Environment Division, in November 2015.
"We appreciated our many discussions with IAPMO and other stakeholders and look forward to more as we define and implement our premise plumbing research program in the future," Persily said.
In 2016, DeMarco served as chair of the National Institute of Building Science's (NIBS) Consultative Council, which released its annual report, Moving Forward: Findings and Recommendations from the Consultative Council, in Washington, D.C., at its annual conference. The report is delivered annually to the president and Congress. The 2016 report contained detailed recommendations reflecting the consensus of the construction community on the topics of workforce development and water resources.
The Water Resources section included 19 specific recommendations, including NIST reconstituting its research on premise plumbing to modernize water pipe-sizing calculations for non-residential buildings and update existing requirements, which were developed in the 1930s and 1940s.
For Hansen and Christopher Lindsay, IAPMO vice president of Government Relations, their hard work finally paid off in 2016 when U.S. Rep. Matt Cartwright (D-PA) introduced legislation — along with five co-sponsors — that would establish a premise plumbing research laboratory. The bill was reintroduced the following year, this time with eight co-sponsors, but ultimately died in committee. Cartwright would reintroduce the bill in 2018, this time with U.S. Sens. Richard Durbin (D-IL), Tammy Duckworth (D-IL), and Chris Van Hollen (D-MD) sponsoring the legislation in the Senate.
Despite IAPMO's success on Capitol Hill, the challenge of implementing a reinvigorated premise plumbing research program at NIST remained. When Copan took over as NIST's director in October 2017, IAPMO found a stalwart and active supporter of the initiative. Copan testified about the reauthorization of NIST before the House Committee on Science, Space, and Technology Subcommittee on Research and Technology on March 11, 2020, which was the 11th annual World Plumbing Day.
"Plumbing is not one of those things that is seen as a glamour industry," Copan said, "but it's something that we rely upon for the quality of water that's delivered, and we know that with low-flow appliances and devices, that we need to take a fresh look at plumbing systems for the future. NIST has actually been meeting with the leadership of the industries, with the industry associations as well as those who look at future building codes and standards that incorporate guidelines for plumbing systems. We have a plumbing tower that has been essentially mothballed at NIST; it's something that was very useful for the development of the previous set of guidelines. We've also been sharing with the plumbing and the built environment community some of the modern work that NIST has been doing, as well in how we analyze flow."
"Dr. Copan really took this issue to heart and made it a priority to NIST," DeMarco said. "I participated in several additional meetings at NIST, one of which was with Gary Klein to talk about hot water issues. And that's where I first met NIST Mechanical Engineer Natascha Milesi Ferretti and Andy Whelton, who is now a professor of civil, environmental, and ecological engineering at Purdue."
"Whether due to codes, standards, incentive programs or product innovations, the water use of common household appliances has been going down since the 1960s," Klein said. "Anti-scald shower valves, you know, the ones that prevent the 'shower dance,' became widespread starting in the late 1980s. The Energy Policy Act of 1992 established maximum flow rates for faucets and showerheads and flush volumes for toilets and urinals. If the NIST plumbing research lab had still been operational, the mid-1990s would have been the perfect time to conduct a systems evaluation of how these changes affected the supply and waste sides of our premise plumbing systems. Unfortunately, the lab had been mothballed, Larry Galowin had retired, and that opportunity was missed. I am looking forward to working with the team at NIST as they re-establish their leadership role in plumbing research."
Hansen said along with Copan taking over NIST, the bill's introduction was just the thing IAPMO needed to advance its efforts.
"When we first got the legislation introduced, it was a perfect storm between lobbying the agency and having the agency see that Congress is now completely vested into the need for federal research into plumbing,"
Hansen said. "It was the marrying of legislation and lobbying for years that got things moving. In May 2018, Chaney, IAPMO Chief Administrative Officer Gaby Davis, DeMarco and Hansen met with U.S. Commerce Secretary Wilbur Ross, head of the department that oversees NIST.
"We raised the need for federal leadership in plumbing research with Secretary Ross," Hansen said. "It was one of the key topics of that meeting with him in D.C. and he was very receptive."
Several months later, NIST, the U.S. EPA and the Water Research Foundation convened a well-attended Measurement Science Roadmap Workshop in which stakeholders from across the country discussed issues related to research needs for premise plumbing.
In May 2020, NIST published a report titled Measurement Science Research Needs for Premise Plumbing Systems, which identified nearly 60 specific research needs based on the workshop discussions that pertain to system design, operation, and maintenance, and provided a useful reference for the development of a detailed roadmap for addressing those needs through applied research and codes and standards activities.
"We were pleased to see that many of the high-priority issues that were discussed with NIST and in the NIBS Moving Forward report — especially as they applied to pipe sizing, pressure drops associated with modern plumbing system materials, and opportunistic pathogens in plumbing systems — were at the top of the list," DeMarco said.
Persily presented the report's findings at the annual Plumbing Industry Leadership Coalition (PILC) in 2020, which was held virtually due to the COVID-19 pandemic. Tri-chaired by IAPMO, Plumbing Manufacturers International (PMI) and ASPE, PILC provides a forum for the exchange of information through the leadership of U.S.-based plumbing industry associations representing manufacturers, plumbing systems, certification bodies, and stakeholders having an influence on policy. The goal is to seek common ground on plumbing industry issues and then to address and promote the issues as a unified coalition.
Cartwright reintroduced the NIST Plumbing Research Act in 2020 and 2021, seeking, among other things, "to establish or designate for laboratory to conduct research on premise plumbing in relation to water safety, security, efficiency, stability, and resilience." Once again, both bills died in committee.
In July 2021, U.S. Rep. Paul Tonko (D-N.Y.), who co-sponsored previous attempts to reconstitute the lab, successfully introduced an amendment in the National Institute of Technology for the Future Act of 2021 authorizing funding for NIST to conduct premise plumbing research. That bill was included in the America COMPETES Act of 2022, which was introduced by Rep. Eddie Bernice Johnson (D-TX) and passed the House on Feb. 4. The Senate version passed the Senate on March 28. The legislation ultimately became the CHIPS Act, which was approved by the Senate on July 27 and the House the following day.
The CHIPS and Science Act of 2022 amends the National Institute of Standards and Technology Act to authorize NIST to conduct metrology research on premise plumbing in relation to water safety, security, efficiency, sustainability and resilience, and coordinate research activities with academia, the private sector, nonprofit organizations, and other federal agencies.
IAPMO has firsthand knowledge of the positive impact research can have on plumbing codes. Its Peak Water Demand Calculator (WDC), developed in 2018 by a working group led by Dan Cole, senior director of Technical Services, and which included the American Society of Plumbing Engineers (ASPE), the Water Quality Research Foundation (WQRF) and the University of Cincinnati, represents the first significantupdate for water pipe sizing in residential single-family and multifamily buildings since Hunter's Curve. By using the updated pipe sizing requirements prescribed by the WDC during new construction, total average savings for a typical single-family home can exceed $2,000 and be as high as $5,000, depending on location. A 200-unit high rise apartment building could see about $250,000 in water plumbing system construction savings and save the owner more than $10,000 per year in water and sewer charges.
The WDC is now contained in the Uniform Plumbing Code and the Water Efficiency and Sanitation standard (WE-Stand), and is being increasingly adopted in jurisdictions across the country and in Canada. A profound need remains, however, to conduct the research that will allow the WDC to be applied to non-residential buildings. With the passage of the NIST Plumbing Research Act, the industry will continue to be able to innovate and help improve community resiliency.
Hansen said other industry supporters really became activated once Congress began introducing legislation and momentum was building.
"We held countless meetings with members of Congress, NIST staff, and also at Commerce," he said. "We met with heads of many agencies — IAPMO was beating the drum for years."
DeMarco credits those tireless efforts with playing a major role in getting language signed into law that calls for reconstituting the program.
"At the end of the day, what really got us the win was the work that Dain and Christopher did in the Beltway to get this submitted," he said, "and ultimately support getting it into the CHIPS Act and then getting that pushed across the finish line. A lot of that work was led by our Government Relations."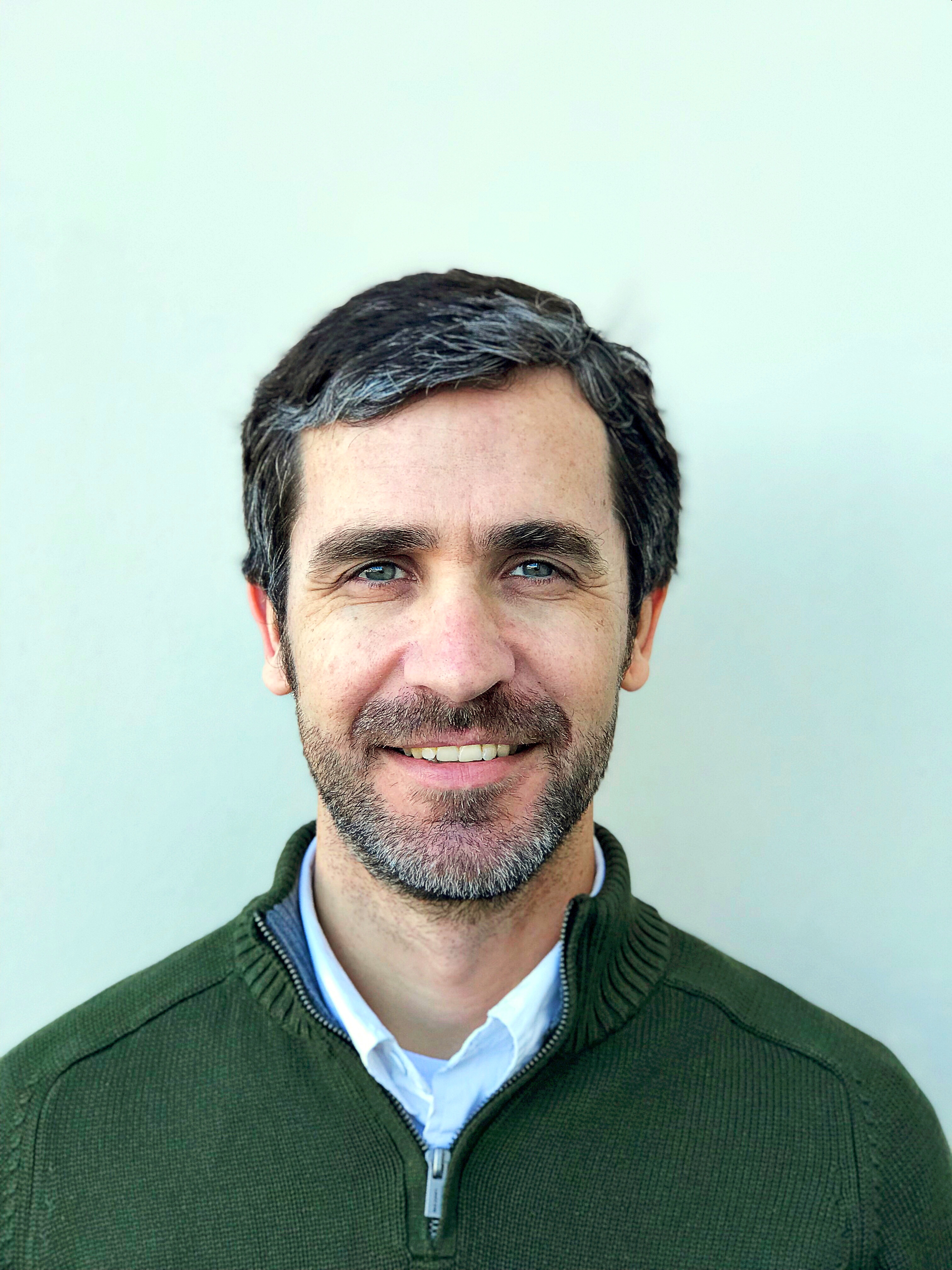 Mike Flenniken is a staff writer, Marketing and Communications, for t IAPMO. Prior to joining IAPMO in 2010, Flenniken worked in public relations for a group of Southern California hospitals and as a journalist in writing and editing capacities for various Southern California daily newspapers.
Last modified: January 24, 2023