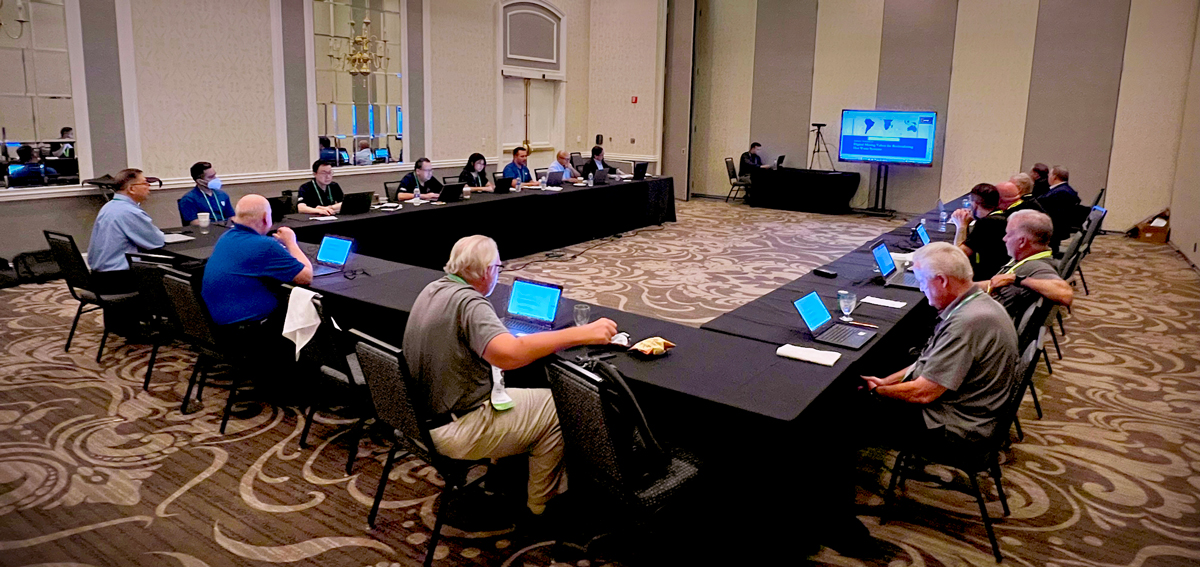 Manufacturers have many options when it comes to having their products certified. However, only IAPMO offers a committee of knowledgeable industry experts who take a final look to ensure compliance with applicable codes and standards.
Unlike other product certifiers, where product certification decisions are made solely by technical staff, IAPMO R&T uses a unique process in which they are confirmed by a committee in addition to the evaluation work done by R&T staff.
The Product Certification Committee confirms IAPMO R&T's work on product certifications. IAPMO R&T staff conducts review and evaluation of the products that are intended for certification to the Uniform Plumbing Code and Canadian Plumbing Code of Canada. Staff engineers review test data and supporting documents provided by the manufacturers and qualified testing laboratory and prepare a preliminary report and recommendation before the committee members offer their input.
"The additional review by the committee further confirms that the product meets the applicable requirements, especially in cases when the code contains requirements above and beyond the product standard," IAPMO R&T Executive Vice President Jin Luo said.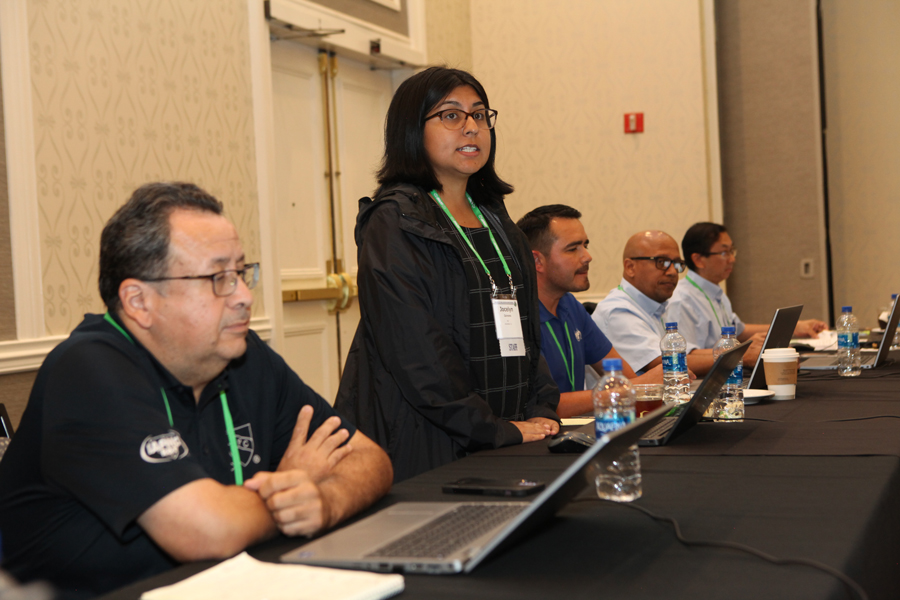 The PCC, which meets every other month, consists of plumbing inspectors from throughout the United States and Canada who have decades of experience in the field and are highly knowledgeable when it comes to understanding and applying code requirements. Committee members bring direct experience and expertise as inspection officials who review and confirm compliance of plumbing system installations in their respective jurisdictions.
Having an inspector with a mindset like that of a manufacturer participate in the process add his or her expertise into the decision-making process gives manufacturers confidence that when UPC-listed products are installed out in the field, they truly meet applicable codes.
Committee members consider applicable product standards and relevant provisions of the applicable codes. Thanks to years of code knowledge and experience, they can readily identify any potential code issues based on the product sample and drawings and offer them for the discussion to help ensure that the certifications are carried out in the best manner possible.
"Once an issue comes to light, it gives us as staff the opportunity to engage with the manufacturer and then give them the opportunity to make adjustments, corrections, modifications as needed," said IAPMO R&T Senior Vice President of Product Certification Anish Desai, who serves as liaison between the PCC and the Certification Department. "But the key is to have that expertise in the first place to identify when there's an issue."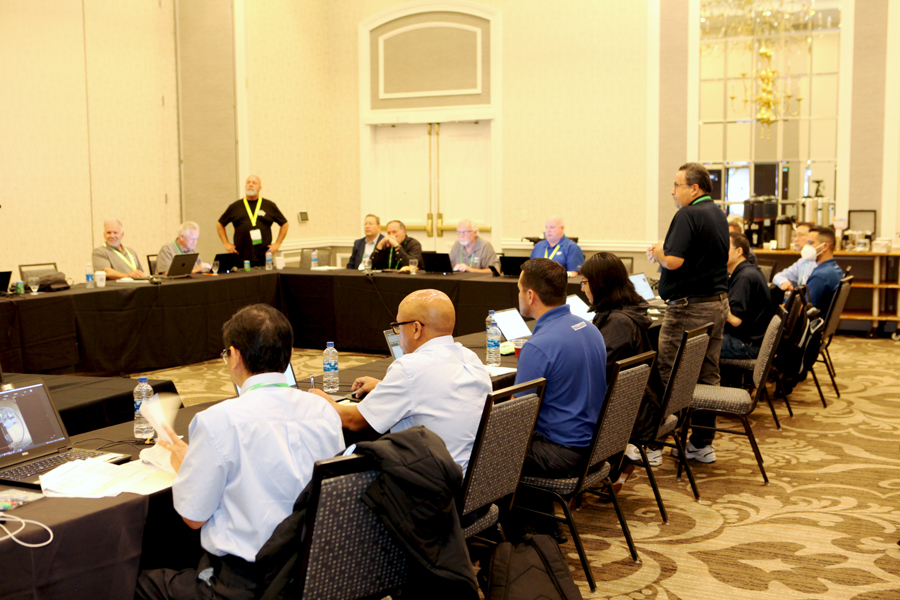 The eight-member committee most recently met in Charlotte during IAPMO's 93rd annual Education and Business Conference.
PCC Chair Tim Collings, the retired senior building inspector specializing in plumbing, mechanical and fire protection systems for Salt Lake City Corp., has served on the committee for about 25 years. Collings said from IAPMO employees to the PCC members, the level of knowledge and experience is unparalleled in the industry.
"We have our staff engineers, who thoroughly evaluate the products and standards. For compliance, we have our test lab. Then we add another comprehensive layer of evaluation, which is the people on this committee," he said. "I don't think you'll find that level in other certifiers."
Collings said certification programs such as IAPMO's help bring balance and equity to the entire industry.
"If everybody has to play by the same set of rules, that's what levels the playing field," he said. "And I think that's what raises our program above other certifiers. The biggest difference is we certify to both the Uniform Codes and to standards."
Mike Durfee, a retired chief building official and inspection supervisor for Salt Lake County and a former IAPMO board member, has served on the PCC for about 20 years. He said he joined the committee because he saw a lot of subpar products out in the field.
"I got involved because I wanted to look at the products and try to make sure they're good from the inspector's perspective and they protect the homeowners," he said.
He said he has enjoyed working with manufacturers and trying to help them avoid potential issues with their new products.
"The different products you see, listening to people's ideas of what they're thinking they can get to work and knowing how to help them," he said. "We can't design it for them, but we can say if it's not going to work. It's been a really good experience to try to get people going the right directions on new products. It helps in the field."
A former board member who is also on numerous other IAPMO committees, Collings said he thinks the PCC is among the association's most important because of the difference it makes.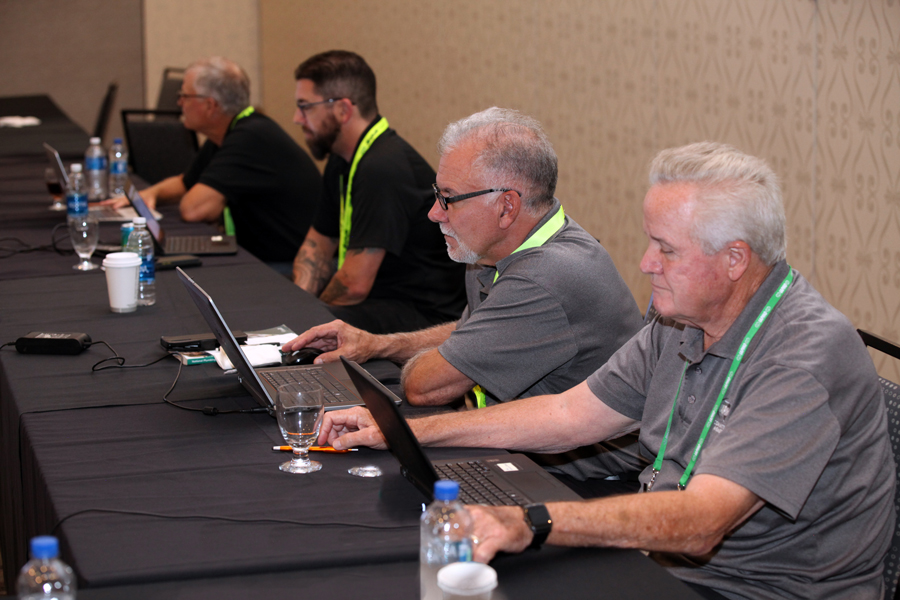 "The technology in the products we are reviewing is advancing a lot more quickly than the codes," he said. "I think the products really need that extra layer of scrutiny to provide public safety. A good plumbing system protects the health of the nation because a lot of diseases and other health issues can come through it if you're not careful."
Durfee said participating on the committee and being familiar with new products helped his career as an inspector because he was able to answer any questions local associations and jurisdictions might have about them.
"I'd get out on a job site and see a problem," he said. "I'd actually bring it up with the local association and other jurisdictions in that area, saying, 'This is something new; this is what's coming out. So, if you guys see it, you get any questions, call me.'" Durfee said jurisdictions would often do just that, and he was able to help answer their questions.
"I ended up going clear up to building official because I was involved in stuff like that," he said.
Durfee said serving on the committee extends beyond the meetings every other month, and require a great deal of preparation.
"It's a good committee," he said. "We all work hard and there's a lot of work involved in it. When we're not together at the office, we're working on it about two weeks in advance at home, checking things out online. So that way, when we get into office for our meeting we can say, 'I looked at this, but I have this question,' things like that."
Whether IAPMO employees or committee members, the decades of experience and knowledge about codes and standards possessed by those involved in the certification process help provide assurance to everyone involved in the process that all applicable codes and standards have been met.
"Code compliance is an integral aspect to our certifications," Desai said, "and the committee brings a wealth of code knowledge to really help us ensure that our certifications are done with integrity, and when we say this product meets the code, that decision is made with a lot of expertise involved."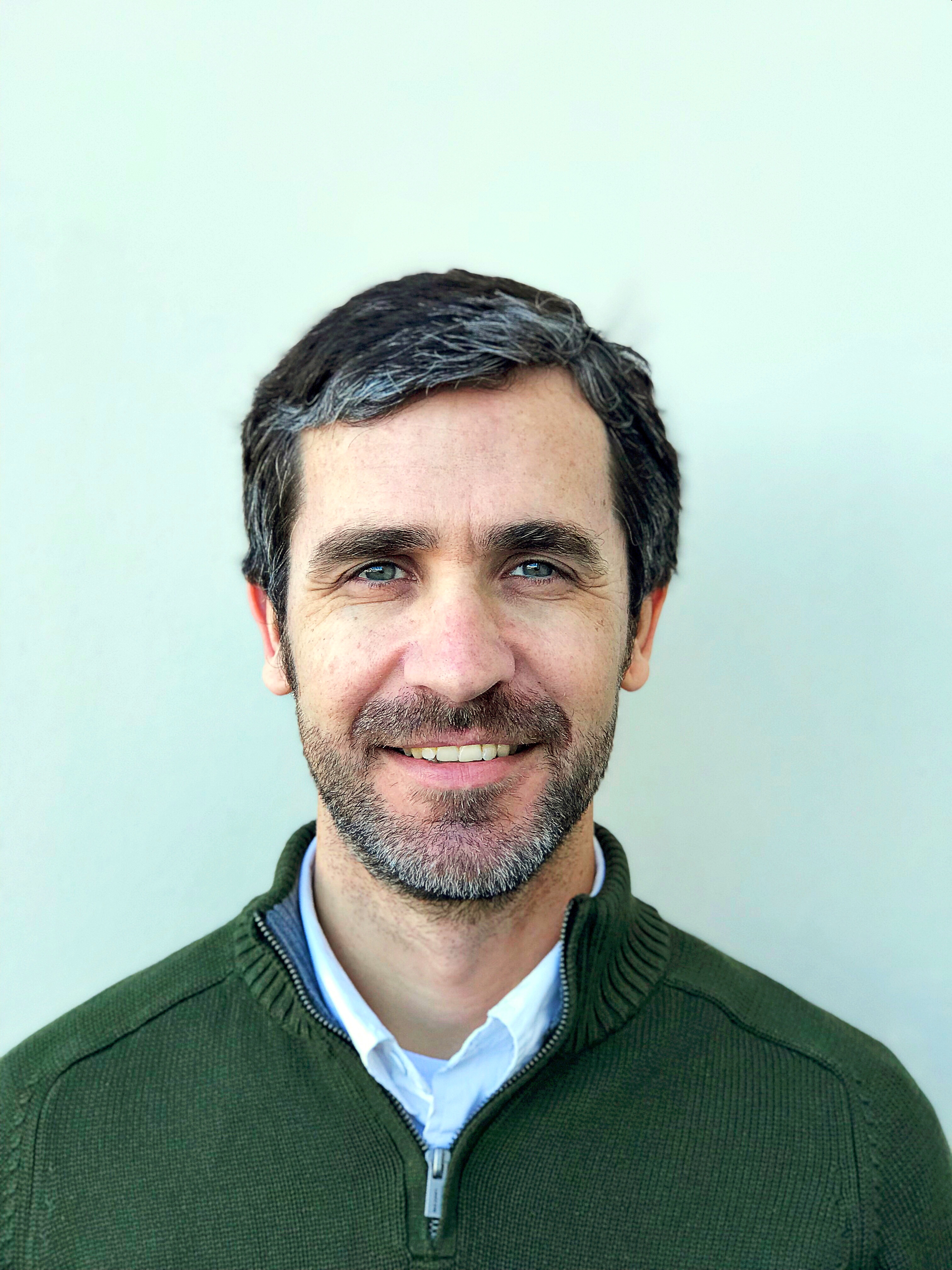 Mike Flenniken is a staff writer, Marketing and Communications, for t IAPMO. Prior to joining IAPMO in 2010, Flenniken worked in public relations for a group of Southern California hospitals and as a journalist in writing and editing capacities for various Southern California daily newspapers.
Last modified: February 28, 2023