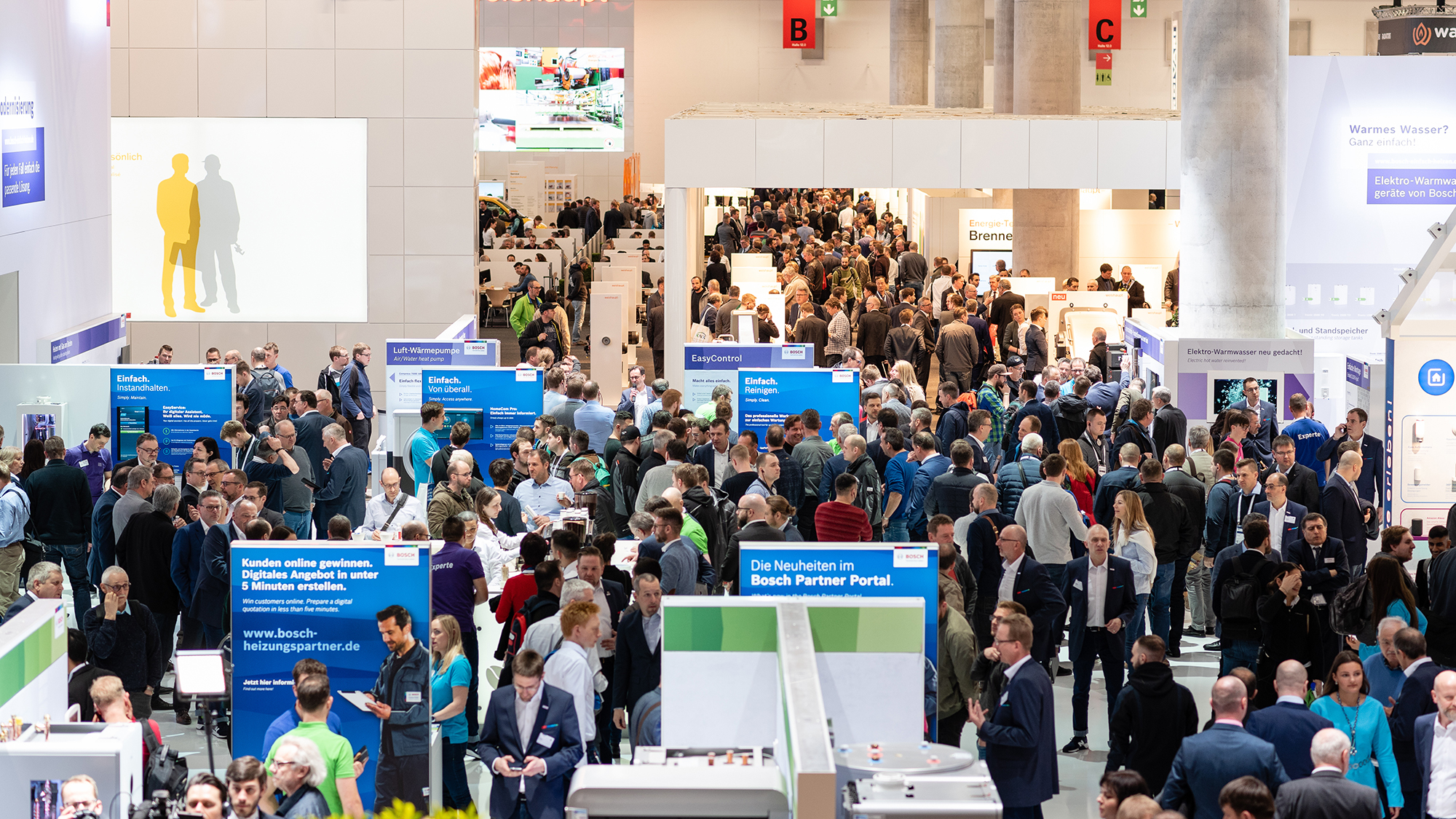 ---
Following a four-year pandemic-induced hiatus, The IAPMO Group made a successful return to Frankfurt for ISH, the world's leading exhibition of plumbing and heating products, March 13-17, where it highlighted its broad catalog of services and demonstrated its exemplary leadership within the plumbing and mechanical industry by providing an increased presence for the World Plumbing Council and facilitating a skills-demonstration showcase and service project within the local community.
Joining 2,025 exhibitors representing 54 countries, The IAPMO Group promoted its comprehensive menu of services to 154,000 attendees, a little more than three-quarters of what ISH has drawn in past years but still easily one of the largest industry shows expected this year.
"We were happy to return to Frankfurt and exhibit at the first in-person ISH show since prior to the pandemic," said Lee Mercer, IAPMO executive vice president of Industry Relations and Business Development. "ISH is one of the largest exhibitions of plumbing and heating products in the world. Our presence here helps us to expand our brand awareness and testing and certification capabilities to about two thousand plumbing and HVAC product manufacturers.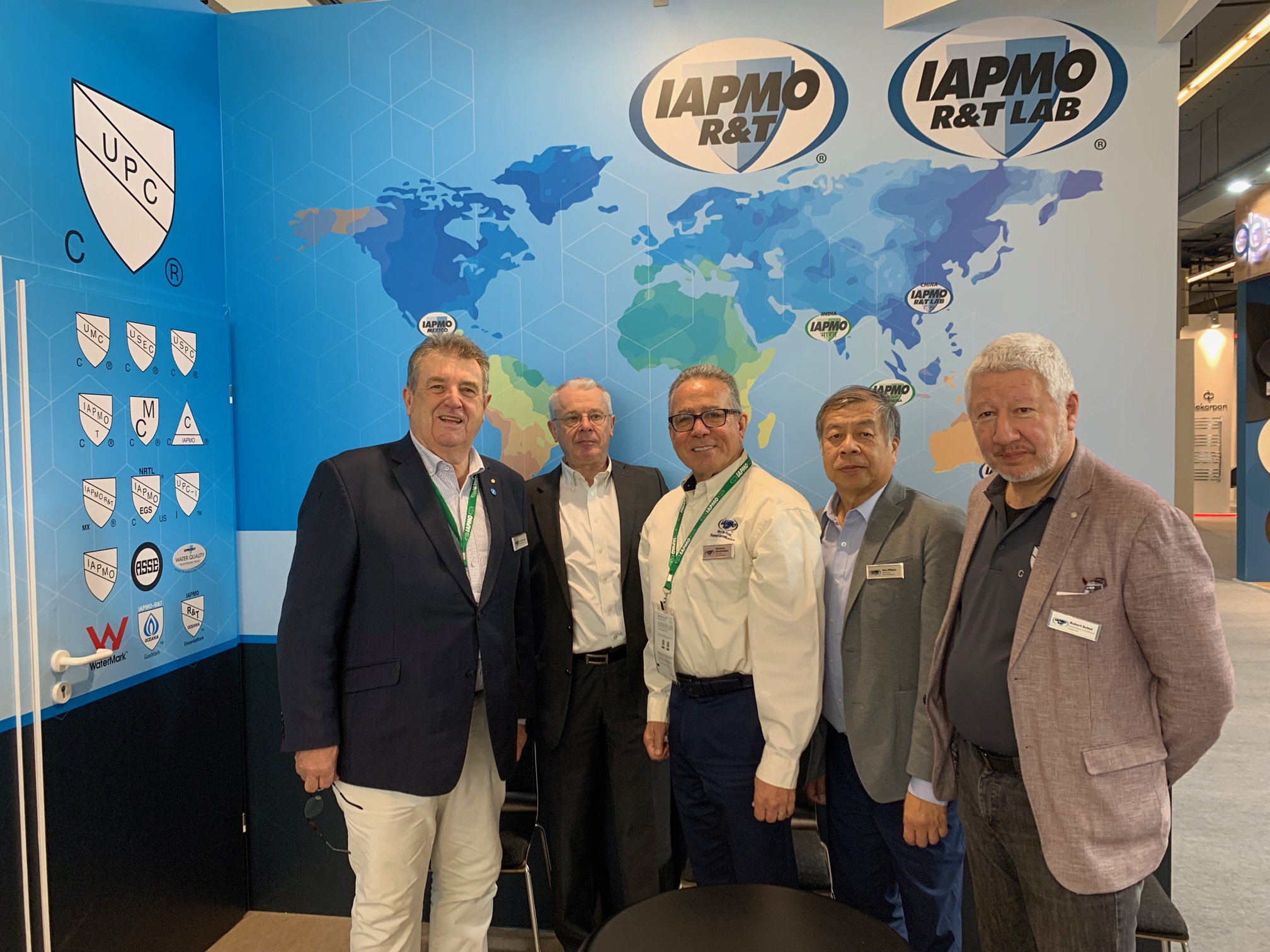 ---
"We learn more about new industry innovations and product trends but most importantly create and strengthen relationships. We have a large client base in Europe that we support. The show's attendance and number of exhibitors was down approximately 20% compared to 2019. However, the decline wasn't that noticeable as our booth traffic was continuous throughout the week and we had a lot of quality meetings with current and potential clients."
IAPMO's various business units were supported onsite by members of the IAPMO leadership team and IAPMO's European staff.
An underlying theme of the show was developing tangible solutions for achieving climate protection goals in the building sector, a more sustainable future via decarbonization, use of renewable energies and greater energy efficiency.
"ISH more than fulfilled the expectations of our customers and came at just the right time to meet the challenges of our time such as climate protection and security of supply," said Wolfgang Marzin, chairman of the Board of Management for Messe Frankfurt, host of the event. "The industry presented tangible solutions for the current political requirements, so that the installing trade, as the strongest visitor group, also benefited."
In addition to its visible presence on the show floor, IAPMO facilitated the convening of the World Plumbing Council's general membership meeting during ISH, as well as the "Plumbing Champions" skills demonstration at the show and a local community outreach project installing new bathrooms at a youth athletic club. You can read more about this on page 82.
The next ISH will take place March 17-21, 2025.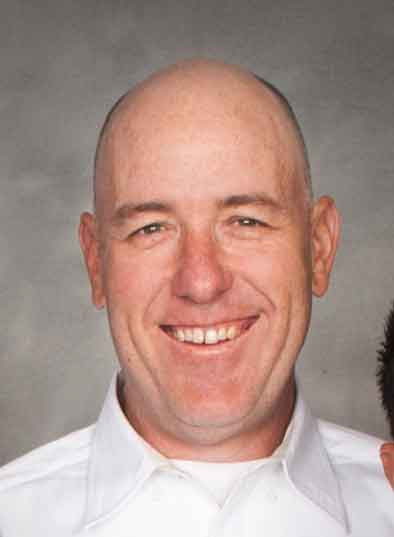 Last modified: June 14, 2023