Ontario, California — La Asociación Internacional de Oficiales de Plomería y Mecánica
(IAPMO®) ha publicado versiones en español de las ediciones 2021 del Código Uniforme de Plomería (UPC®) y del Código Uniforme de Mecánica (UMC®). Las versiones en inglés de estos códigos se completaron en un desarrollo de consenso de un ciclo de tres años acreditado por American National Standards Institute (ANSI).
"El Código Uniforme de Plomería (UPC) y el Código Uniforme de Mecánica (UMC) son los códigos más utilizados para la protección de la salud y seguridad del público", afirmó Hugo Aguilar, vicepresidente de Códigos y Estándares. "Las jurisdicciones que adoptan los código UPC y UMC incluyen comunidades donde se habla español.Confiar con un código traducido a su idioma será beneficioso para la correcta y segura instalación de sistemas de Plomería y maquinaria."
Las versiones en inglés se desarrollan utilizando los procedimientos de desarrollo de consenso acreditados por ANSI. Este proceso reúne a voluntarios que representan una variedad de puntos de vista y intereses para lograr un consenso sobre plomería y prácticas mecánicas. Las ediciones 2021 de los código UPC y UMC marcan la séptima vez que estos códigos se desarrollan en este manera. IAPMO insta a sus miembros y otras partes interesadas a involucrarse en el proceso para garantizar la eficacia en la preservación de salud, la seguridad y el bienestar del público mediante el desarrollo justo y equilibrado de sus códigos y normas.
"La terminología española utilizada fue revisada y verificada por un grupo de trabajo de traducción al español de IAPMO para verificar que sea consistente con los profesionales y las comunidades de habla hispana", dijo Enrique González, gerente de Desarrollo de Códigos. "Los miembros del grupo de trabajo eran usuarios de códigos de varias regiones de habla hispana que colaboraron en un esfuerzo por identificar con precision capturar la traducción al español."
Introducido en Los Ángeles en 1928 y publicado formalmente como Código Uniforme de Plomería en 1945, el UPC se desarrolló para regir la instalación y inspección de sistemas de plomería como un medio para promover la salud, la seguridad y el bienestar del público. Más tarde publicado por IAPMO en 1967, el UMC proporciona la misma gobernanza para sistemas mecánicos (Calefacción, ventilación, combustión, escape, refrigeración). Desarrollados y posteriormente republicados al final de cada ciclo de código de tres años, el UPC y el UMC están diseñados para proporcionar a los consumidores sistemas mecánicos, de plomería y calefacción que cumplan con todos los estándares aplicables y, al mismo tiempo, deja margen para la innovación y las nuevas tecnologías.
Las ediciones en español de codigos UPC 2021 y UMC 2021 se podrán adquirir a través de la librería IAPMO en:
UPC
UMC
Si tiene alguna pregunta sobre los Códigos Uniformes, comuníquese con Enrique González al (909) 230-5535 o envíe un correo electrónico a enrique.gonzalez@iapmo.org o Alma Ramos al (909) 230-5528 o correo electrónico a alma.ramos@iapmo.org.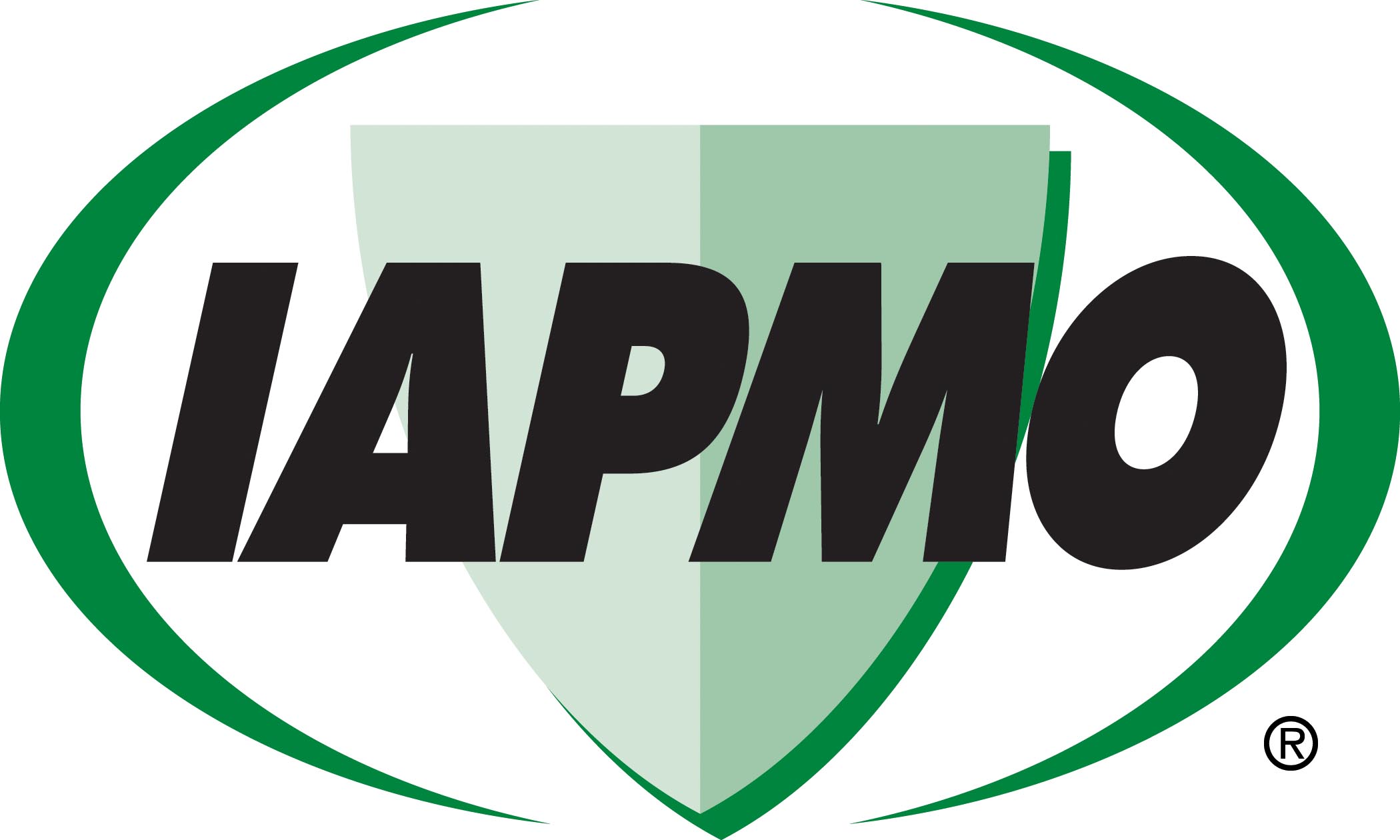 IAPMO develops and publishes the Uniform Plumbing Code®, the most widely recognized code of practice used by the plumbing industry worldwide; Uniform Mechanical Code®; Uniform Swimming Pool, Spa and Hot Tub Code®; and Uniform Solar Energy, Hydronics and Geothermal Code™ — the only plumbing, mechanical, solar energy and swimming pool codes designated by ANSI as American National Standards — and the Water Efficiency Standard (WE-Stand)™. IAPMO works with government, contractors, labor force, and manufacturers to produce product standards, technical manuals, personnel certification/educational programs and additional resources in order to meet the ever-evolving demands of the industry in protecting public health and safety.
Last modified: October 16, 2023