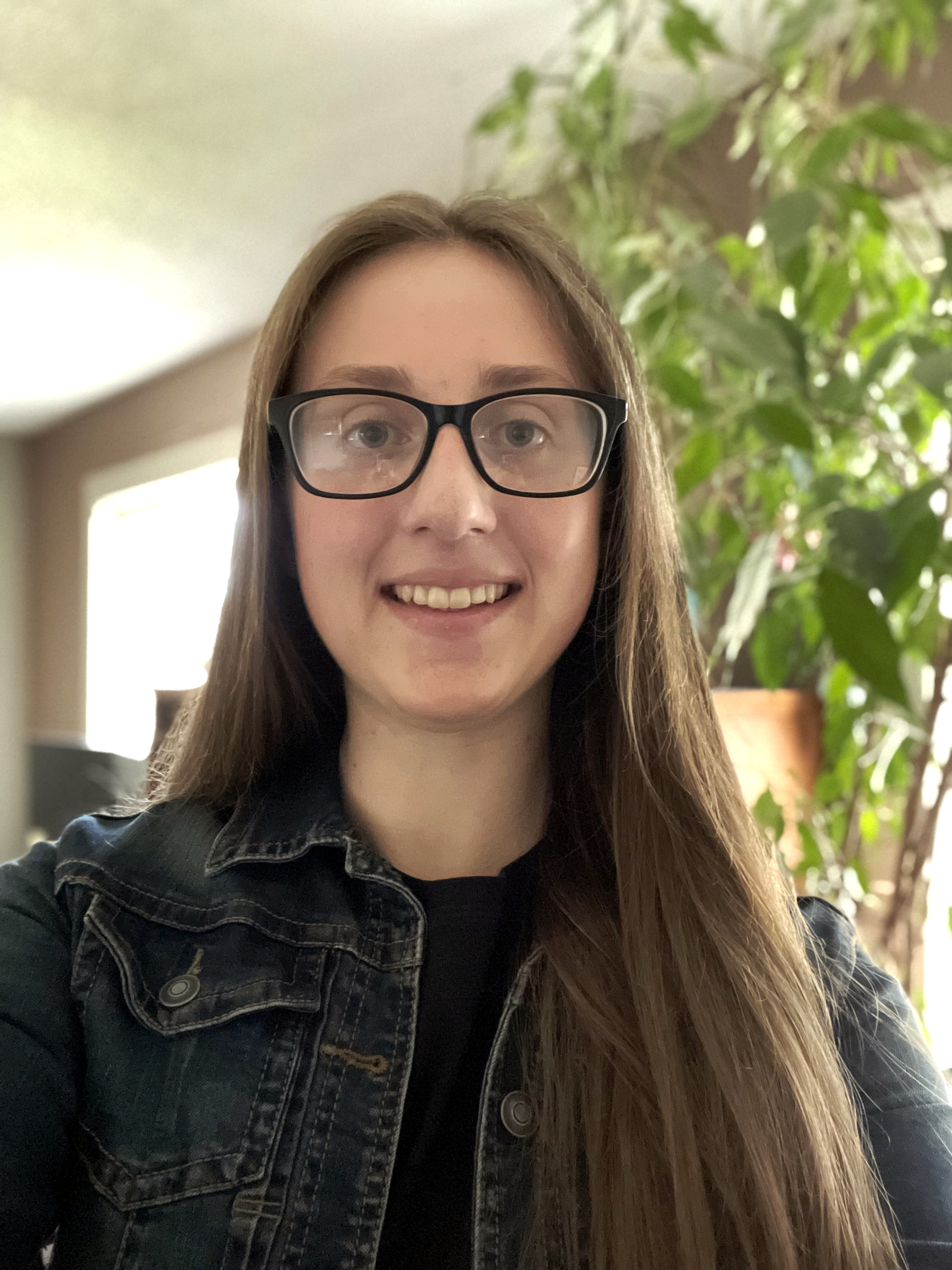 2022 SCHOLARSHIP ESSAY COMPETITION
RUNNER-UP
SOFIA LANG
MCGILL UNIVERSITY, ALBERTA, CANADA

"Imagine all the people, living life in peace."
John Lennon's 1971 lyrics still hold an immense amount of truth today; from war to starvation to greed, imagine if the world was not only safe for everyone, but equal in resources, privilege, and happiness. Access to clean drinking water has been one of the most complex and disastrous issues for many decades, and even though new technologies are being developed every day, this fundamental human need is still unavailable to millions of people around the world. The injustice and inequality that exists in our world is sickening because those of us who lead privileged lives cannot even begin to imagine the suffering that millions of people endure each and every day; and yet developed countries do not do nearly enough to help those truly in need. The world would be completely unrecognizable if every person could drink clean water and live in a clean environment; progress and improvements that society would discover in all aspects of life would see a tremendous rise. 
One of the first and extremely impactful developments that this new world would see would be the health of society as a whole remarkably improving. Diseases such as diarrhea, cholera, dysentery, typhoid, polio and countless others are caused by the spreading of viruses, bacteria, and parasites through contaminated drinking water. These infections and diseases caused by inaccessibility to clean water supplies are dangerous and often lethal due to the lack of treatment options and poor living conditions. The water crisis is responsible for claiming more lives than war and bullets fired each day and has been an ongoing disaster since the 1800s. Unfortunately, according to The World Counts, each year almost 3.6 million people die of diseases spread through contaminated water, 2.2 million of which are children, and these numbers are not slowing down. If the lack of access to clean water, hygiene and sanitation was eliminated, almost 6,000 more children would survive every single day. Such devastating numbers simply cannot continue to be ignored by the rest of humankind.
World Vision states that more than 2.1 billion people live without proper access to clean water and safe sanitation in their homes. This is approximately 27% of Earth's population, and most of these people live in developing countries that do not possess the resources or capabilities to bring themselves out of poverty, which encompasses the millions of human beings living in these regions. If every human being had access to clean drinking water, there would be billions of people around the world that would not suffer from water-related diseases, and millions of people, millions of children, could be saved each year — thousands each day. Lives would be spared, and society would take a massive leap in the direction of equality that every single person deserves to possess and appreciate in their lifetime.
Eliminating the water crisis would also greatly impact other problems around the world such as war, refugee crises, and sustainability. Solving this massive global issue would immensely reduce the amount of people living in poverty, since livelihoods and communities will develop after having accessibility to certain technologies involved in providing drinking water and proper sanitation equipment. This access would not only cause immediate effects; long term, large communities of people would be connected to continuous ecological resources that would help developing countries become less poverty ridden. Women and children are the most affected by the water crisis because they are forced to walk kilometers everyday just to find minimal amounts of water, which is neither clean nor safe, that they use to provide for their families in order to barely have a chance at survival. Children are not even allowed the opportunity of going to school because they have to walk to find water, which can take hours each day. Due to this injustice, the percentage of children who complete the basic amount of education, Grade 12, is extremely low in countries impoverished by the clean water crisis, and there are 58.4 million primary school aged children in these regions who do not have access to basic education. Therefore, the world would genuinely be more educated if fortunate people could work hard enough together to solve this issue, and with a more educated population, mankind would be able to work toward eliminating other crises that have terrible, adverse effects on millions of lives each day, month and year. There would also be immediate effects on sustainability of the world's population and the environment, because to eliminate the water crisis, global solutions will have to be invented that are simple, effective and natural, all the while being long-lasting. With these technologies, agriculture will be simpler and more environment-friendly, not to mention that with more people able to work on sustaining Earth's growing population size, humans will have better chances of inventing these technologies much sooner in the future. Finally, further permanent effects would be that the world's agriculture and sustainability sector will be less detrimental to the environment, and this could slow down climate change, with less carbon emissions being produced in each region. As a result, eliminating the clean water crisis could reduce the substantial impact humans have on the Earth every day, simply because of the habits we have created and the ways in which most of the world's more privileged populations continue to exist.
If every human had access to clean drinking water, millions of lives would improve, thousands of lives could be saved each year, and the world could finally see a possible light at the end of a dark tunnel that we have been digging ourselves into for the past seven decades. The world after World War II was meant to be a new age of peace, cooperation, and unity, but instead, people have still managed to be overrun by greed and corruption, preventing the world from changing for the better and living as an equal society. It is crucial to build a world for the next generations to be able to thrive, giving them a foothold that can help them improve upon the solutions that our generation has the responsibility of inventing and providing. There are millions of children who live in poverty because of the clean water crisis and the lack of proper sanitation, which is the most saddening part of this colossal problem, and even though there are many organizations out there that have dedicated themselves to helping these people, there needs to be more. There needs to be more people who care about helping others, improving society, others' livelihoods, and fundamentally, who care about others' happiness. Their joy, their smiles, their fight to live, their courage, their kindness, and healing their hearts. Imagine? Yes. Dream big? Of course! But more than that, we need to take action every day. We need to act now for the sake of our futures.
---
ABOUT THE ESSAY COMPETITION
More than a decade ago, IAPMO's Board of Directors recognized how important it is to encourage the next generation to become active in our industry. In this industry are engineers who design the system, those who install and maintain it, others who manufacture products within that system, and those who inspect it. Although there are tried and true ways of doing this, innovation plays an important part in making sure new technologies and ideas are considered. 
Introducing students to our important work is vital, and the essay competition is just one way IWSH is doing this. It's been through the essay scholarship competition that students around the world have learned about IWSH and shared their innovative ideas with IAPMO and the foundation. 
The IWSH Essay Competition was administered for its 12th year in 2022 and continues to gain exposure globally. The number of entries once again eclipsed the previous record set the preceding year. And for the first time, using a numerical scoring method, the essay committee members identified a first-place winner and three runners-up! 
This year's question asked students: "How would the world be different if every human had access to clean drinking water and safe sanitation?"
Essays presented broad societal changes, gender specific issues and everything in between — in their entirety, the essays painted quite a picture of the vast influence clean water and safe sanitation have on life across the globe. We look forward to your being able to read the winners in this and upcoming issues of Official. 
The three writers selected — three $1,000 runners up and $2,000 first-place winner — are:
First Place: Chantal Cheung, Queen's University, Ontario, Canada 
Runners-Up: Sofia Lang, McGill University, Alberta, Canada; Callie Lowery, Mercer University, Macon, Georgia; Wyatt Snyder, University of Indiana, Bloomington, Indiana 
Each of the winning essays will be published in Official magazine over several issues this year. 
Congratulations to all of our winners!
IAPMO wishes to thank everybody who submitted an entry and raised the level of this competition to something truly exceptional. 
Last modified: June 14, 2023