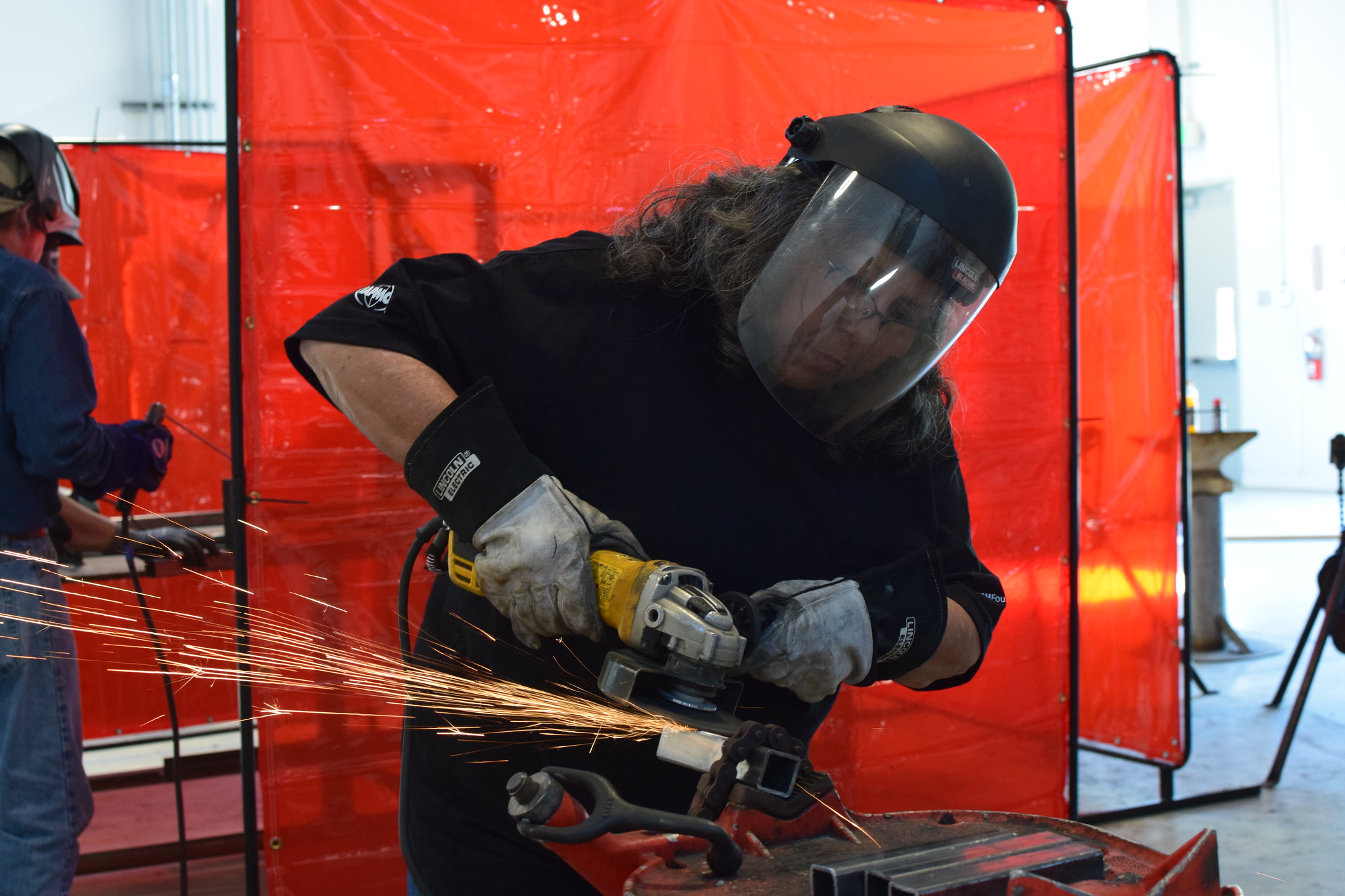 GRANDMOTHER AND GRANDSON PUT THEIR PLUMBING SKILLS TO USE TO PROVIDE MOBILE WASH STATIONS ON THE NAVAJO NATION
In 2019, the International Water, Sanitation and Hygiene (IWSH) Foundation partnered with DigDeep on the Navajo Nation Community Plumbing Challenge (CPC) in Thoreau, New Mexico, for a series of plumbing and construction projects at homes on the reservation.
Retired pipefitter Cassandra Griego, whose father is from the Gallup and Raton areas of the Navajo Nation in New Mexico, read about the CPC in the UA Journal and wanted to get involved in such a project.
"It hit home because our ancestors are from New Mexico, so it's family," said Griego, who lives in El Cajon, California.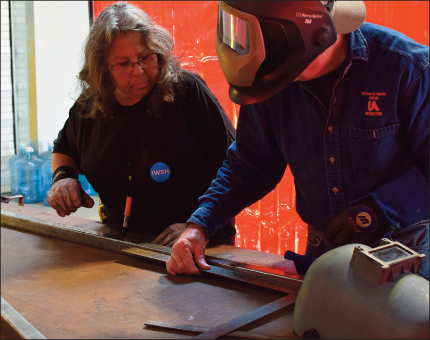 Griego reached out to UA Local 412 (Albuquerque) Business Agent Adam Valdez to inquire about opportunities. Projects were largely put on hold in 2020 and 2021 because of the COVID-19 pandemic, but she got her chance earlier this year. The experience didn't disappoint.
Griego and her grandson Nicolas De Leon, a fifth-year apprentice plumber, participated in the Wash Station Challenge, a collaboration between IWSH, the DigDeep Navajo Water Project, the United Association of Journeymen and Apprentices of the Plumbing and Pipefitting Industry of the United States and Canada (UA), and Ferguson. Working with other volunteers from UA Local 230 in San Diego — one of 10 UA locals nationwide to participate — they helped assemble mobile wash station facilities designed to provide a month's worth of non-potable water for daily hand-washing and general hygiene for a family of six. Once completed, the wash stations were shipped to designated DigDeep staging points on the Navajo Nation.
"It meant reconnecting with my heritage and doing something that really mattered," De Leon said. "Not necessarily using my set of skills to make a paycheck but using my set of skills to make a difference."
De Leon couldn't be prouder of Griego, who retired after 20 years as a pipefitter.
"Working with my grandma was awesome," De Leon said. "From a young age, I remember my grandma having me pull apart the p-trap on the kitchen sink and snake it out when it was clogged. From a young age, she taught me how to be a tradesman and how to fix things and how to work with my hands. And being a pipefitter, a female pipefitter, working on the nuclear power plants and big jobs all around the country, that's a point of pride for me."
"It was extremely special," Griego said of working with her grandson. "How many people can even claim that? Not many, and he has a very good heart to give; he's learning about giving back, and I'm extremely proud of him."
In May, De Leon traveled with IAPMO President David Gans to deliver two stations the volunteers from UA Local 230 had completed.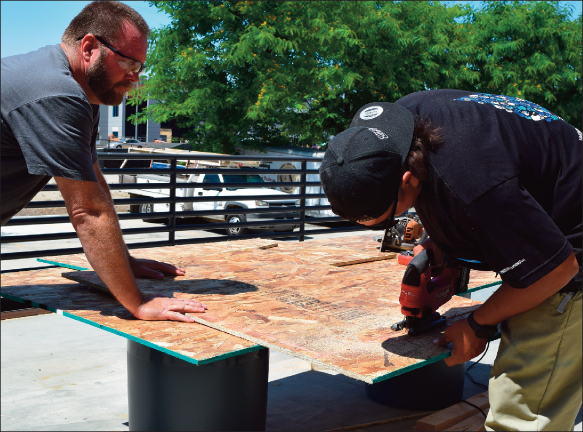 "We had all kinds of help, and it was great," De Leon said. "They were so welcoming and so helpful and appreciative, and that's what it was for."
Gans said though it took a lot of effort, the project was a lot of fun and exceeded his expectations in every way.
"They're very imaginative," he said of the hand-washing stations. "A lot of ingenuity went into designing something that was built to last, that was going to handle the weather, and really just provides a critical need, which is hand washing in areas where there's really no water to wash your hands. So I feel like we really were on target with this mission."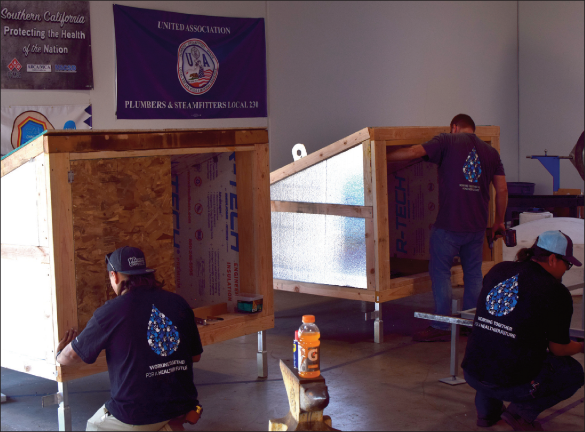 Gans applauded the UA's involvement, and said they couldn't have asked for better, more qualified volunteers.
"The UA just does such an exceptional job training their apprentices to do great work and having their journeymen just be the best skilled," he said. "When you have such talented and well-trained individuals, that's just a huge leap forward in assuring success. So basically when we partner with the UA, we have no doubt that we're going to get the best-trained plumbers and welders and pipefitters if necessary to be on our projects."Gans said the UA has always been an industry partner that has been willing to contribute time and money to help the public in times of need.
"We've seen them do that during the Flint, Michigan, crisis," he said. "We've seen them do that at some of these Community Plumbing Challenges, and this is just another example of the time and effort and money and skill that they put into the equation that just really assures that we're going to deliver an excellent product and do a great job."
Griego, De Leon and Gans would all jump at the chance to participate in another such project.
"I am looking forward to going and working there and showing the girls, the young women, that you can do this," she said. "I did it, and I had no background actually in anything like that."
De Leon said he wants to use the knowledge and skills he has acquired over the past four years to help organizations such as IWSH and DigDeep.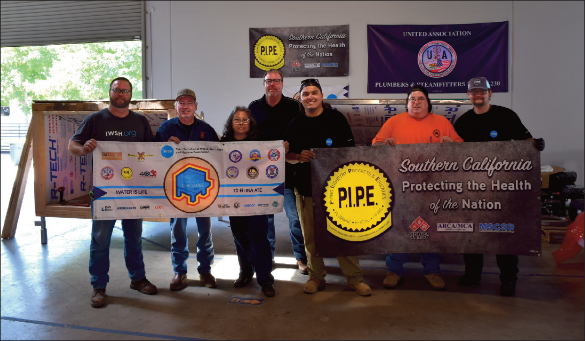 "I will absolutely come out and I will dig for you, I will run the heavy equipment, I will rock or sand the ditch, I will pipe it, I will backfill it, I will test it, I will make sure that it works, and I want to be out there and I want to help people," he said. "There's nothing that's more fulfilling than the smile on someone's face when you truly do something kind for them, people that need it. These people don't have any water." Gans is ready for more as well.
"Absolutely," he said. "The trick for me will be not to volunteer too much because I tend to do that sometimes, but I am really excited to participate in the next one. Just found it a wonderful life experience to be a part of this and yes, I want to do it again."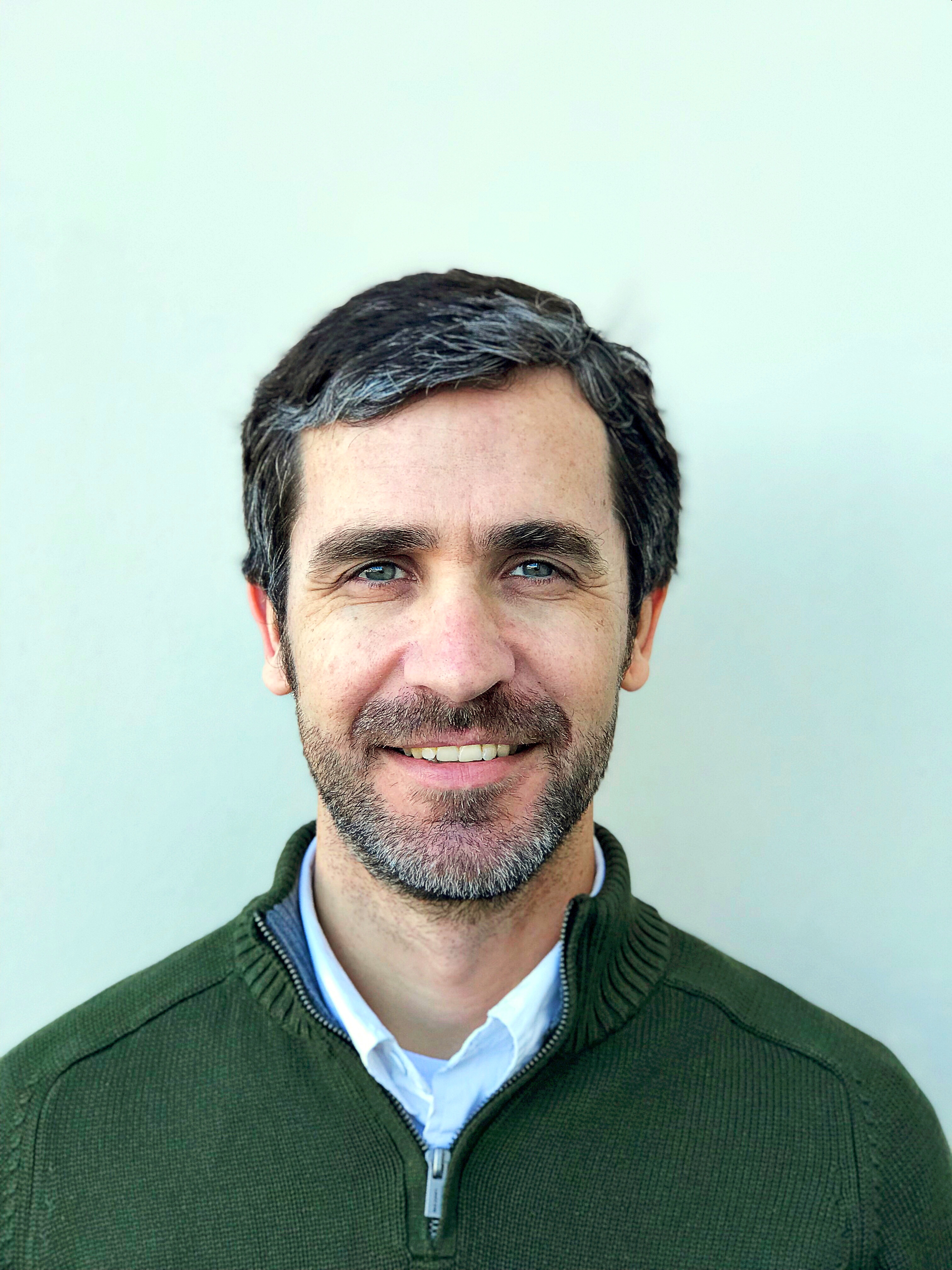 Mike Flenniken is a staff writer, Marketing and Communications, for t IAPMO. Prior to joining IAPMO in 2010, Flenniken worked in public relations for a group of Southern California hospitals and as a journalist in writing and editing capacities for various Southern California daily newspapers.
Last modified: November 10, 2022