California Proposition 65, officially known as the Safe Drinking Water and Toxic Enforcement Act of 1986, was enacted as a ballot initiative in November 1986. The proposition protects California's drinking water sources from being contaminated with chemicals known to cause cancer, birth defects or other reproductive harm, and requires businesses to inform Californians about exposures to such chemicals. Proposition 65 requires the state to maintain and update a list of chemicals known to the state to cause cancer or reproductive toxicity. These chemicals can be in the products that Californians purchase, in their homes or workplaces, or may be ones that are released into the environment. By requiring that this information be provided, Proposition 65 enables Californians to make more informed decisions about their exposures to these chemicals.
To guide businesses in determining whether a warning is necessary, the Office of Environmental Health Hazard Assessment (OEHHA) has developed safe harbor levels for many California Proposition 65 chemicals. A safe harbor level identifies a level of exposure to a listed chemical that does not require a California Proposition 65 warning. A business does not need to provide a warning if exposure to a chemical occurs at or below safe harbor levels. Although a business has the burden of determining if a warning is required, a business is discouraged from providing a warning that is not necessary (i.e., over-warning for hazards).
In response to client requests, IAPMO has worked with industry experts to develop a conformity assessment procedure to further enhance IAPMO's California Proposition 65 services. The IAPMO conformity assessment procedure ensures that California Proposition 65 requirements are met. The conformity assessment procedure applies to products/materials such as:
water treatment products
plumbing products
water treatment chemicals
pool and spa equipment
The conformity assessment procedure uses a decision tree approach to chart out the steps used to determine if a product/material conforms to California Proposition 65 requirements. The first step in the process is to conduct a thorough review of a product's materials by obtaining detailed information about its ingredients and collecting information about how a consumer will use the product under normal conditions. This information is typically collected from a product manufacturer. Chemical ingredients of a product are compared to the California Proposition 65 list to determine if further assessment is needed.
If chemical ingredients of a product are on the California Proposition 65 list, a thorough exposure assessment is then required. Information collected in the product review step will inform the exposure assessment, which is intended to characterize the exposure setting (e.g., in a consumer's home) and the exposed population (e.g., potentially vulnerable populations such as babies and pregnant people). The exposure assessment identifies which route(s) of exposure are relevant to the product or material being evaluated (e.g., ingestion, dermal contact, inhalation).
Quantification of the level of a chemical(s) to which a population may be exposed may then be required. Quantification of exposure may be accomplished by laboratory assessment/modeling. The standard provides general guidance as to which laboratory/modeling methods may be used to quantify exposure.
The next step in the assessment is to determine if safe harbor levels, which include Maximum Allowable Dose Levels (MADLs) and No Significant Risk Levels (NSRLs), exist for the chemical(s) of concern (those identified as being an ingredient or leachate of the product to which an individual may be exposed). Safe harbor levels are used in the risk characterization step of the risk assessment process that helps determine if an exposure may occur at a hazardous level. When safe harbor levels are not available for a chemical on the Proposition 65 list, a business has the option of calculating its own level. The standard provides guidance for calculating MADLs and NSRLs, including examples for calculating MADLs and NSRLs.
If it has been determined that an individual may not be exposed to a hazardous level of a chemical on the California Proposition 65 list, a warning label is not required. If it has been determined that an individual may be exposed to a hazardous level of a chemical on the California Proposition 65 list, a warning label is required. The procedure includes general guidelines about the content of safe harbor warning labels. Contact IAPMO to have your product evaluated to the IAPMO conformity assessment procedure to determine compliance to California Proposition 65. IAPMO recognizes that use of the procedure for conformity assessment is not a substitute for legal guidance regarding California Proposition 65 warning label requirements.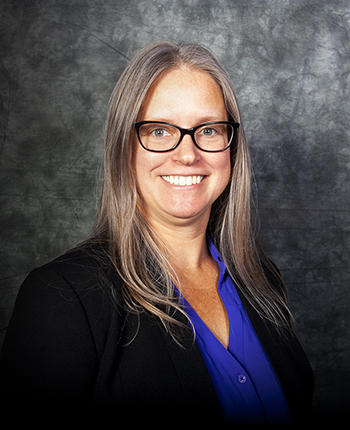 Last modified: July 14, 2023