Manufacturers who have certified their product(s) know that the process is not easy. These same manufacturers would also confirm the words of Theodore Roosevelt, who said, "Nothing worth having comes easy." Along with a boost in the financial bottom line, product certification communicates that a manufacturer is committed to the quality of goods it provides.
Most people can identify with the idea that the greatest valued achievements are those in which we have invested the most to complete. It is no wonder that certified professionals are outraged when credentialing is side stepped by an impersonator. The law exacts a high price for those who cheat in this way. Such a case is described in the March 19, 2018, article in Global Construction Review: "Two men face up to 257 years in prison for impersonating structural engineers."
http://www.globalconstructionreview.com/news/two-men-face-257-years-prison-impersonating-struct/
When it comes to product certification, however, most of the public is unsure about how the process works, nor how to spot false claims. The majority of the public does not get into the process of product certification; they do not have the same level of exposure, to trigger disapproval of companies misrepresenting the level of their product compliance, as they have with someone impersonating a licensed professional. Organizations like IAPMO promote the health and welfare of the public. Through the organization and efforts of supporting members, ideas are advanced to educate and protect the public. In the case of product certification, those who recognize marks of conformity and understand the risks of improper or misleading product claims can identify appropriately certified products and help others to do the same.
A few common questions about standards, testing, and third-party certification are addressed below:
What is a Standard?
Standards are developed to regulate procedures and, in some cases, establish minimum requirements for services or products. There are several categories of standards, including: installation, regulation, guide, practice; test method/procedure, specification, classification, or terminology. Only one of these categories, specifications (commonly referred to as performance or product standards), sets the boundaries necessary to test and assess a product in the lab and assign a pass or fail report based on the evaluation. Product standards may include aspects of the other types of standards and often reference test methods for application to the products covered. The difference between a product standard and test methods or the other categories of standards is that a product standard specifies minimum performance requirements for the product being tested. A product cannot be issued a test report indicating compliance with test methods that do not contain clear pass/fail criteria. Available standards may be purchased and used by anyone and manufacturers can self-proclaim compliance with existing standards based on internal testing or by testing with a third-party accredited lab.
What is the Difference Between Internal Testing and Third-Party Testing?
As with a manufacturer's self-proclamation of compliance, any test labs can claim the capability of testing to existing standards, including the manufacturer's internal lab.
However, an accredited third-party lab is both capable and qualified, as evidenced by its certificate of accreditation from a recognized accreditation body, to test to certain standards. Products are not certified or approved by test labs. Accredited test labs issue test reports that show compliance or non-compliance of the tested products based on the requirements specified in product standards. Third-party testing provides the foundation for third-party certification.
What is Third-Party Certification?
A third-party certification agency confirms product compliance with the applicable standard(s) and in some cases with applicable code. In fact, the UPC requires that devices used in a plumbing system be listed (third-party certified) by a listing agency (accredited conformity assessment body) as complying with the approved applicable recognized standard.
Most third-party certification agencies have a trademark "mark of conformity," which is licensed for use by manufacturers as part of the product certification process. Manufacturers of the product(s) are issued a certificate of listing, which indicates the specific products that have been evaluated and certified to carry the mark of conformity. Products are certified, not approved, by third-party certifiers. Products that are installed or planned to be installed may be approved by the AHJ or inspectors based on the product's certification.
Like third-party testing labs, third-party certifiers are accredited. However, the accreditations of a certifier and of a lab are separate and distinct. In fact, a third-party certification agency is prohibited, as part of its accreditation, from influencing testing of products to be certified. Such influence would understandably be a conflict of interest.
It takes effort and investment for manufacturers to certify their product(s) through an accredited third-party certifier.
First, the manufacturer must identify the applicable standard. If there is no existing standard or if the existing standards does not naturally fit the product's parameters, the manufacturer may need to work with a standards developer to revise the existing standard or develop a new standard to quantify the testing and evaluation of that product.
Next, the manufacturer must choose an accredited lab and submit product samples for testing in accordance with the standard.
Finally, the manufacturer must apply for product review and certification. The information reviewed for certification includes a test report showing compliance with the standard, product literature (specifications, brochures, and website content), engineer drawings, installation instructions, and samples of the product. The manufacturer must demonstrate a level of quality control and quality assurance to an on-site inspector at its manufacturing facilities before being issued a certificate of listing. And to maintain the certificate of listing, the manufacturer must also schedule periodic factory inspections with the third-party inspector during which quality control is reviewed and samples of listed products are chosen and submitted to the lab for supplementary testing. Additionally, manufacturers generally agree, under contract, to abide by certain obligations. By way of example, the following is copied from the IAPMO R&T Listing Agreement application available online at http://www.iapmort.org/Pages/default.aspx :
● Listee agrees that it shall not use any model number for a listed product on any other products that are not listed or that do not meet IAPMO R&T's listing requirements for such product.
● Neither IAPMO nor IAPMO R&T approves or recommends any product or material, and therefore only the phrases "accepted by," "accepted for listing by," or "listed by," followed by the appropriated certification mark, is permissible.
● The use of any language which in any manner tends to be misleading or to enlarge the scope or intent of the listing of the product is strictly prohibited.
● Any and all claims made by listee with regard to the listed product shall be consistent with, and limited by, the scope of the listing provided as set forth in writing on the certificate of listing provided to listee by IAPMO R&T.
● Listee may submit advertising copy and promotional material to IAPMO R&T for prior approval, and IAPMO R&T will respond to listee's request for such approval within a reasonable time. Under no circumstances, however, shall listee use any such submitted advertising copy or promotional material until it receives approval therefore from IAPMO R&T.
● Listee shall not use any of the certification marks in a manner that implies an unlisted product is listed or is the equivalent of a listed product.
As with professional accreditation, there are specific steps required for third-party product certification. Manufacturers who demonstrate that their product and processes are top-tier by meeting a level of performance and other requirements through third-party product certification should be recognized. This recognition can become part of the manufacturer's value marketing and introduction of new or high-end products.
Product certification is valuable, and unscrupulous actors may be tempted to make false claims of certification. Some rogue manufactures may be willing to risk serious consequences under state and federal law as the result of making bogus certification claims. One way organizations like IAPMO can help is by educating the public on how to confirm the validity of a certification claim. All of the products certified for carrying the IAPMO R&T mark of conformity are included in a product listing directory available online at http://pld.iapmo.org/.
Developing standards for new and innovative products is where IAPMO Standards is at its best. Whether it is a new idea for a plumbing or mechanical product or an improvement to an existing technology, IAPMO has the expertise that can guide you in the right direction.
If you have designed a useful and practical novel plumbing or mechanical product and are interested in third-party certification to show the merits of your product, contact IAPMO Standards at standards@iapmostandard.org.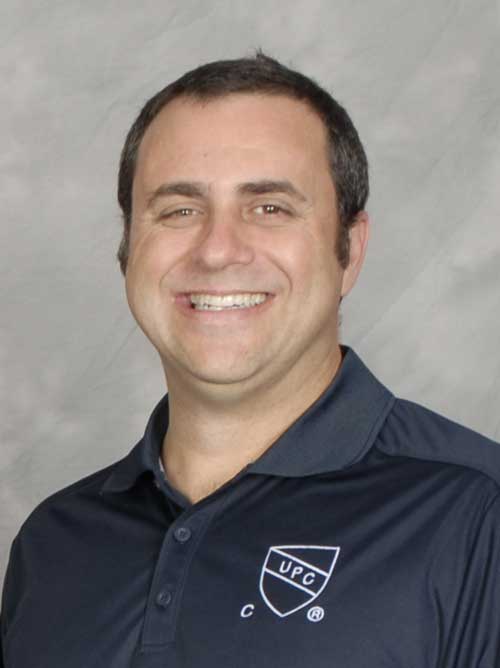 Last modified: December 12, 2022