In another gain for plumbing engineering professionals, Mueller Streamline Co., an integrated manufacturer and distributor of piping systems solutions, has joined more than 40 other leading organizations as an Affiliate Sponsor of the American Society of Plumbing Engineers (ASPE). ASPE's Affiliate Sponsor program includes the industry's top manufacturers and service providers that are essential in helping plumbing engineers design the most technologically advanced plumbing systems.
Mueller Streamline Co., a company of Mueller Industries Inc., provides products supporting the plumbing, medical gas, HVAC, refrigeration, PVF, and other markets. Its flagship line, Streamline®, is the leading name in reliable flow control solutions, including copper tubing, line sets, solder fittings, press fittings, and valves. Headquartered in Collierville, Tennessee, and with manufacturing and distribution centers across the U.S., Mueller Streamline Co. and its team of experts offer high-quality service and solutions to distributors, contractors, and engineers alike.
"Precise flow control is a vital aspect of efficient plumbing system operation, which is why this Mueller Streamline Affiliate Sponsorship is such a good fit for our members," says ASPE's Director of Education and Affiliate Relations, Brian Henry. "Their expertise in this area will help educate up-and-coming and experienced plumbing engineers alike."
"Our legacy of innovation goes back over a century as the originators of solder and braze copper systems as well as nitrogen-charged tubing," states Chris Mueller, VP of Product Development, Mueller Industries. "We continue to be a leader in these proven solutions while also helping drive the industry forward with flameless joining solutions for copper in plumbing, mechanical, and HVAC applications as well as steel press solutions for gas, water, and fire sprinklers. We are excited to formally partner with ASPE and so many talented specifying engineers." To learn more about ASPE's Affiliate Sponsor program and our sponsors, visit bit.ly/ASPEAffiliates. To become an ASPE Affiliate Sponsor, contact Brian Henry at bhenry@aspe.org or 847-296-0002 x235.
The American Society of Plumbing Engineers (ASPE) is the international organization for professionals skilled in the design, specification, and inspection of plumbing systems. ASPE is dedicated to the advancement of the science of plumbing engineering, to the professional growth and advancement of its members, and to the health, welfare, and safety of the public.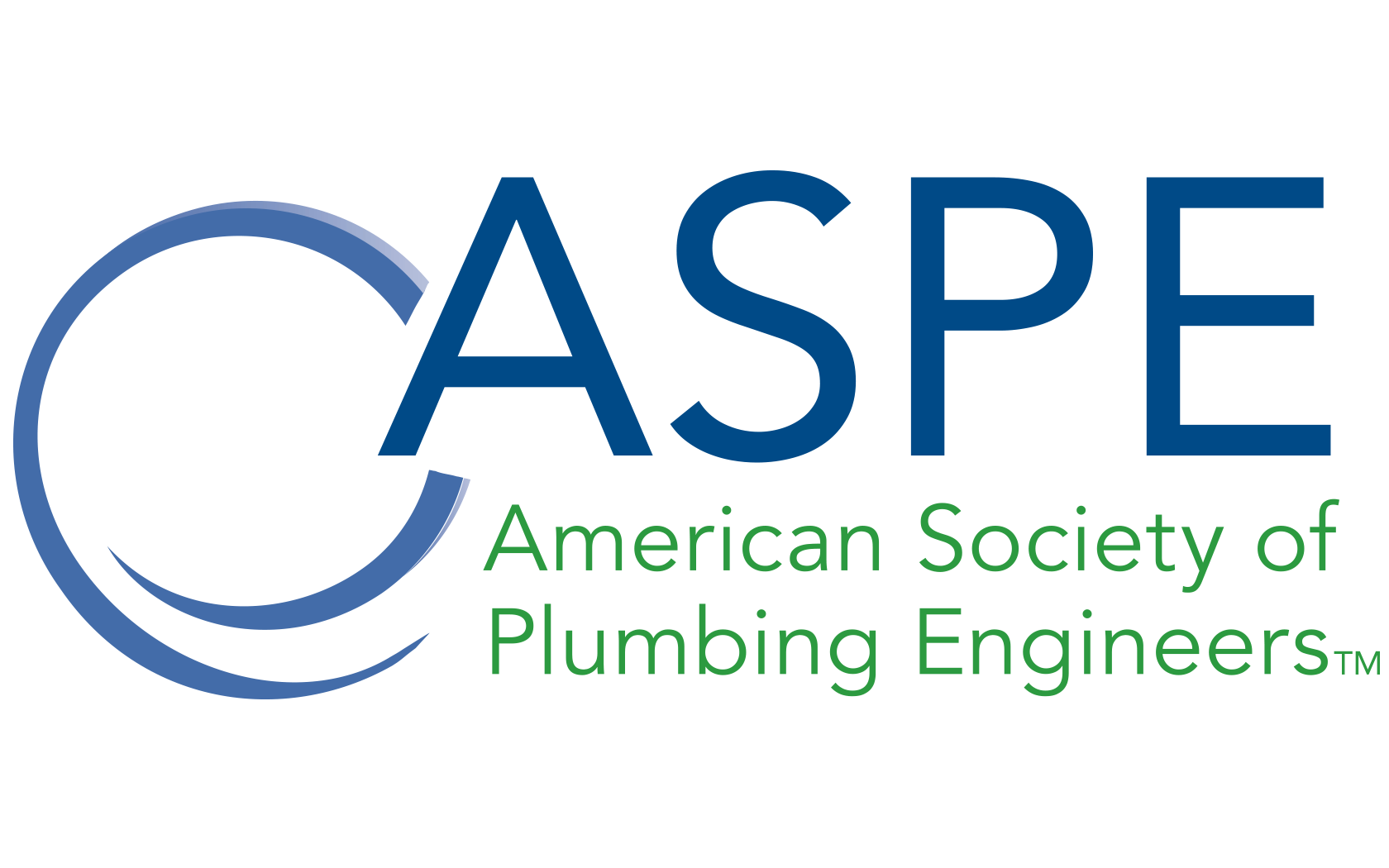 Last modified: February 13, 2023