A bathroom faucet manufactured by Globe Union in China. A toilet produced in Turkey by Eczacibasi. A luxury bathtub by Palazzo Baths imported from South Africa. A water hammer arrester made by Lake Products of New Zealand.
Each of these products is available for purchase on the opposite side of the globe from where it was produced as a result of third-party certification. And a certification body's accreditations — or lack thereof — by an organization such as the American National Standards Institute (ANSI) weighs heavily in a manufacturer's decision when choosing a service provider.
"Certification by accredited certification bodies gives product manufacturers confidence that there's a very good chance their products will be accepted for installation within any desired geography," said Russ Chaney, chief executive officer of Ontario, Calif.-based The IAPMO Group, the umbrella under which IAPMO R&T operates.
A third-party certification body's accreditations don't directly impact the products the organization certifies — that is to say the end user of the toilet, bathtub or faucet may never realize who certified it and whether or not they were accredited to do so — but Chaney believes accreditation serves as an invaluable bridge between the manufacturers and the ultimate gatekeepers within any jurisdiction, the contractors and inspectors.
And he seriously doubts his company would be able to court and keep many manufacturer clients without its various accreditations. "The larger manufacturers of products put a lot of credence in accreditation," Chaney said. "If we did not have ANSI accreditation, my belief is manufacturers like Kohler, Moen and Delta would not stay with us; they would go someplace else. They would say we lack credibility and therefore cannot certify products through us. And the smaller manufacturers tend to follow what the larger manufacturers do, so you can see how important our accreditations are."
Why Accreditation?
Manufacturers wishing to demonstrate their products' compliance to the standards that govern their use often choose to have them certified prior to their release to market, typically ensuring a smoother transition from the assembly line to use by consumers. Certification bodies provide this service by
carrying out audits of the manufacturer's procedures and verifying the results of specific tests carried out by testing laboratories to determine the viability of the materials and construction of a product.
Likewise, certification bodies may choose to demonstrate the professionalism and efficiency of their services to potential clients by having them accredited.
IAPMO R&T achieved its first United States certification body accreditation through ANSI in 1996. (The organization added Standards Council of Canada accreditation for certification to Canadian standards in 2002.) Both accreditation bodies use a similar document to establish whether or not a certification body is meeting all of the requirements to operate their business to the level of standards necessary to achieve accreditation: For the United States this is "ISO/IEC Guide 65: General Requirements for Bodies Operating Product Certification Systems" and for Canada it is "Can-P-3: General Requirements for Bodies Operating Product Certification Systems," as well as "Can-P-1500: Additional Requirements for Accreditation of Certification Bodies."
Within these documents are a variety of requirements that third-party certification bodies must meet in order to operate as a fully accredited service provider. Among these requirements are:
· be impartial
· have a defined management structure (committee, group or person) for a variety of responsibilities
· ensure that each decision on certification is taken by a person(s) different from those who carried out the evaluation
· have adequate arrangements to cover liabilities arising from its operations
· employ a sufficient number of personnel with necessary education, training, technical knowledge and experience
· have a quality system in place giving confidence in its ability to operate
· be free from any commercial, financial or other pressures that might influence the results of the process
· ensure confidentiality and objectivity
· have policies and procedures to resolve complaints, appeals and disputes
Certification bodies must also undergo internal audits and management reviews to ensure quality requirements are being adhered to.
"On top of all that, accreditation means another set of eyes, apart from our internal managers, watches what we do and whether or not we're doing it correctly," Chaney said. "And when it comes from two separate geographic areas, Canada and the United States, it gives us a level of confidence in our own system, as well as the confidence it gives our clients."
Marks of Conformity
When a product achieves certification through a fully accredited certification body, the manufacturer may affix a Mark of Conformity to the product. This tells building inspectors and end users that this product is safe and reliable for its intended use. But Chaney contends it communicates even more.
"The Mark of Conformity is like a certificate of listing, so if a product bears a Mark of Conformity it means that it has met all the requirements of a certification body that has met all of the requirements set forth by an accreditation body," Chaney said. "If an inspector goes out and looks at a product, he's just going to look at the Mark of Conformity. When he sees that mark, he knows instantly that a certification body has properly certified this product. He or his jurisdiction is likely familiar with all of the accredited certification bodies acceptable to that jurisdiction, therefore the mark will also instantly demonstrate that the certification body is accredited to the requirements of ISO/IEC Guide 65 or Can-P-3."
Without the accreditation standing behind it, a Mark of Conformity is an empty promise, Chaney contends. Without accreditation, a certification body is fighting an uphill battle to prove to manufacturers and inspectors alike that its work meets the requirements.
The Race for Accreditation
Whenever IAPMO R&T adds a new service to its menu, the organization immediately applies for accreditation. For instance, the company recently began certifying electrical products, especially those incorporated into plumbing fixtures, such as automated faucets and whirlpool style bathtubs. Chaney says accreditation lends "built in credibility" when marketing a new service.
"Because we have not previously provided this service, the credibility is not there," he says. "For smaller, start-up services, we believe that since we don't already have the reputation as a certification body to perform that particular service, achieving accreditation gives us instant credibility."
A Global Marketplace
When a child in Chicago washes his hands using the Globe Union faucet in the bathroom of his family's home, it will likely never occur to him the faucet was manufactured in China, nor that it was certified by an accredited body, but it's not a reach to connect but a few dots between accreditation and that faucet's installation halfway around the world.
Globe Union produced this faucet and wished to sell it in the United States. So, it chose a certification body that demonstrated trustworthiness, professionalism and attention to detail through ANSI accreditation of its product certification service. Satisfying the requirements of certification, Globe Union
affixed the UPC Mark of Conformity to its faucet and marketed it to contractors and consumers in the United States. A homebuilder installed the faucet and the plumbing inspector, seeing the UPC Mark of Conformity and understanding the credibility it implies, signed off on the faucet's installation.
This process is repeated hundreds of times each day for hundreds of different products across North America, with accreditation bridging the gap between manufacturers and end users in nearly every case.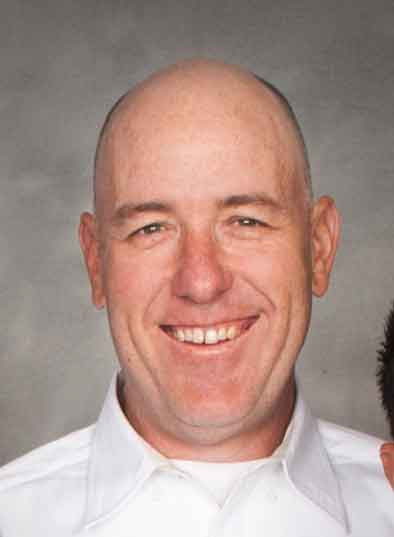 Last modified: July 14, 2023