The two-day 2021 Virtual Emerging Water Technology Symposium (EWTS), co-convened by the American Society of Plumbing Engineers (ASPE), the Alliance for Water Efficiency (AWE), the International Association of Plumbing and Mechanical Officials (IAPMO), and Plumbing Manufacturers International (PMI), in cooperation with the World Plumbing Council (WPC), begins Tuesday at 10 a.m. PDT.
This biennial event, www.ewts.org, continues to provide critical insight into the future of water related industries. Nowhere else is such focused attention provided for professionals on all facets of optimizing the safe and efficient use of water.
Tuesday's schedule:
Opening Remarks, 10-10:20 a.m.
The Drama Over the U.S. Water Efficiency Standards, 10:20-11 a.m., Mary Ann Dickinson, past president and CEO of AWE
Environmental Monitoring for Assessing Risk from Legionella and Waterborne Pathogens in Building Water Systems: What's New?, 11-11:30 a.m., Janet Stout, president and director of Special Pathogens Laboratory
Moving Toward Predicting Building Water Safety: Plumbing Design, Use and Disasters, 11:30 a.m.-noon, Andrew J. Whelton, Purdue University associate professor of civil, environmental and ecological engineering
Panel Discussion — Designing More Resilient Plumbing Systems, noon-1 p.m., Christoph Lohr, IAPMO vice president of Strategic Initiatives, Jonathan Leung, Los Angeles Department of Water and Power Water Quality division assistant director, and Edwin Gonzalez, GF Piping Systems piping system specialist
Wednesday's schedule:
The Internet of Water: Enabling Competitions to Drive Behavioral Change, 10-10:30 a.m., Nina Kshetry, founder and president of Ensaras, Inc.
The Water Demand Calculator Leaves Home, 10:30-11 a.m., Steve Buchberger, University of Cincinnati professor of civil and environmental engineering
Water from Air: Pipe Dream or Resilient Complement to Premise Plumbing Systems, 11-11:30 a.m., Chris Kay, COO of Water Harvesting Inc.
Identifying Key Research Needs for Premise Plumbing, 11:30 a.m.-noon, Dr. William Healy, National Institute of Standards and Technology (NIST) leader of the Heat Transfer and Alternative Energy Systems Group
Panel Discussion — Premise Plumbing Research and Implementation — What's Next?, noon-1 p.m., Andrew K. Persily, NIST chief of Energy and Environmental division, Dr. William Healy, NIST, Dr. Grace Jang, Water Research Foundation research program manager, Regan Murray, U.S. EPA Water Infrastructure Division director, Steve Buchberger, University of Cincinnati, and Dan Cole, IAPMO senior director of Technical Services
Because the EWTS is being produced in the virtual environment this year, the co-conveners are offering the event at the much-reduced rate of $69 in order to make the event available to a wider audience.
To register for the EWTS, please visit http://bit.ly/VirtualEWTS21. For further information, please contact Maria Bazan at (708) 995-3007 or maria.bazan@iapmo.org.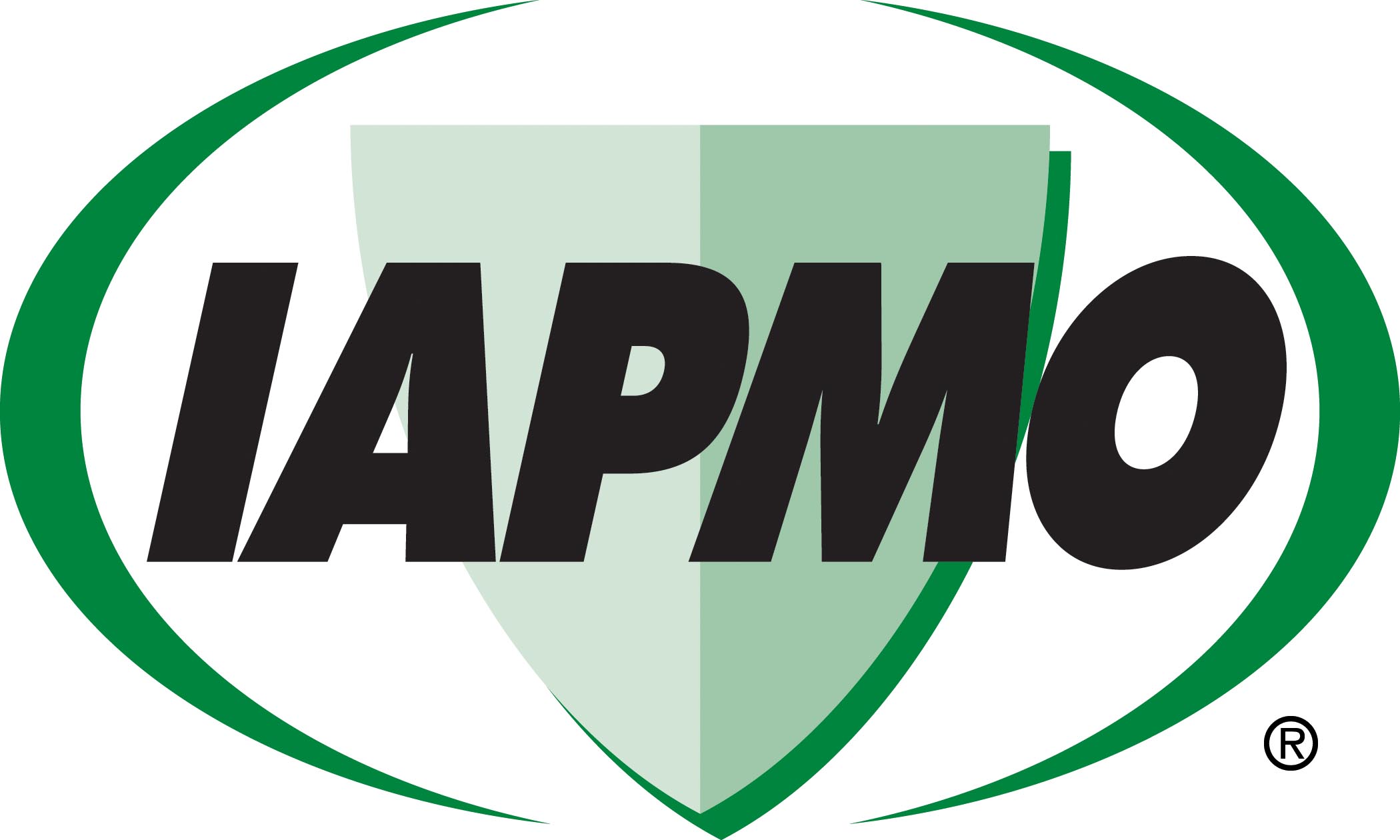 IAPMO develops and publishes the Uniform Plumbing Code®, the most widely recognized code of practice used by the plumbing industry worldwide; Uniform Mechanical Code®; Uniform Swimming Pool, Spa and Hot Tub Code®; and Uniform Solar Energy, Hydronics and Geothermal Code™ — the only plumbing, mechanical, solar energy and swimming pool codes designated by ANSI as American National Standards — and the Water Efficiency Standard (WE-Stand)™. IAPMO works with government, contractors, labor force, and manufacturers to produce product standards, technical manuals, personnel certification/educational programs and additional resources in order to meet the ever-evolving demands of the industry in protecting public health and safety.
Last modified: December 30, 2022